First, there is a high demand for pain treatment for patients in various countries in the EU. At the same time, research and treatment methods for pain are more advanced than in Japan, and of course, there is also treatment for low back pain. This time, we went to Bellaria Hospital in Bologna, Italy with the goal of learning about ozone treatment methods for causes of low back pain aside from intervertebral discs, like spinal arthritis and myofascial pain syndrome. These are becoming a problem in Japan, too. Bellaria Hospital is, to begin with, the birthplace of ozone treatment, and it is a famous training hospital for doctors from not only the EU but also every country engaging in that treatment. Our director also performs intradiscal ozone decompression procedures at present, but that is based on following the methods of his former teacher, Bellaria Hospital's Dr. Marco Leonardi. And so we set off for Italy with high expectations of being able to get practical training in ozone treatment in the place where it all began.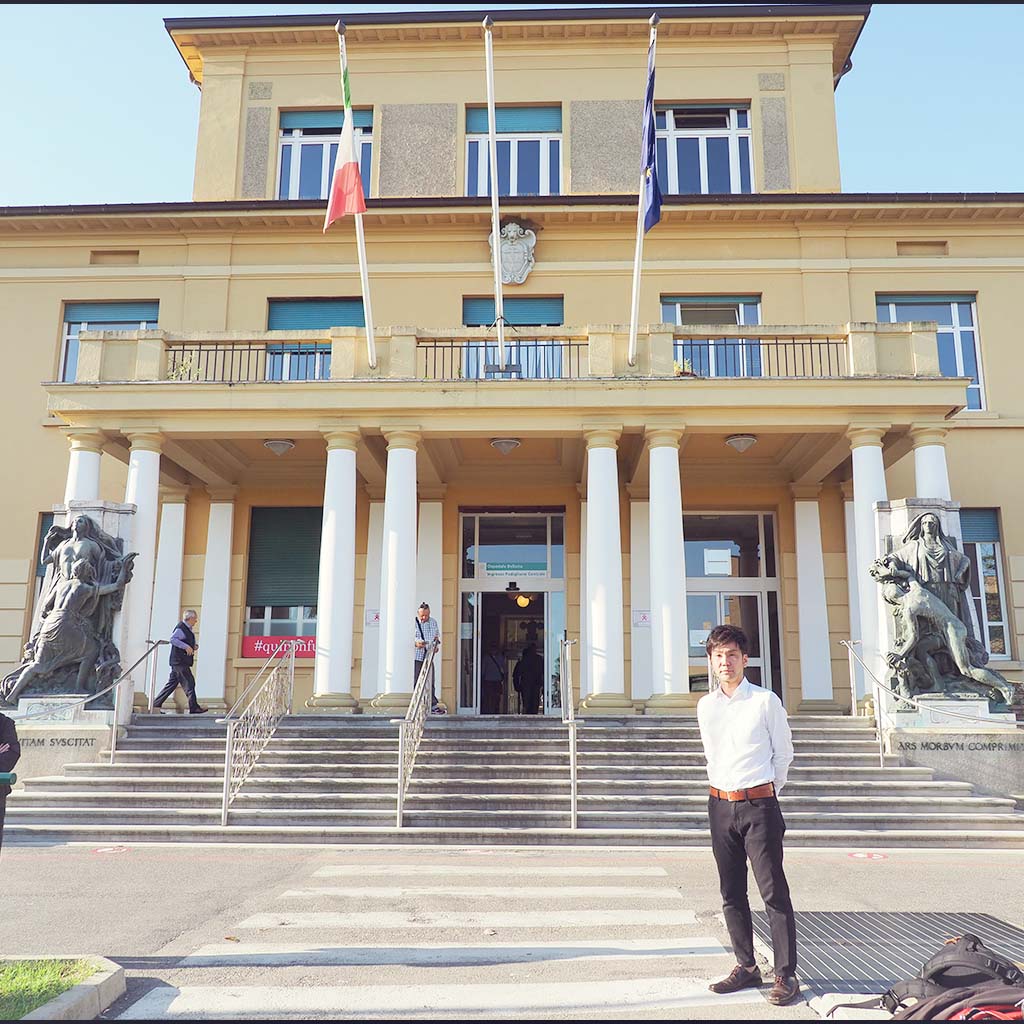 ---
On the first day, after attending a fundamental lecture by doctors in the neuroradiology department on spinal dissection and intradiscal ozone decompression procedures and another lecture on verification of clinical theses, we observed treatment on location. There was no difference from the way in which we perform the ozone treatment method for intervertebral discs, but we were surprised to see ozone treatment being performed for spinal arthritis. In Japan, normally only a nerve block is performed for spinal arthritis, but we were told that effectiveness is increased by adding ozone instead of just doing a nerve block, so ozone administration is standard.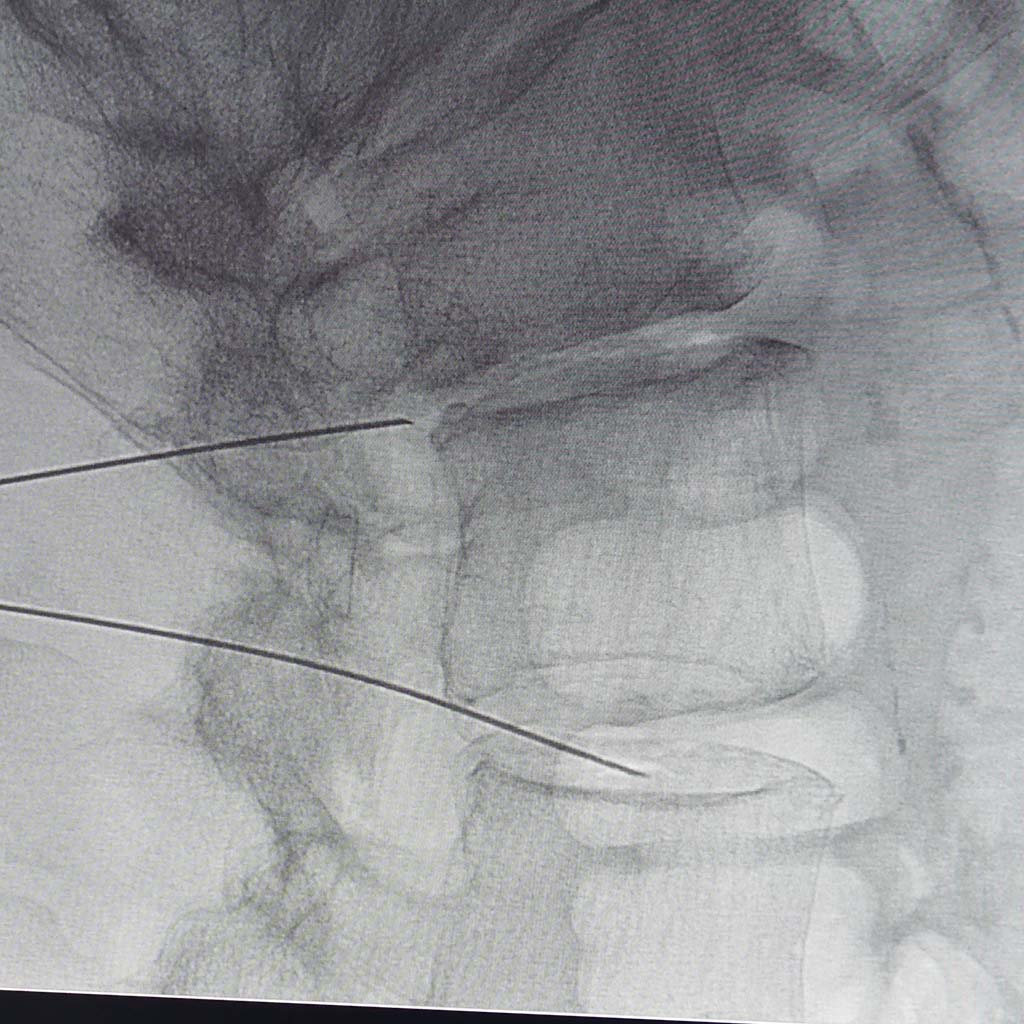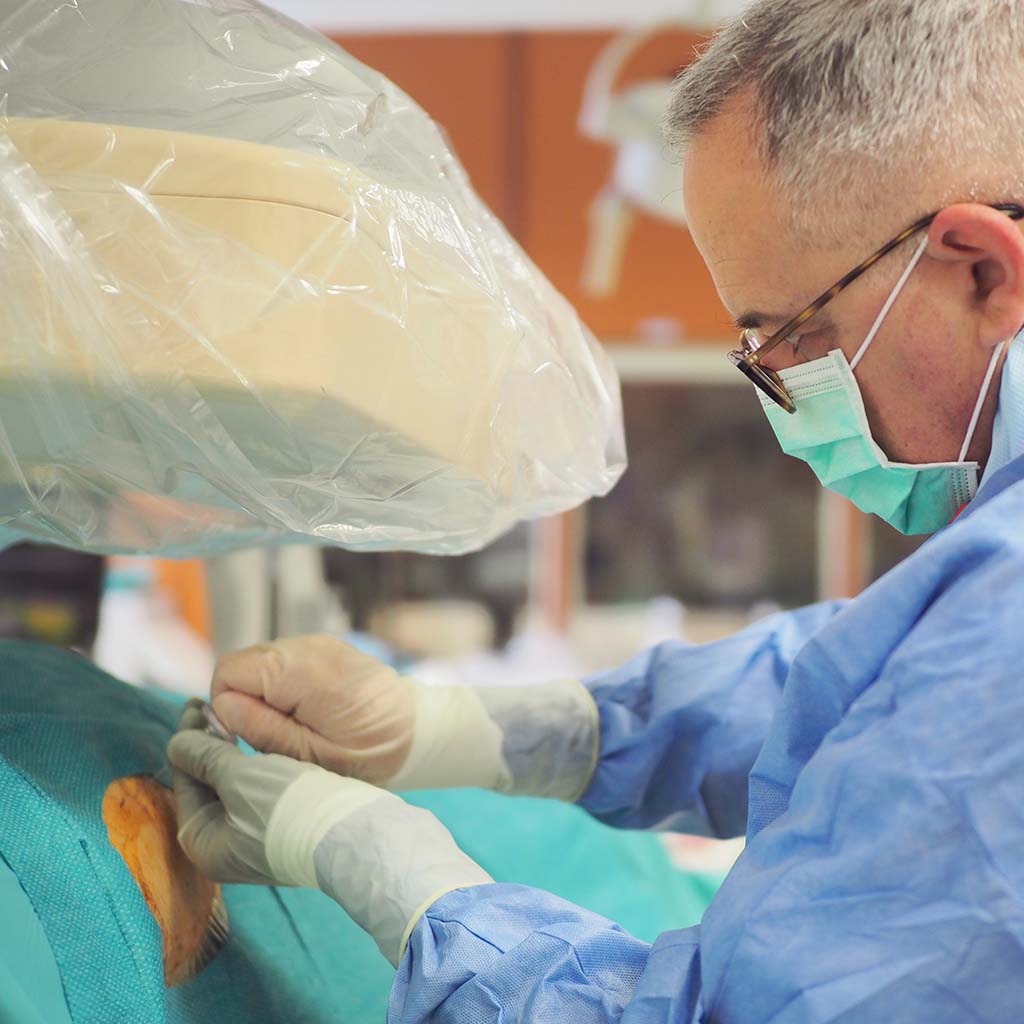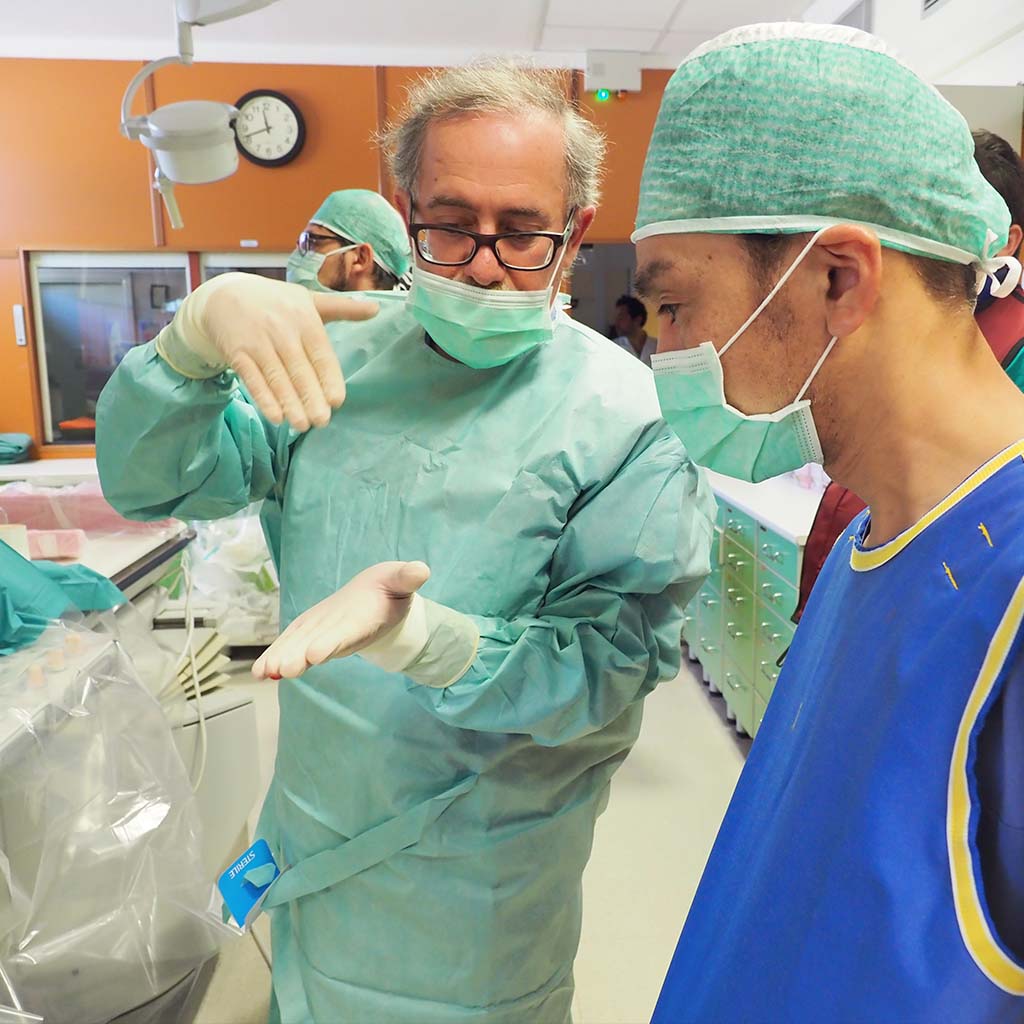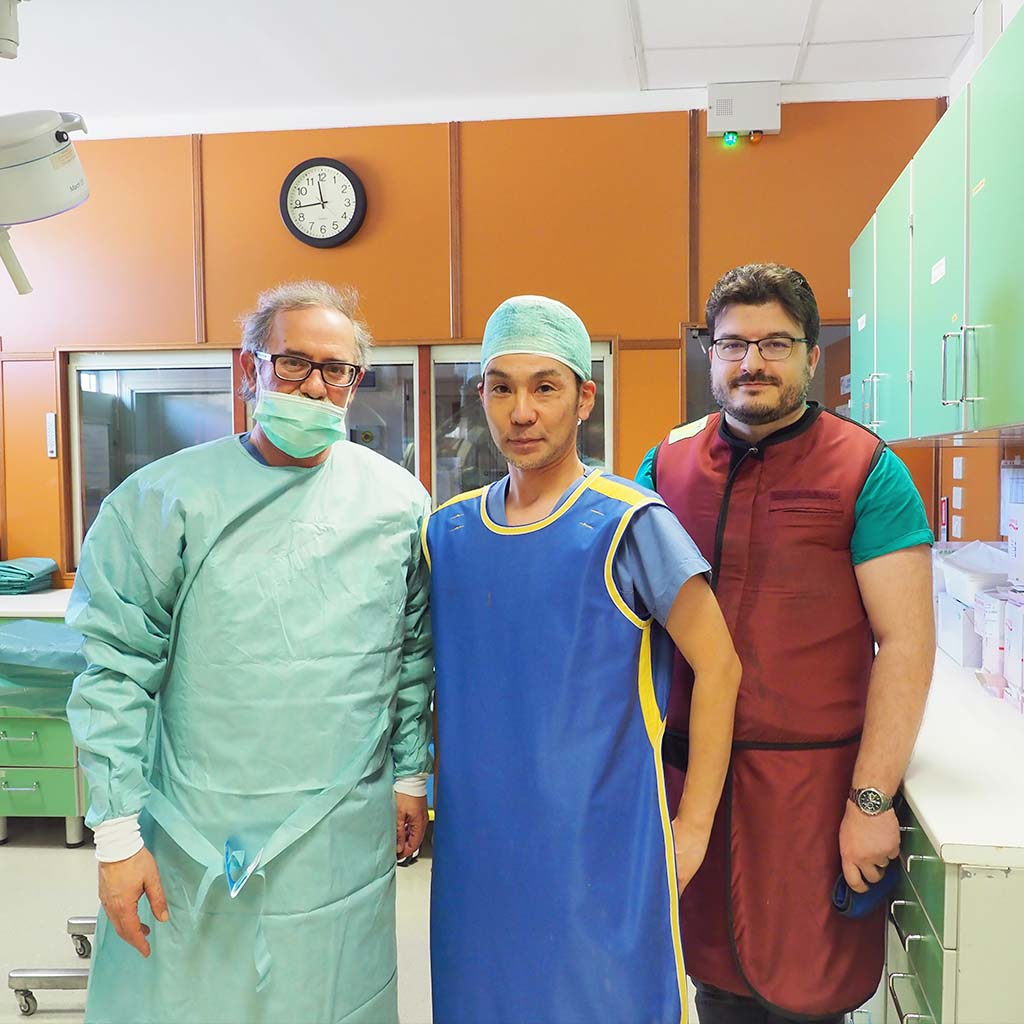 ---
On the second day, ozone treatment was performed for difficult-to-treat-in-Japan myofascial pain syndrome, and the treatment was performed for 12 patients. Several of our on-site interpreter friends, too, had actually undergone ozone treatment, and we felt that it was being recognized as a common treatment method.
In this training, we were able to learn about the effectiveness and methods of ozone treatment for the conditions of spinal arthritis and myofascial pain syndrome that trouble so many patients.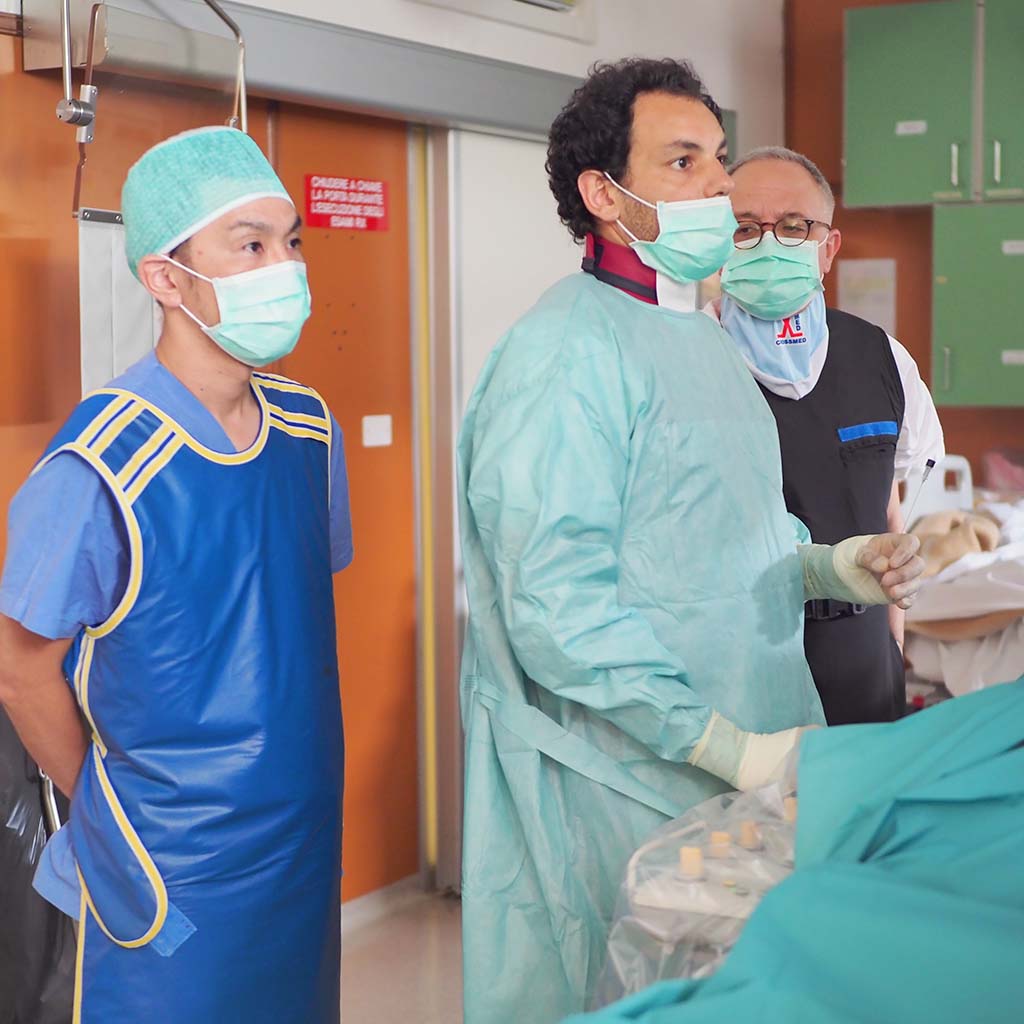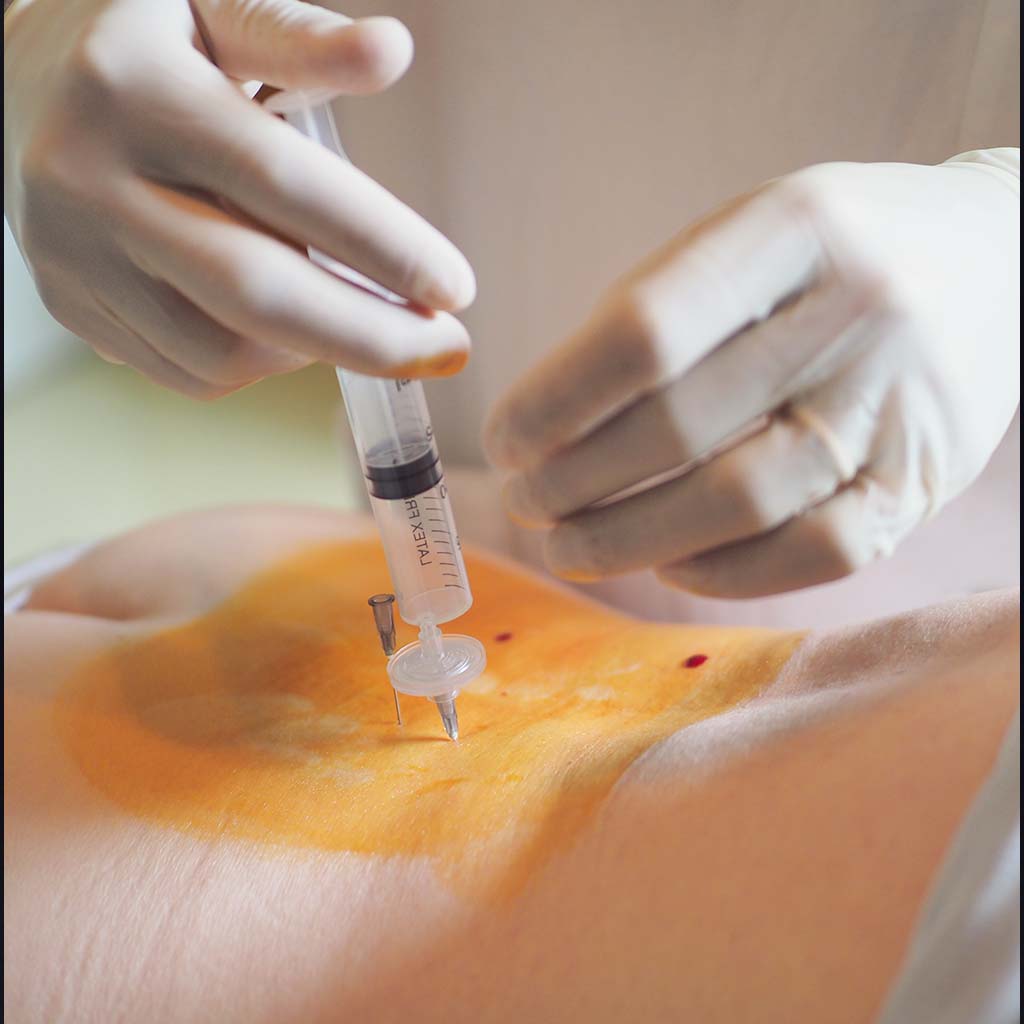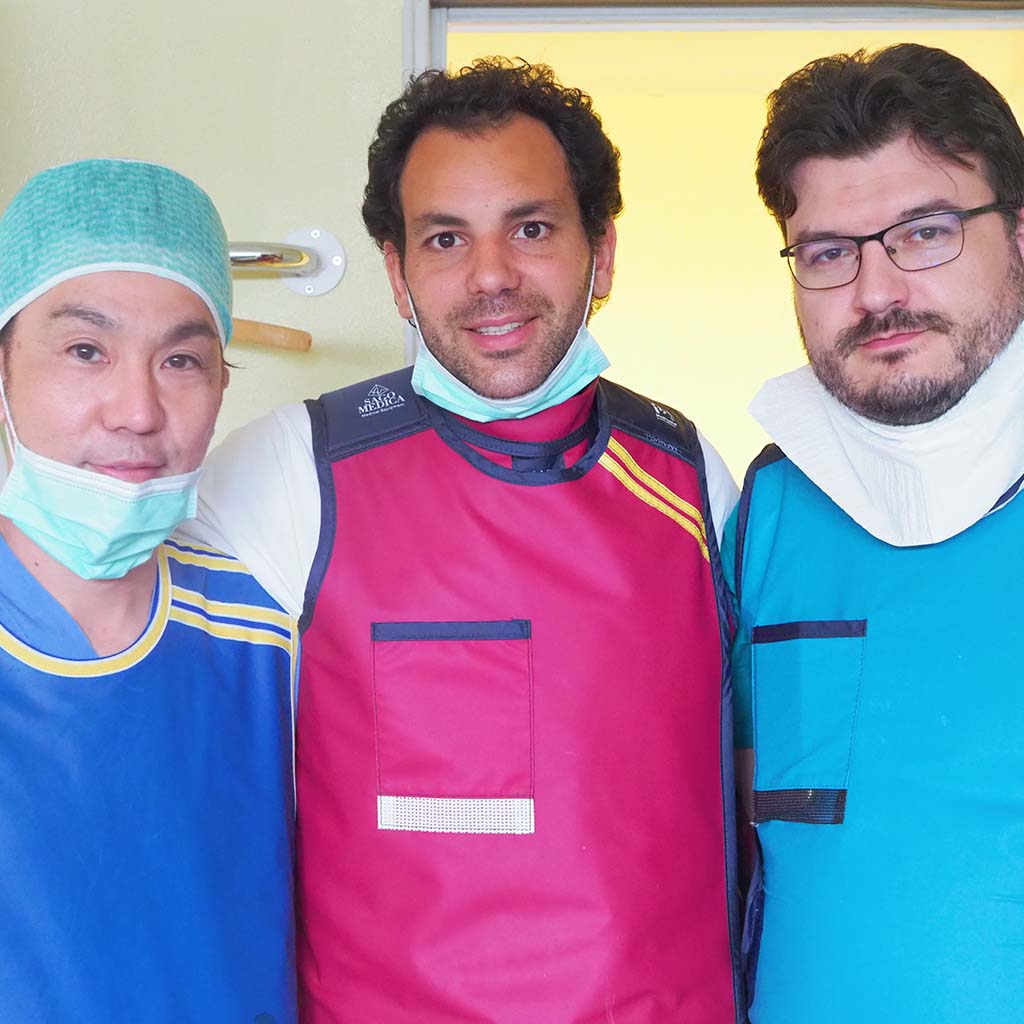 ---
About the Author
Clinic Director Dr. Yasuyuki Nonaka
NLC Nonaka Lumbago Clinic offers medical treatment with a combined focus on the spinal conditions that cause low back pain.
By introducing advanced treatments from all over the world, we are able to expand the treatment options for patients suffering from back and other spinal diseases, and propose treatment solutions tailored to their symptoms and conditions.
Staying focused on diseases such as disc degeneration and disc herniation that cause spinal canal stenosis and back pain, we provide treatments that are less burdensome for elderly patients, for patients considering reoperation, and those seeking to return to society in a short period of time.