Patient's Information
Age: 70s
Gender: Male
Conditions and Symptoms
Patient's Condition
Since his 20s, he has been engaged in work that strained his lower back, and he has experienced episodes of back sprain. In his 50s, he began to experience chronic lower back pain, which frequently caused difficulties in his work. He came to us looking for medical help because he heard that an acquaintance from his neighborhood had received treatment at our clinic and had improved.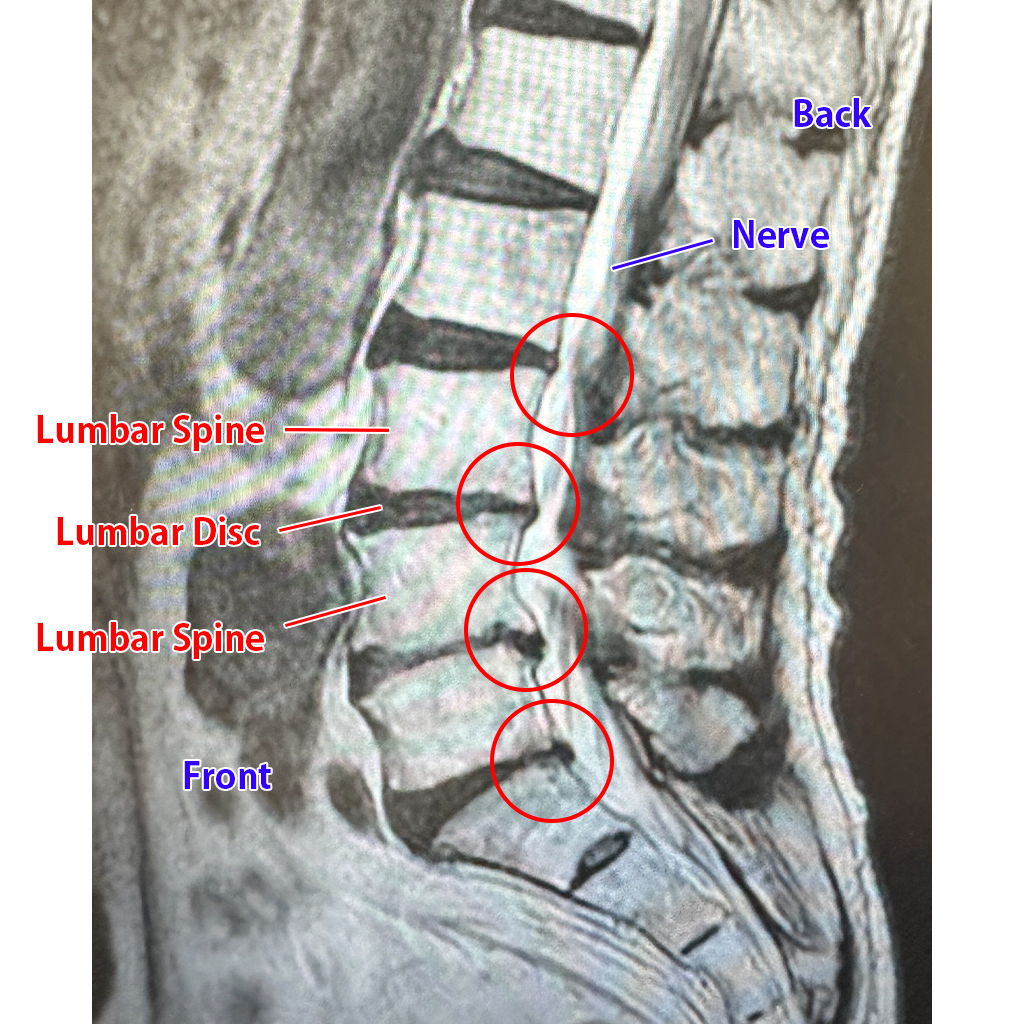 The MRI examination result of the lower back revealed that the disc volume from the second lumbar vertebra L/2 to the sacrum L/1 had decreased by 50% or more and was accompanied by deformation. The diagnose was severe degenerative disc disease and herniated disc, which caused chronic back pain.
Treatment Content
Discseel Procedure (DST)
Discseel Proceduret (DST) was performed on four damaged discs (L2/L3, L3/L4, L4/L5, L5/S1).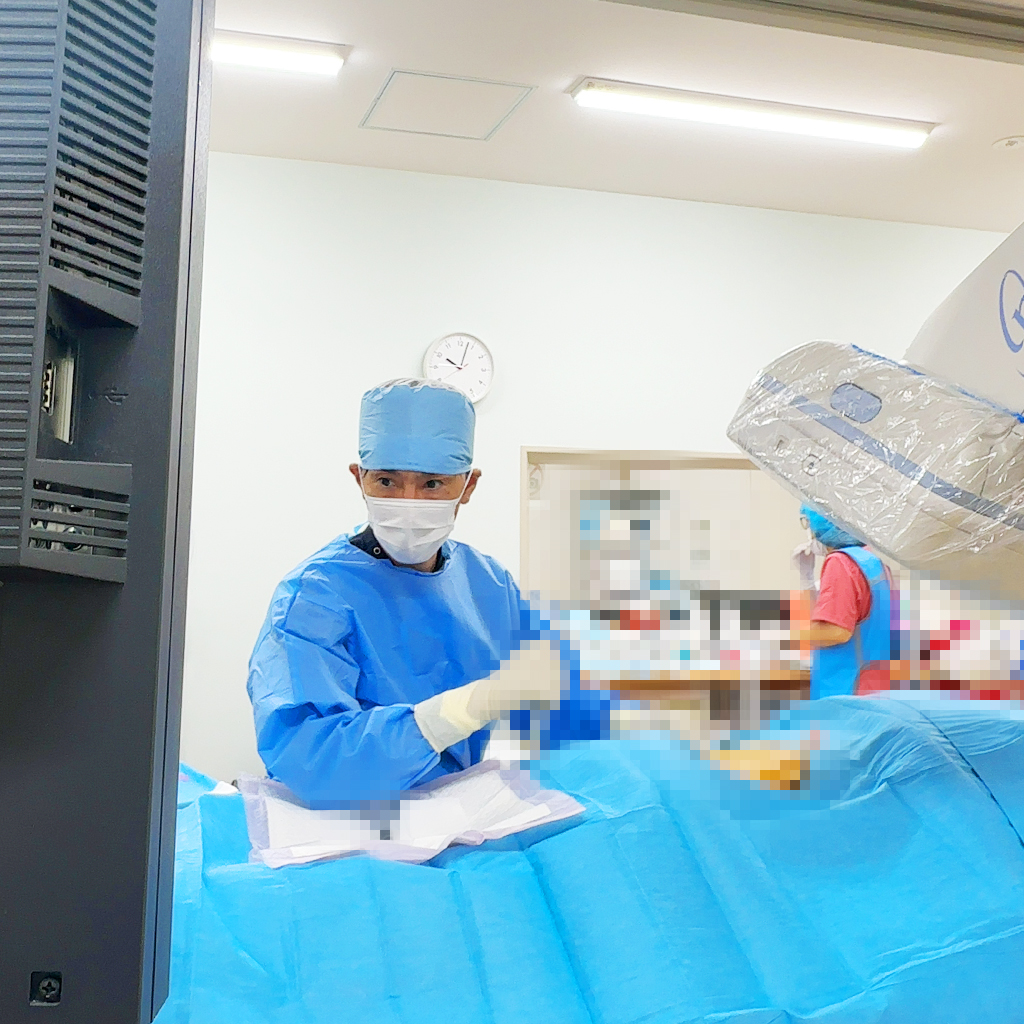 No sedative was used this time. The local anesthesia took about 15 seconds per each location. Since very thin needles were used for the injections, the patient hardly felt any pain.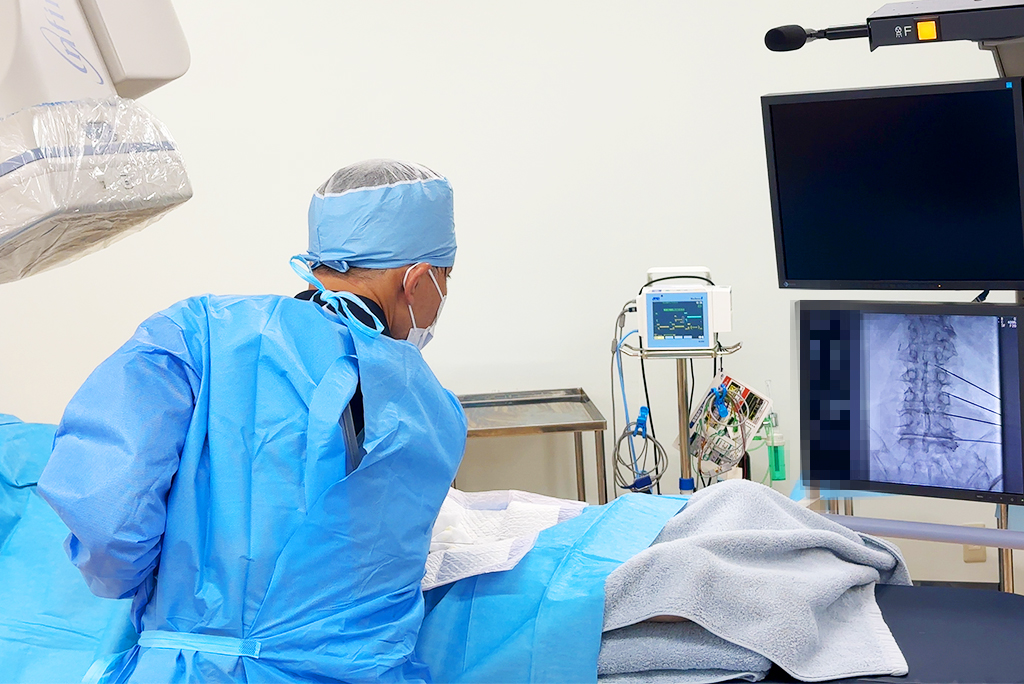 Since the discs were significantly compressed, special-shaped NST needles were used to successfully access the intervertebral discs.
The video shows the process of the examination. After confirming the disc damage Discseel Procedure (DST) was performed aiming for the dark areas. It took about 16 minutes up to this point.
A Message from the Clinic`s Director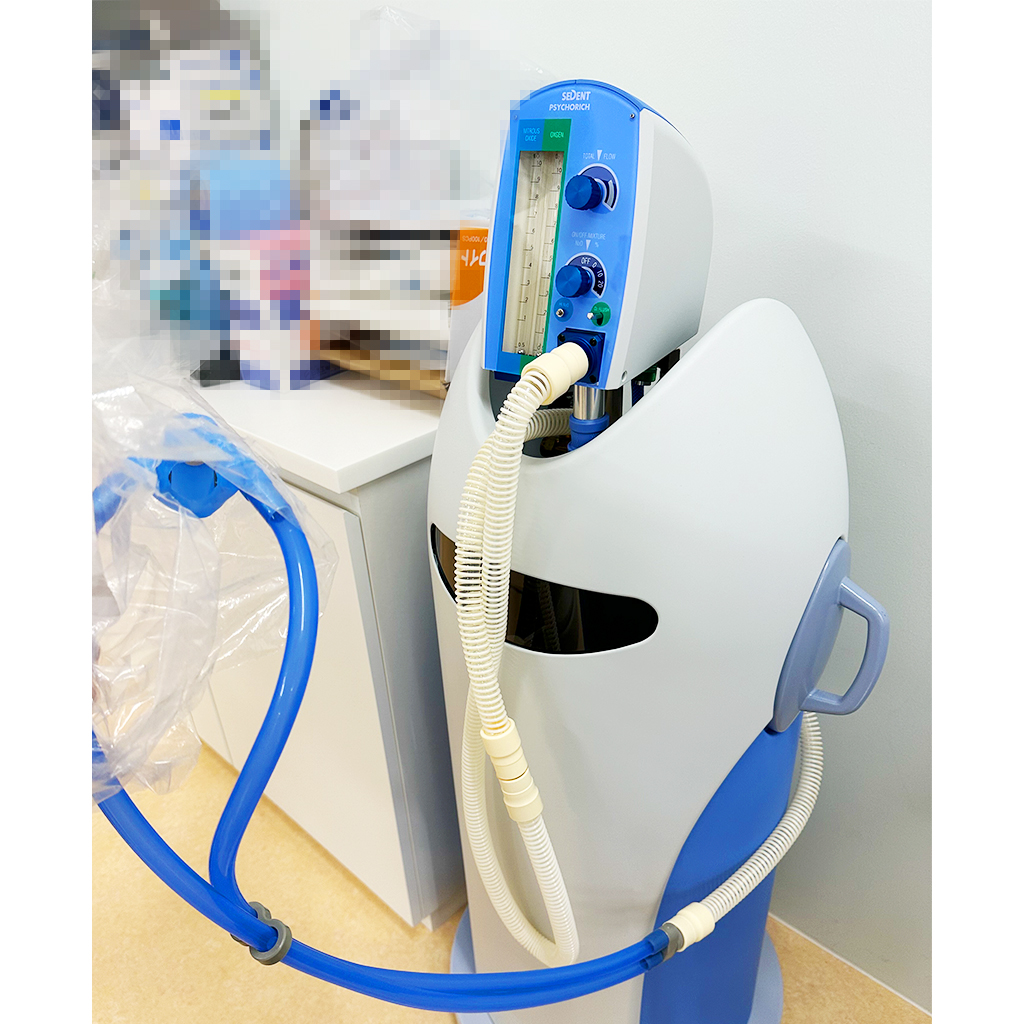 We use multiple sedation methods at our clinic, and this photo shows the equipment for one of them: nitrous oxide anesthesia. Nitrous oxide anesthesia known as the Laughing gas anesthesia is not always applicable, so we select an appropriate sedation method for each patient. We have one certified anesthesiologist and one instructor with expertise in anesthesia, so the use of sedatives is routine for us. We strive to provide treatment while reducing the patient's anxiety and pain as much as possible.
Well... yesterday, the Hanshin Tigers won against the Rakuten Eagles. We are looking forward to today's game as well!
About the Author
Clinic Director Dr. Yasuyuki Nonaka
NLC Nonaka Lumbago Clinic offers medical treatment with a combined focus on the spinal conditions that cause low back pain. By introducing advanced treatments from all over the world, we are able to expand the treatment options for patients suffering from back and other spinal diseases, and propose treatment solutions tailored to their symptoms and conditions. Staying focused on diseases such as disc degeneration and disc herniation that cause spinal canal stenosis and back pain, we provide treatments that are less burdensome for elderly patients, for patients considering reoperation, and those seeking to return to society in a short period of time.
Achievement:5,034 Cases
2018.Jun. - 2023.Aug.
---