Patient's Information
Age: 30`s
Gender: Male
Conditions and Symptoms
Patient's Condition
The patient had undergone surgical treatment for disc herniation over 20 years ago but had been experiencing mobility issues in the left lower limb. In October of 2022, after a long trip, he began to experience back pain and sciatic nerve pain in his right leg. The symptoms worsened with desk work. Although the was treated with oral medication at a nearby orthopedic clinic, he visited our clinic because of poor improvement.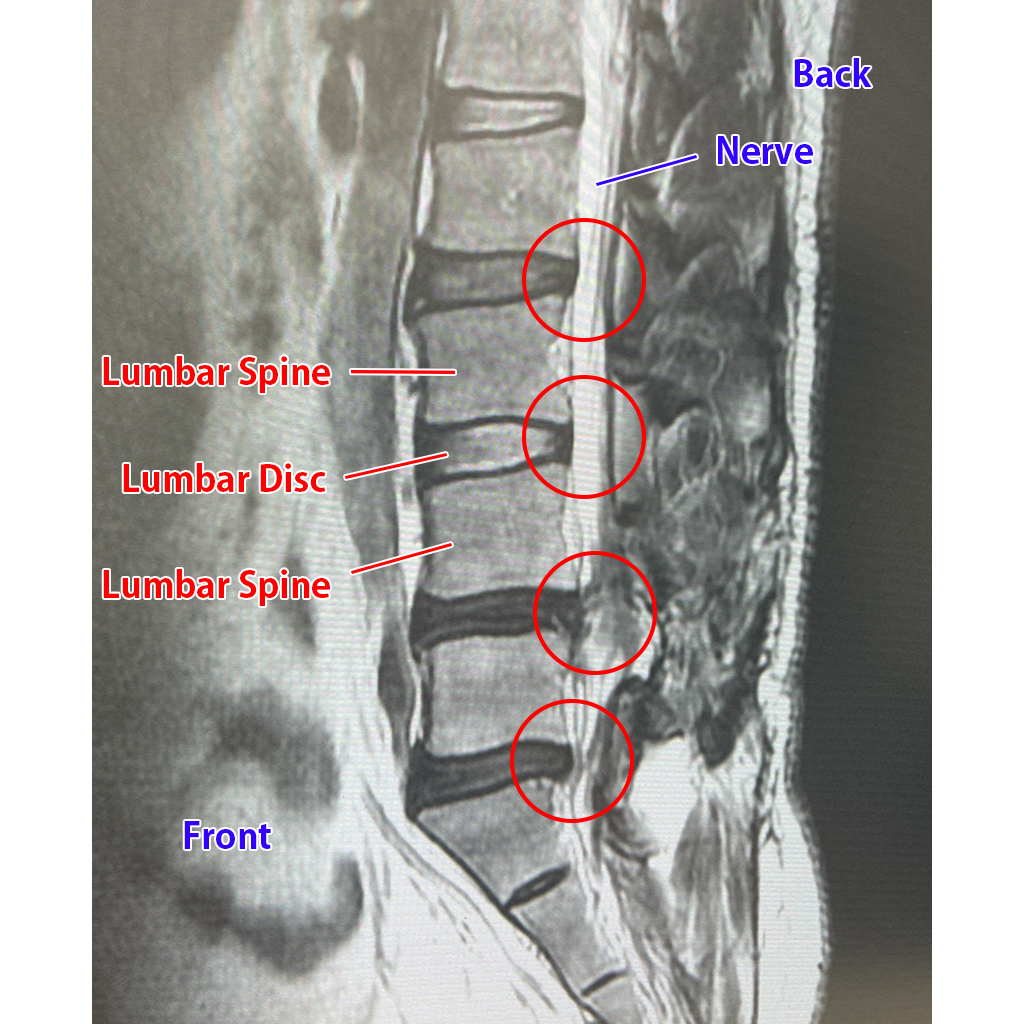 The MRI scan of the lumbar spine revealed multiple deformed discs with reduced volume. The diagnose was disc herniation and degenerative disc disease, which most probably is the cause of the sciatic nerve pain.
Treatment Content
Discseel Procedure (DST)
After conducting an examination of the discs, four damaged areas (L2/L3, L3/L4, L4/L5, L5/S1) were identified, and Discseel Procedure (DST) was performed.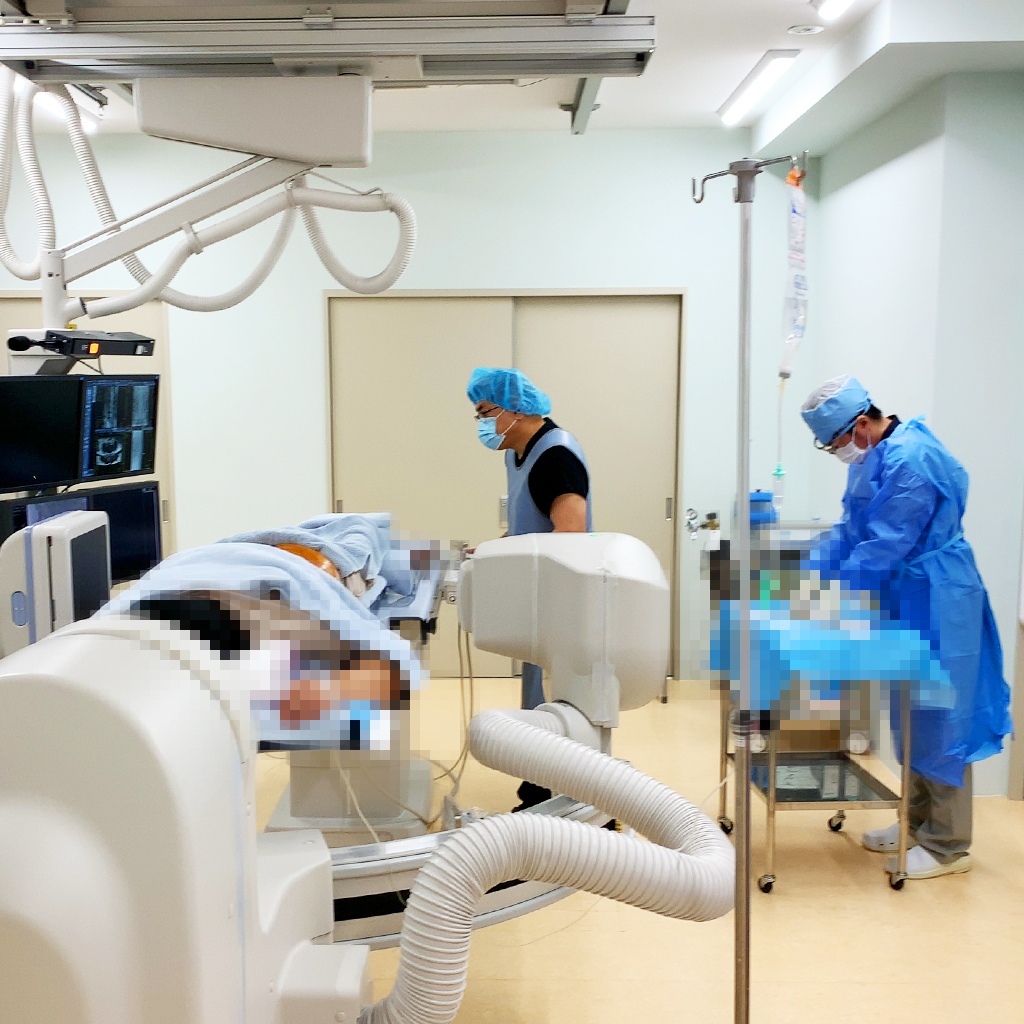 The patient`s back being disinfected on the treatment table.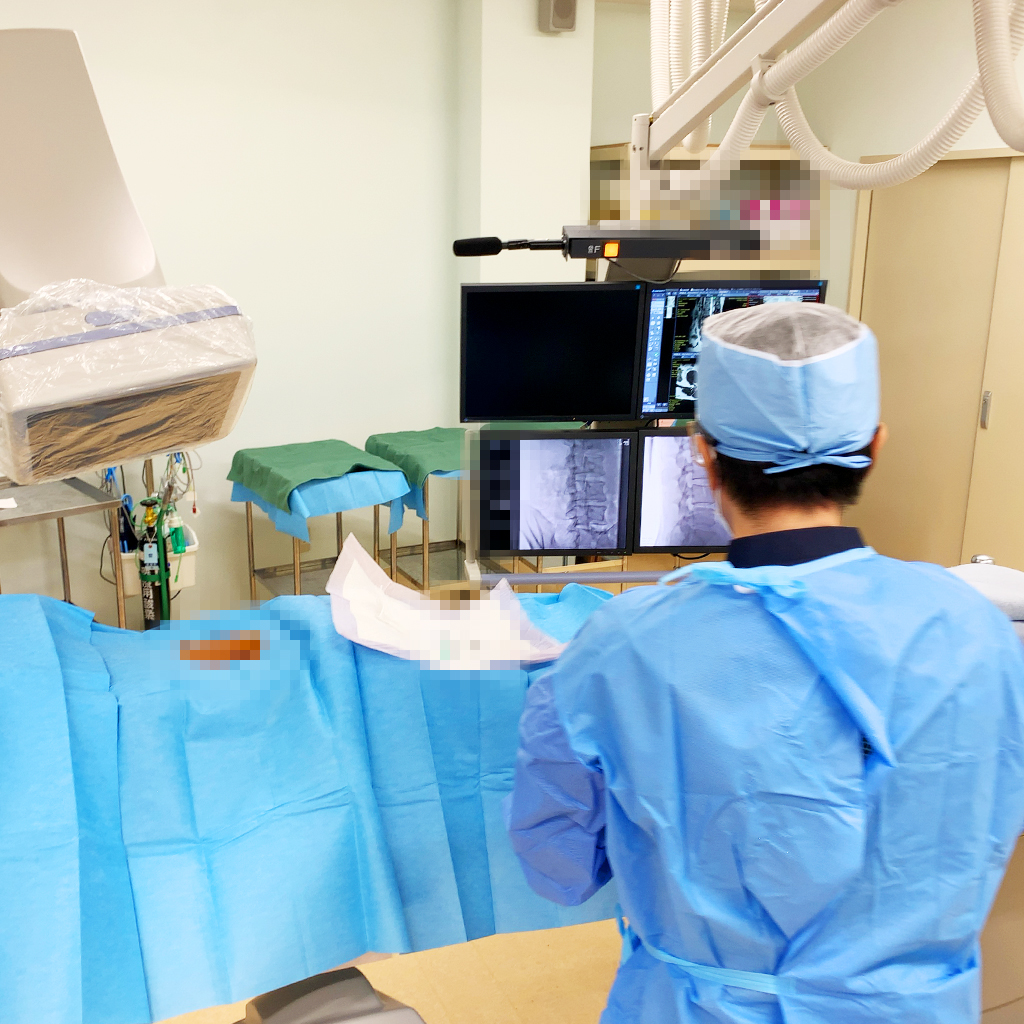 Final confirmation before treatment using X-ray examination.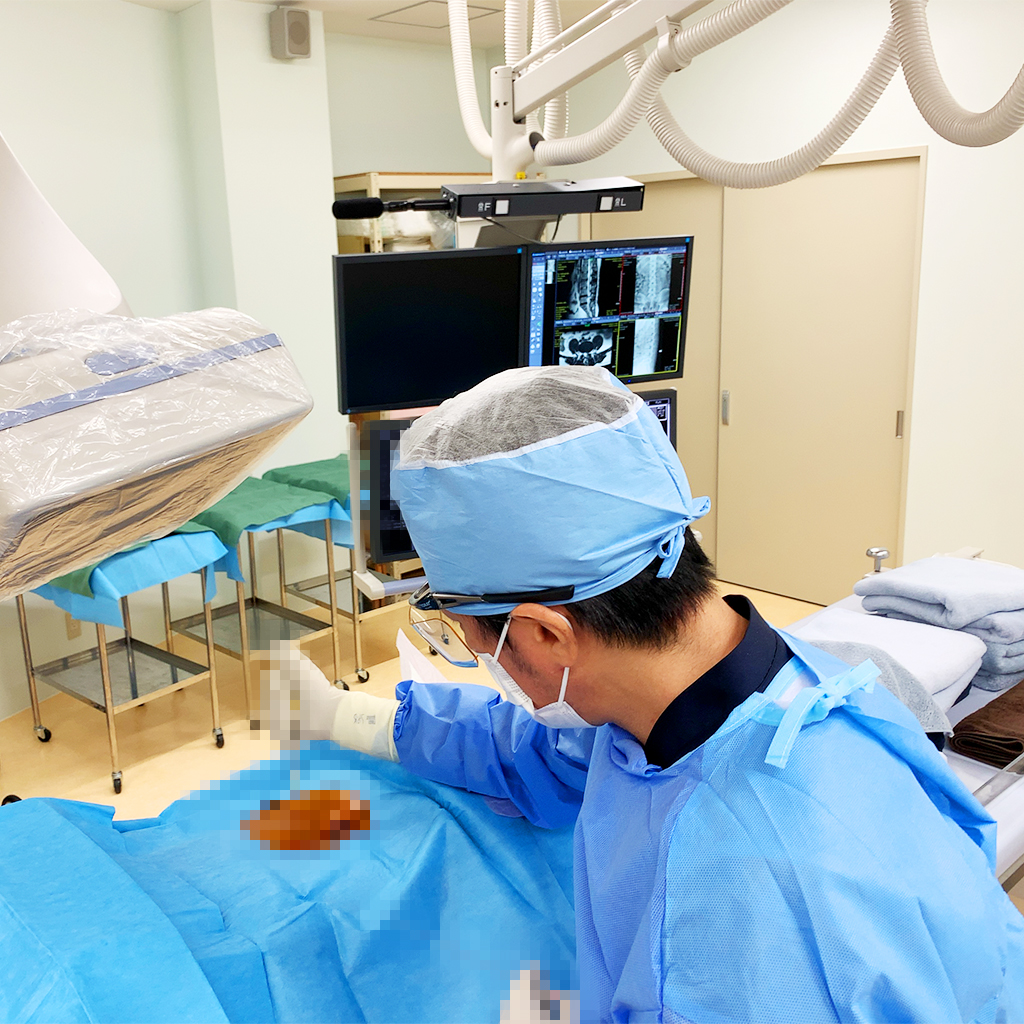 Local anesthesia was administered to alleviate the pain.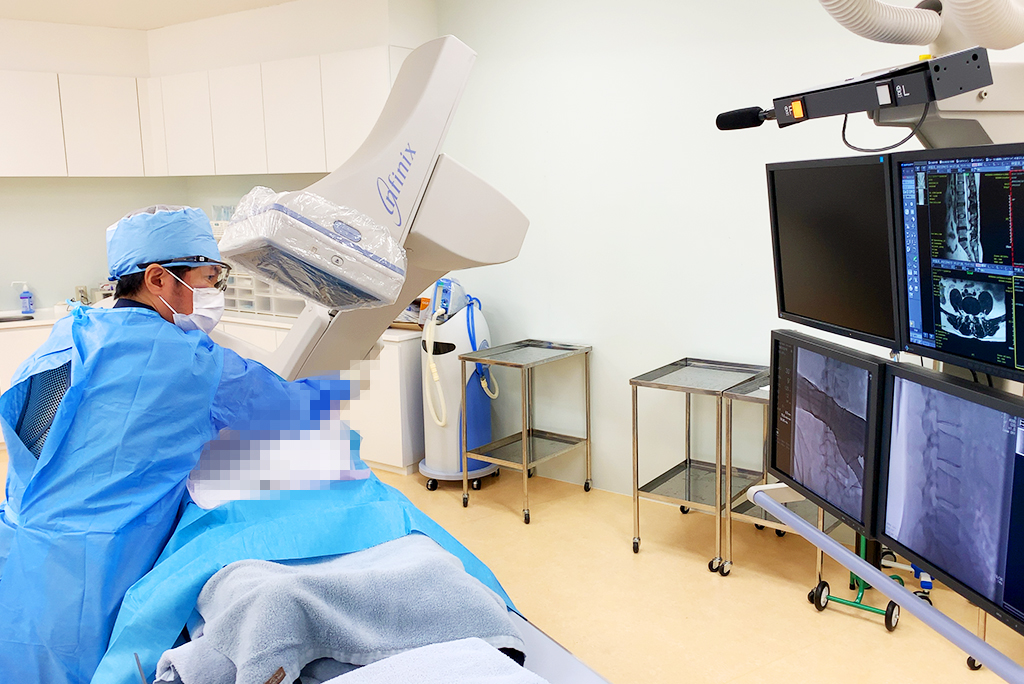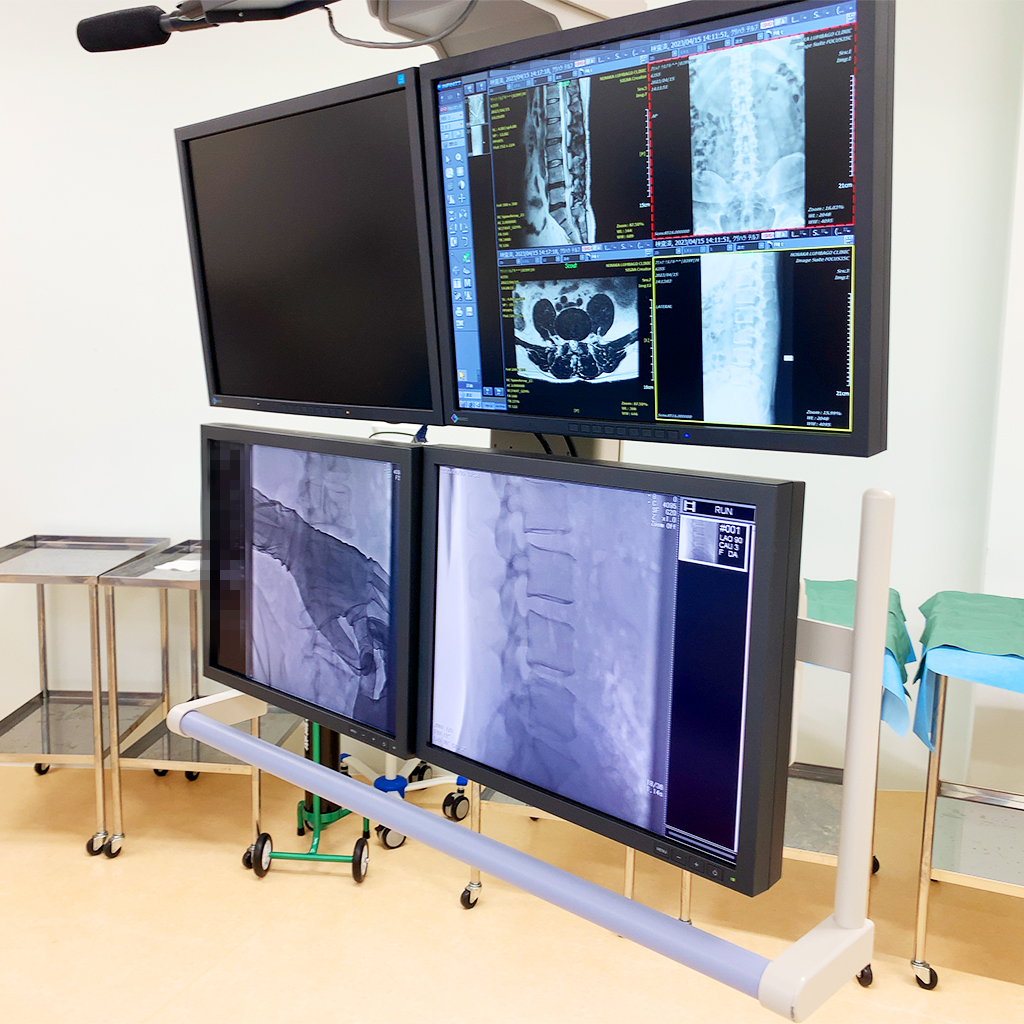 The moment of inserting the treatment needle, while monitoring its position on the screen.
A video showing the examination of the damaged discs where Discseel Procedure (DST) was performed. The treatment took 18 minutes, including the process of examination and explaining the result to the patient.
A Message from the Clinic`s Director
Today, treatment was carried out by a team of three: Dr. Yamasaki, responsible for the treatment, Vice Director Dr. Ishida, and myself (Yasuyuki Nonaka). The treatment proceeded very smoothly, allowing us to analyze the accumulated treatment data. In the afternoon, a patient from the Kanto region who had received treatment three years ago visited the clinic with recent lower back pain. The herniation had nearly disappeared, and the condition had greatly improved, which was quite reassuring. Yesterday, the Hanshin Tigers won against the Chiba Lotte Marines. I'm looking forward to today's game as well.
About the Author
Clinic Director Dr. Yasuyuki Nonaka
NLC Nonaka Lumbago Clinic offers medical treatment with a combined focus on the spinal conditions that cause low back pain. By introducing advanced treatments from all over the world, we are able to expand the treatment options for patients suffering from back and other spinal diseases, and propose treatment solutions tailored to their symptoms and conditions. Staying focused on diseases such as disc degeneration and disc herniation that cause spinal canal stenosis and back pain, we provide treatments that are less burdensome for elderly patients, for patients considering reoperation, and those seeking to return to society in a short period of time.
Achievement:5,034 Cases
2018.Jun. - 2023.Aug.
---