Patient's Information
Age: 60`s
Gender: Female
Conditions and Symptoms
Patient's Condition
Since around December last year, the patient has been experiencing severe pain in her left leg, known as Sciatica, that would fade away and stop bothering her when she takes a rest, and re-appear after putting strain on the lower back. The patient visited our clinic with the goal of improving her condition.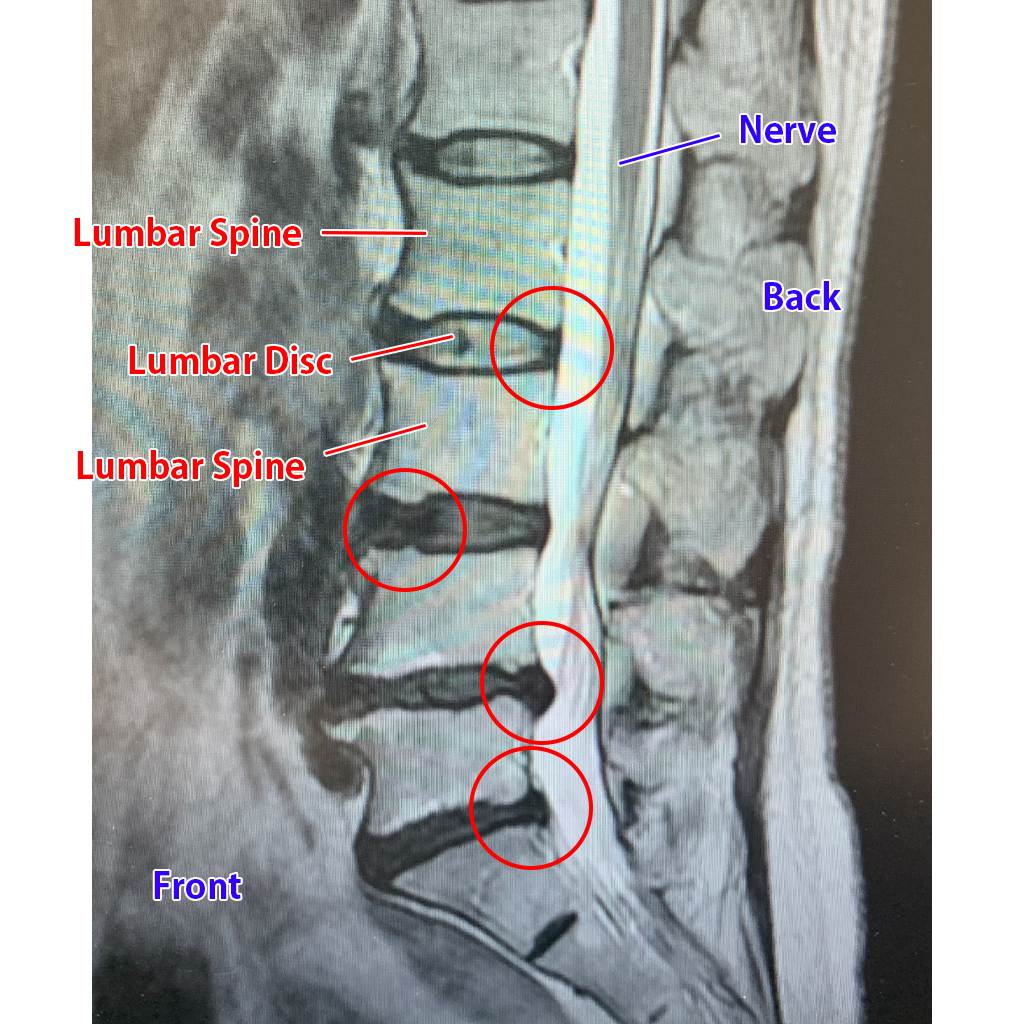 The MRI examination of the lower back revealed that the intervertebral discs between the 4th and 5th lumbar vertebrae L4/5 and the 1st sacral bone L5/S1 have collapsed and deformed. The current condition is judged to be due to inflammation of the sciatic nerve located nearby.
Treatment Content
Discseel Procedure (DST)
To improve the inflammation occurring around the intervertebral discs, Discseel Procedure (DST) was performed at four damaged disc levels (L2/L3, L3/L4, L4/L5, L5/S1).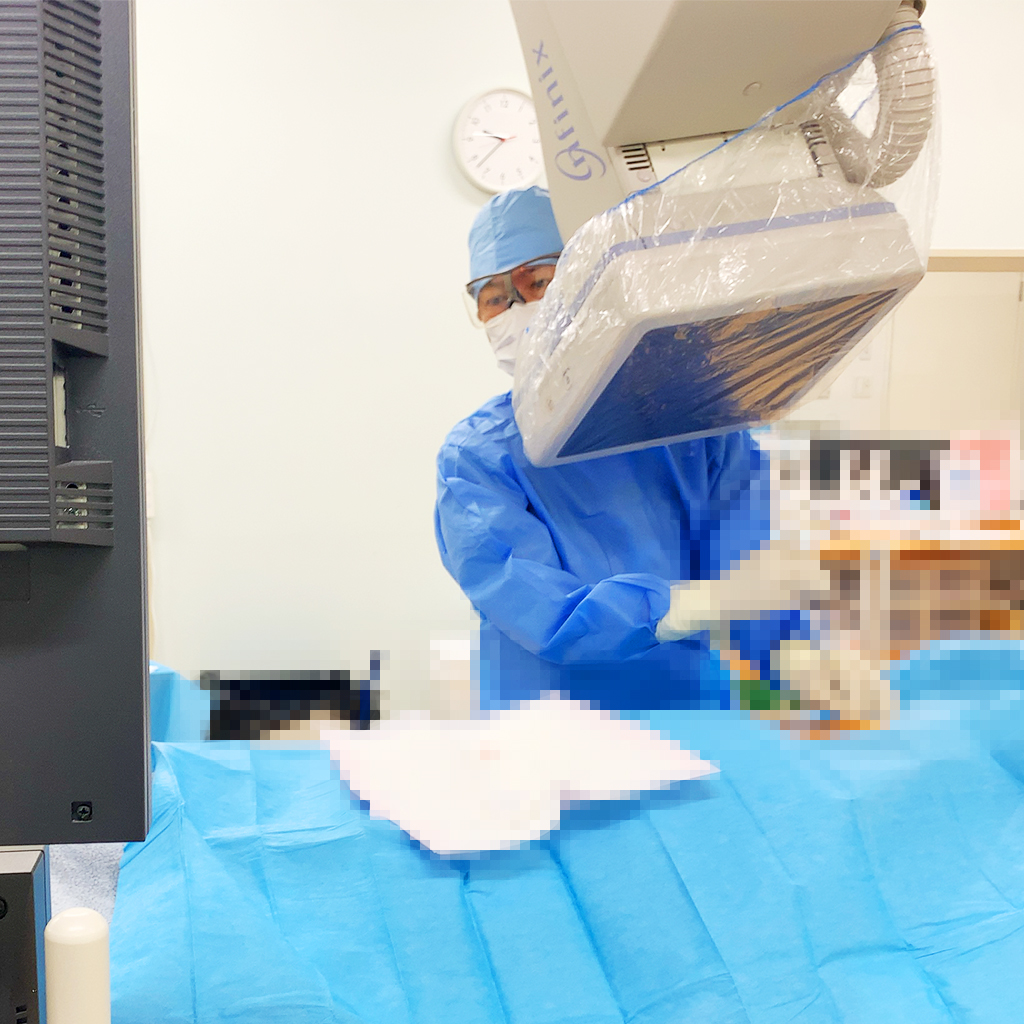 Dr. Ishida, the clinic's vice-director, was in charge of the procedure. The treatment involved inserting a needle into the intervertebral disc, which was performed under partial anesthesia.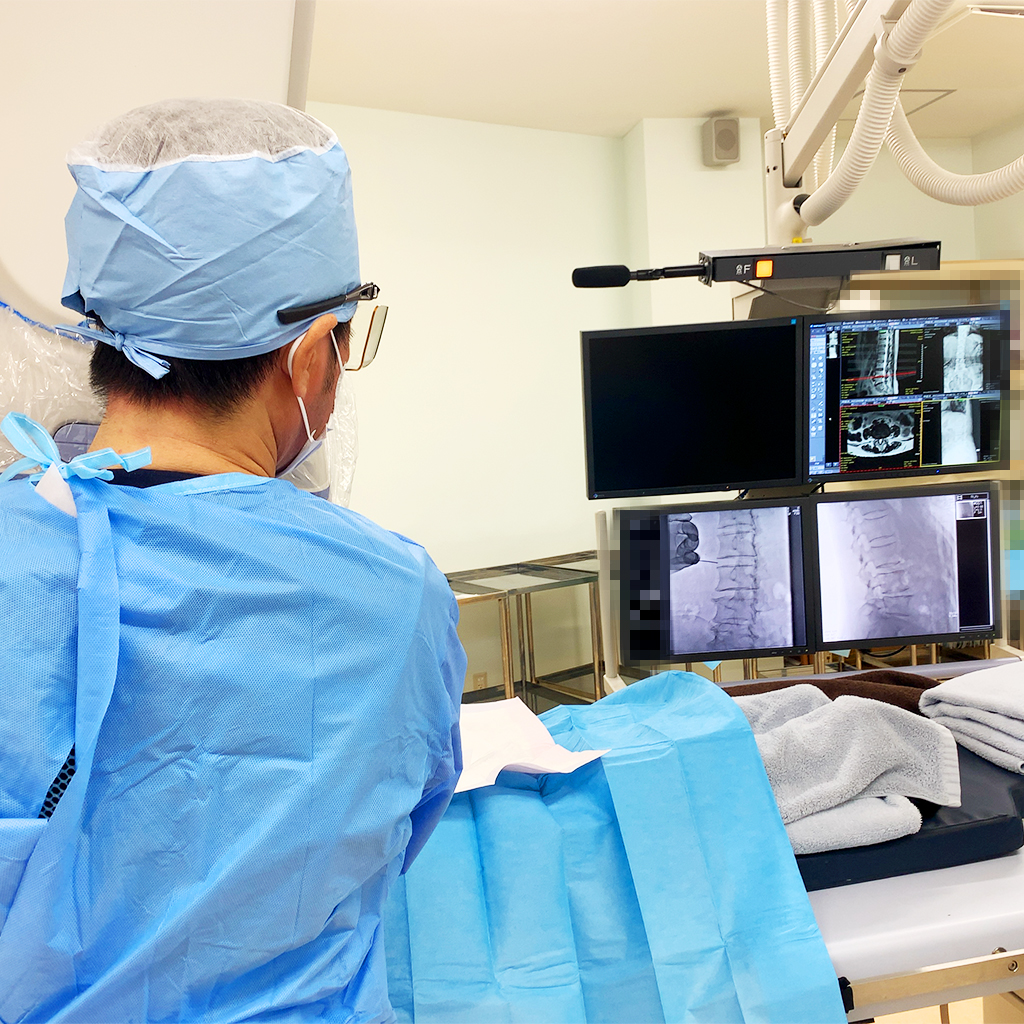 As the deformity of the lower back was mild, the needle was inserter without any major issues.
The video shows the examination of the intervertebral disc. After it was completed, Discseel Procedure (DST) was performed. The treatment time was 17 minutes.
A Message from the Clinic`s Director
In today's outpatient clinic, a 70-year-old male patient visited us because he couldn't enjoy golf due to sciatic pain. While I was in charge of his treatment, I suddenly wondered, "What will I be doing when I'm in my 70s? What will be my hobbies?" When I shared this with Deputy Director Ishida, he responded, "I think I'll be enjoying skiing." To which I replied, "If your back gets bad, I'll be the one treating you." Personally, I think that would probably be busy treating and examining patients and training staff, even in my 70s. As for my hope, I would like to spend the rest of my life messing around with the soil in the countryside... Haha. I thought I'd write a letter to myself 30 years from now and put it in a time capsule.
About the Author
Clinic Director Dr. Yasuyuki Nonaka
NLC Nonaka Lumbago Clinic offers medical treatment with a combined focus on the spinal conditions that cause low back pain. By introducing advanced treatments from all over the world, we are able to expand the treatment options for patients suffering from back and other spinal diseases, and propose treatment solutions tailored to their symptoms and conditions. Staying focused on diseases such as disc degeneration and disc herniation that cause spinal canal stenosis and back pain, we provide treatments that are less burdensome for elderly patients, for patients considering reoperation, and those seeking to return to society in a short period of time.
Achievement:5,223 Cases
Jun.2018 - Oct.2023
---