Patient's Information
Age: 60s
Gender: Male
Conditions and Symptoms
Patient's Condition
Four years ago, the patient was diagnosed with spinal stenosis and underwent surgical treatment. The symptoms improved temporarily, but the neuralgia gradually returned, and recently he has been unable to enjoy playing golf due to numbness and pain in his left leg.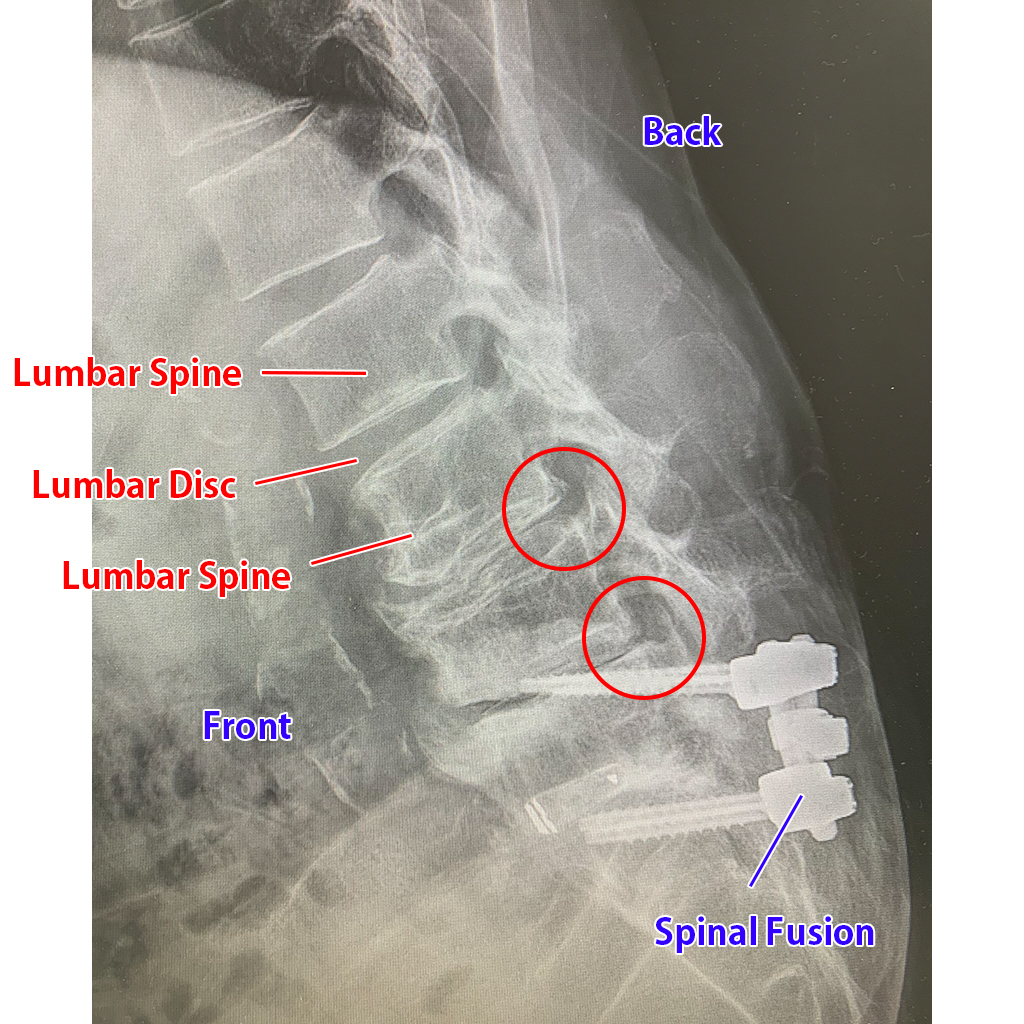 The X-ray of the lower back reveals bolts in the fifth lumbar vertebra and the first sacral region, indicating posterior fixation surgery for spinal stenosis. At the same time, the third, fourth, and fifth lumbar vertebrae, which are not fixed by bolts, are under increased stress, in a condition known as adjacent segment disease.
Treatment Content
Discseel Procedure (DST)
Treatment was performed on the intervertebral discs supporting the third, fourth, and fifth lumbar vertebrae, which suffered damage due to increased stress.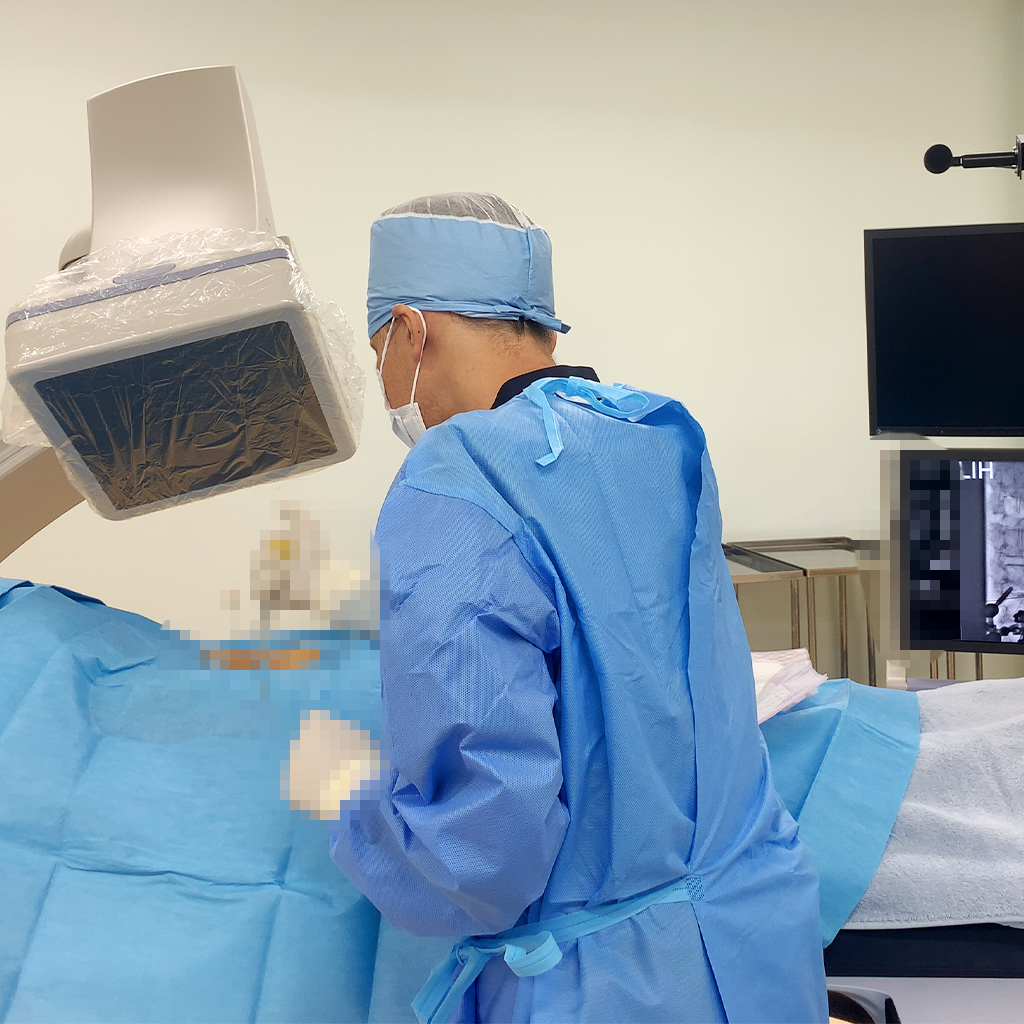 This is the moment when local anesthesia is administered, preparing to insert the treatment needle. The patient experienced minimal discomfort and was surprised he did not feel any pain.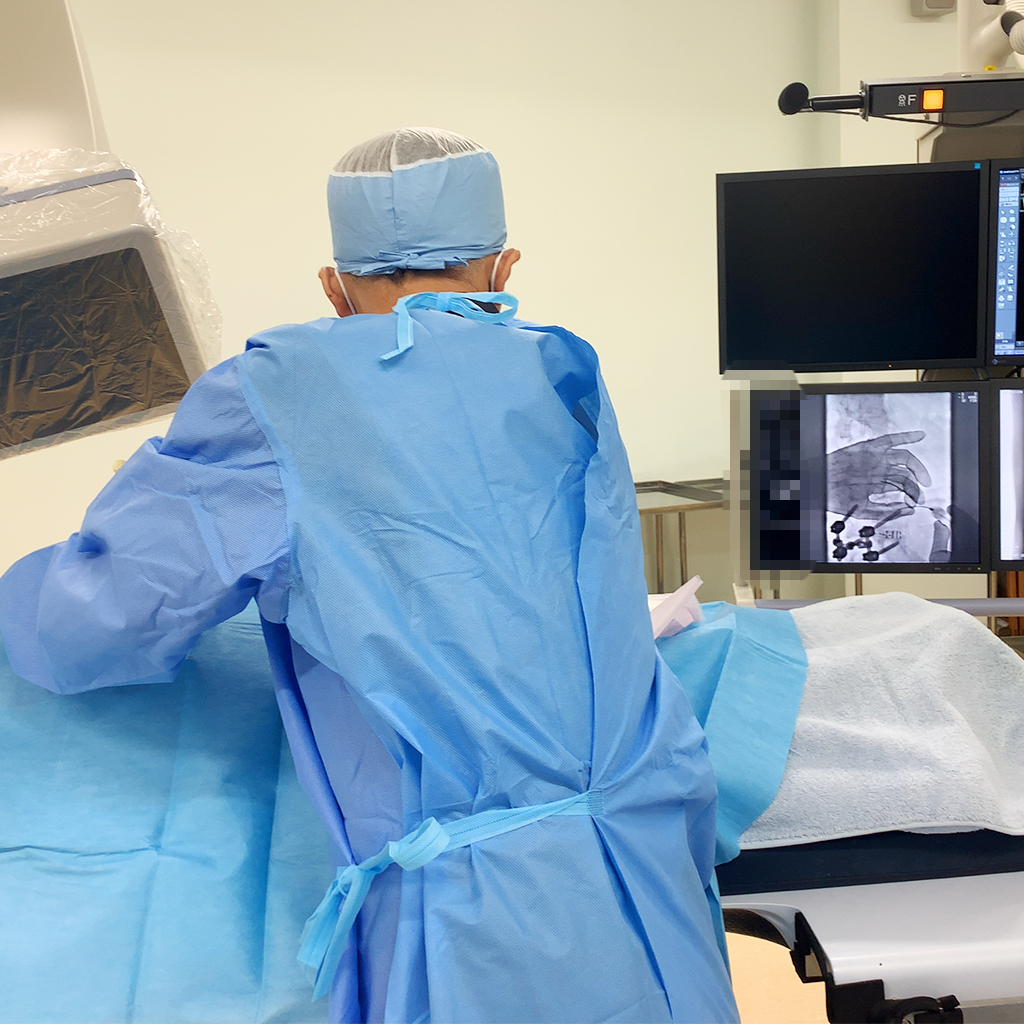 The treatment needle is being introduced into the intervertebral disc, avoiding the deformed bones.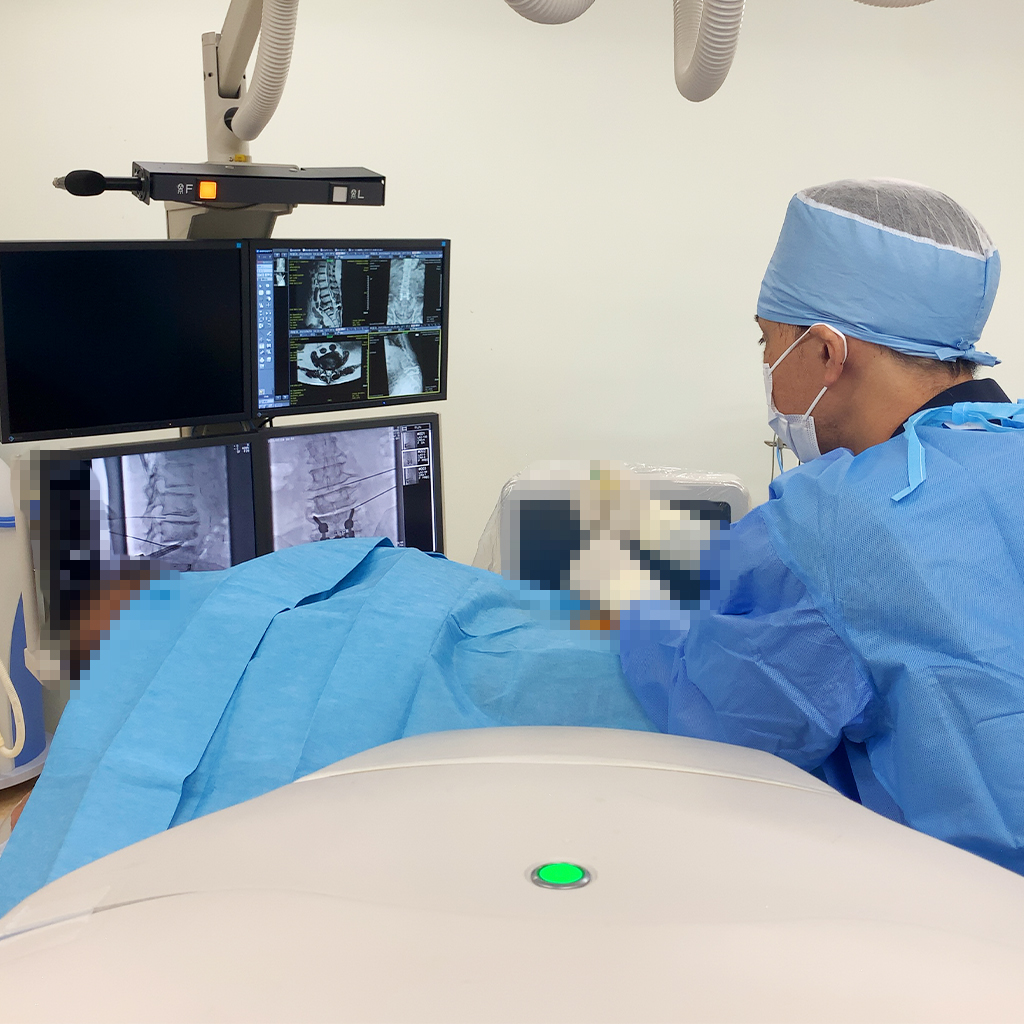 Here, I'm pointing out the damaged area of the disc to the patient, which was clearly visible. The patient seemed to be content with the clear explanation.
This is the video of the examination of the intervertebral disc during the treatment. The procedure duration was approximately 16 minutes.
A Message from the Clinic`s Director
One of the patients who was treated today came from Indonesia. Although the patient didn't speak English, his daughter was able to communicate in English, so we provided treatment explanations through her. During the treatment, we also used translation app to communicate directly in Indonesian. With some ingenuity, translation apps might be able to serve as an alternative to interpreters.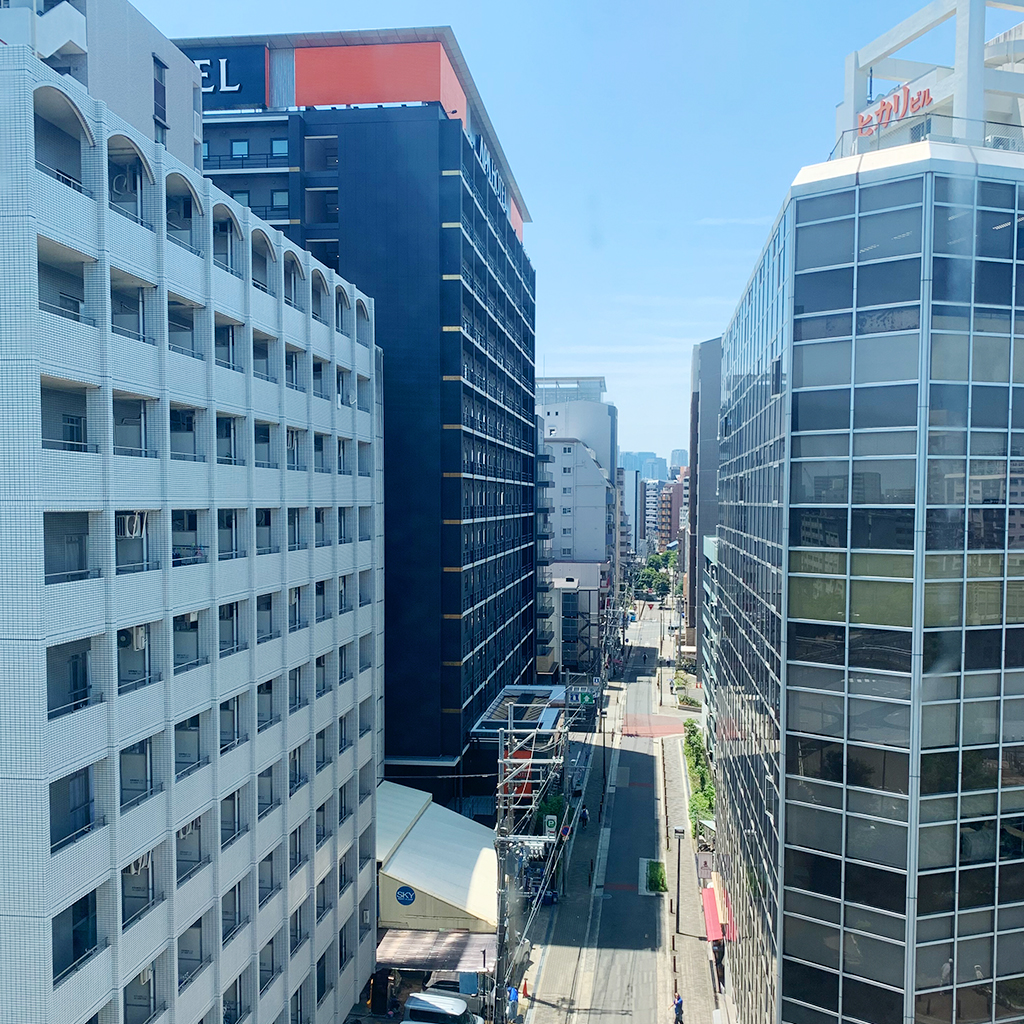 This is the view from the 8th floor of our clinic building. The sky was so blue and clear that I couldn't help but take a picture.
About the Author
Clinic Director Dr. Yasuyuki Nonaka
NLC Nonaka Lumbago Clinic offers medical treatment with a combined focus on the spinal conditions that cause low back pain. By introducing advanced treatments from all over the world, we are able to expand the treatment options for patients suffering from back and other spinal diseases, and propose treatment solutions tailored to their symptoms and conditions. Staying focused on diseases such as disc degeneration and disc herniation that cause spinal canal stenosis and back pain, we provide treatments that are less burdensome for elderly patients, for patients considering reoperation, and those seeking to return to society in a short period of time.
Achievement:5,034 Cases
2018.Jun. - 2023.Aug.
---