Patient's Information
Age: 60s
Gender: Male
Conditions and Symptoms
Patient's Condition
The patient has been experiencing lower back pain for about three years, being treated with massage etc., while monitoring his condition. Recently, he started experiencing numbness and pain in his right leg, so he visited a local hospital where surgical intervention was recommended. He was referred to us by a friend who had been treatment at our clinic and experienced improvement.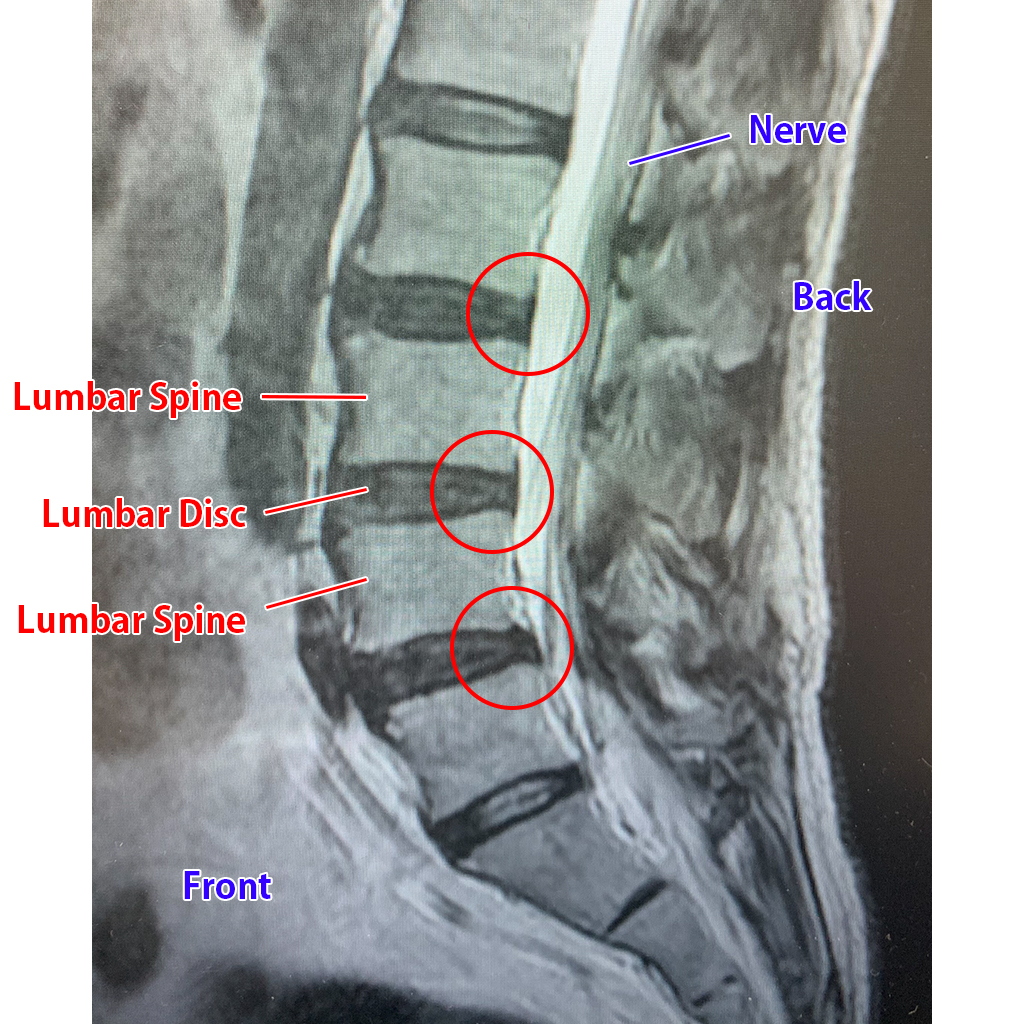 The MRI scan of the lumbar region revealed deformations in the intervertebral discs of the 4th and f5th lumbar vertebrae, diagnosing them as disc herniation. Additionally, anterior slippage was observed in the 4th lumbar vertebra, indicating spondylolisthesis.
Treatment Content
Discseel Procedure (DST)
Considering the chronic inflammation around the intervertebral discs worsening the back pain and nuropathy, we performed Discseel Procedure (DST) on three-disc levels (L2/L3, L3/L4, L4/L5).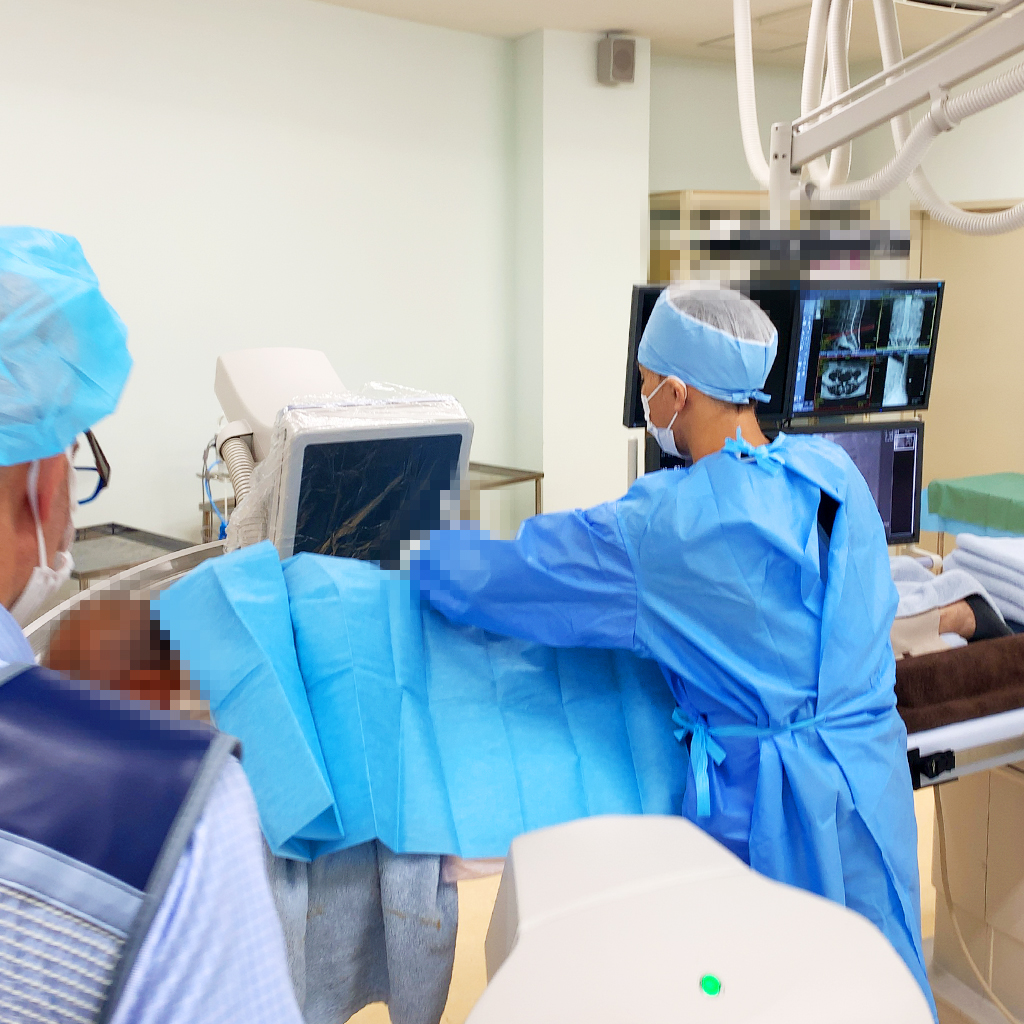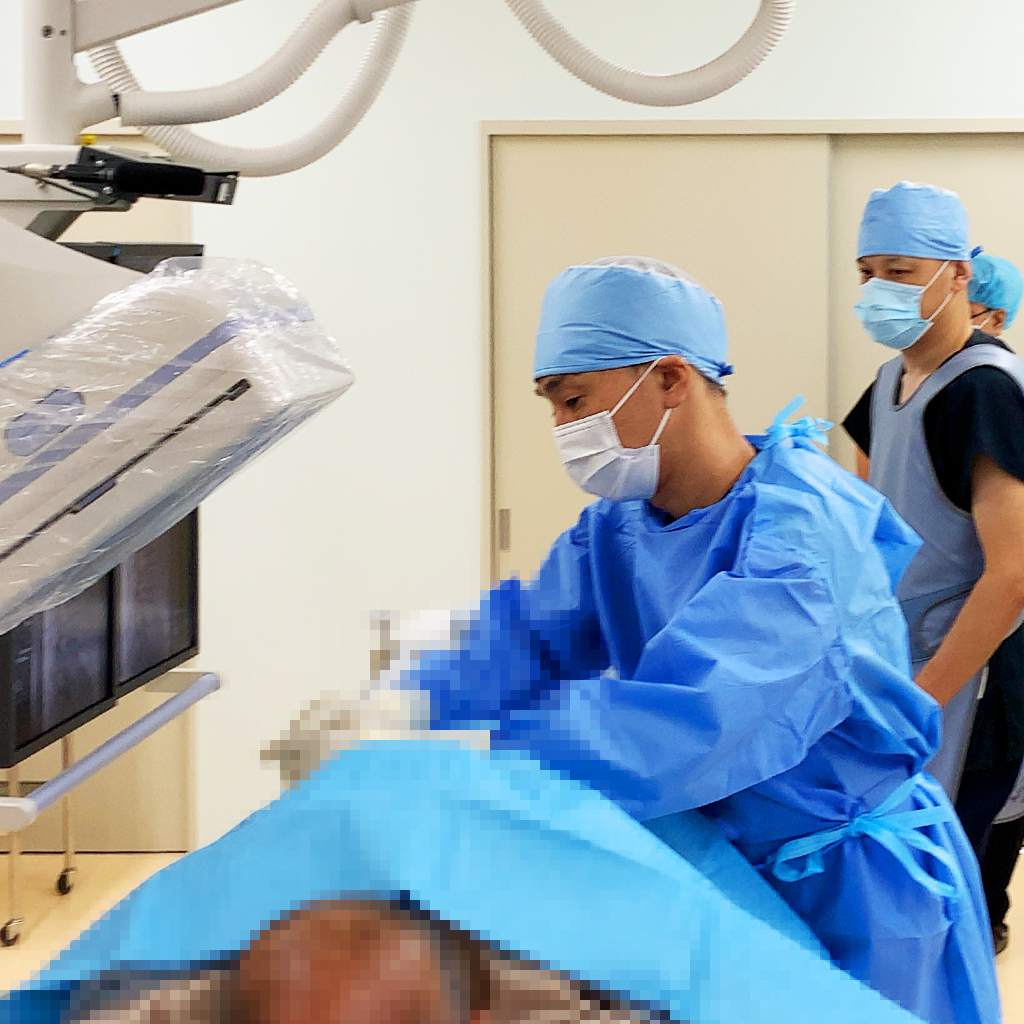 As the patient was able communicate in English, we started the treatment with the assistance of our clinic's interpreter. This photo shows the administration of local anesthesia.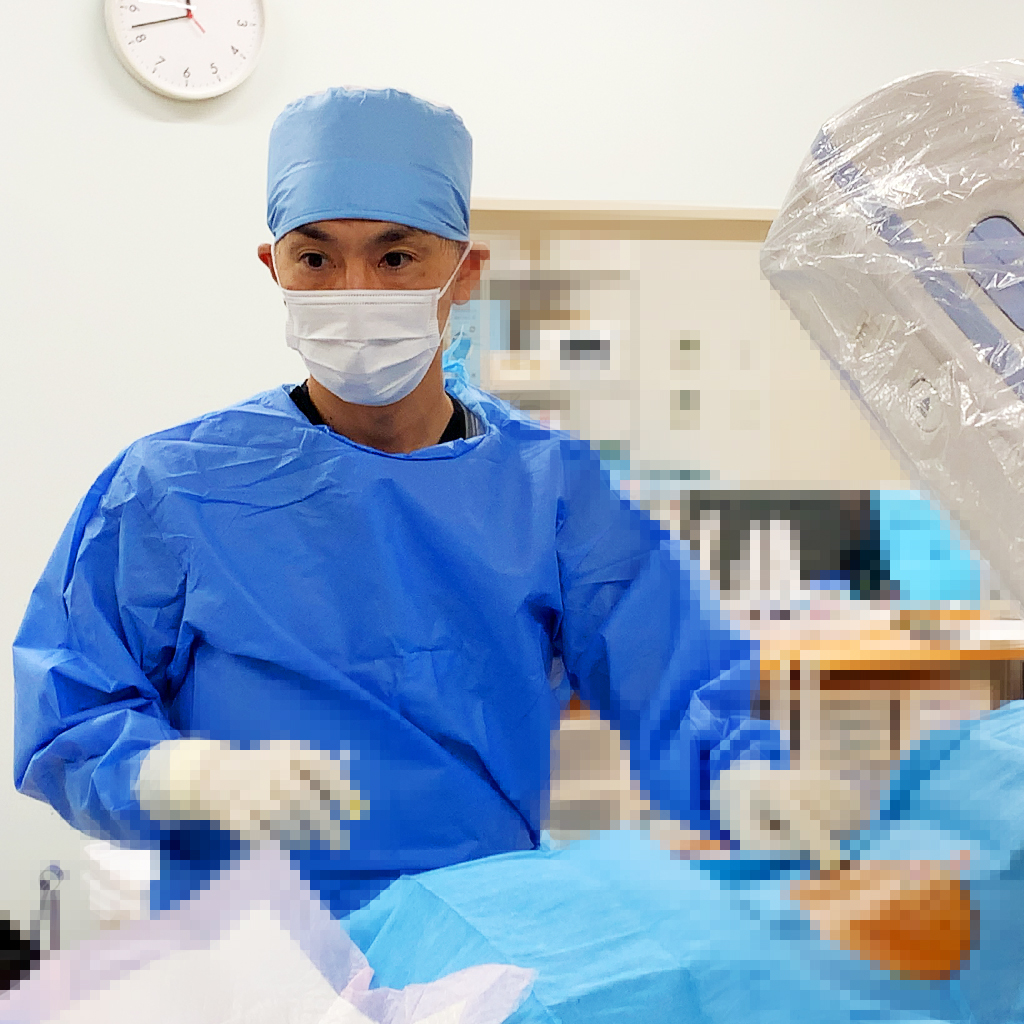 While exchanging words in English with the patient, I inserted the treatment needles into the intervertebral discs.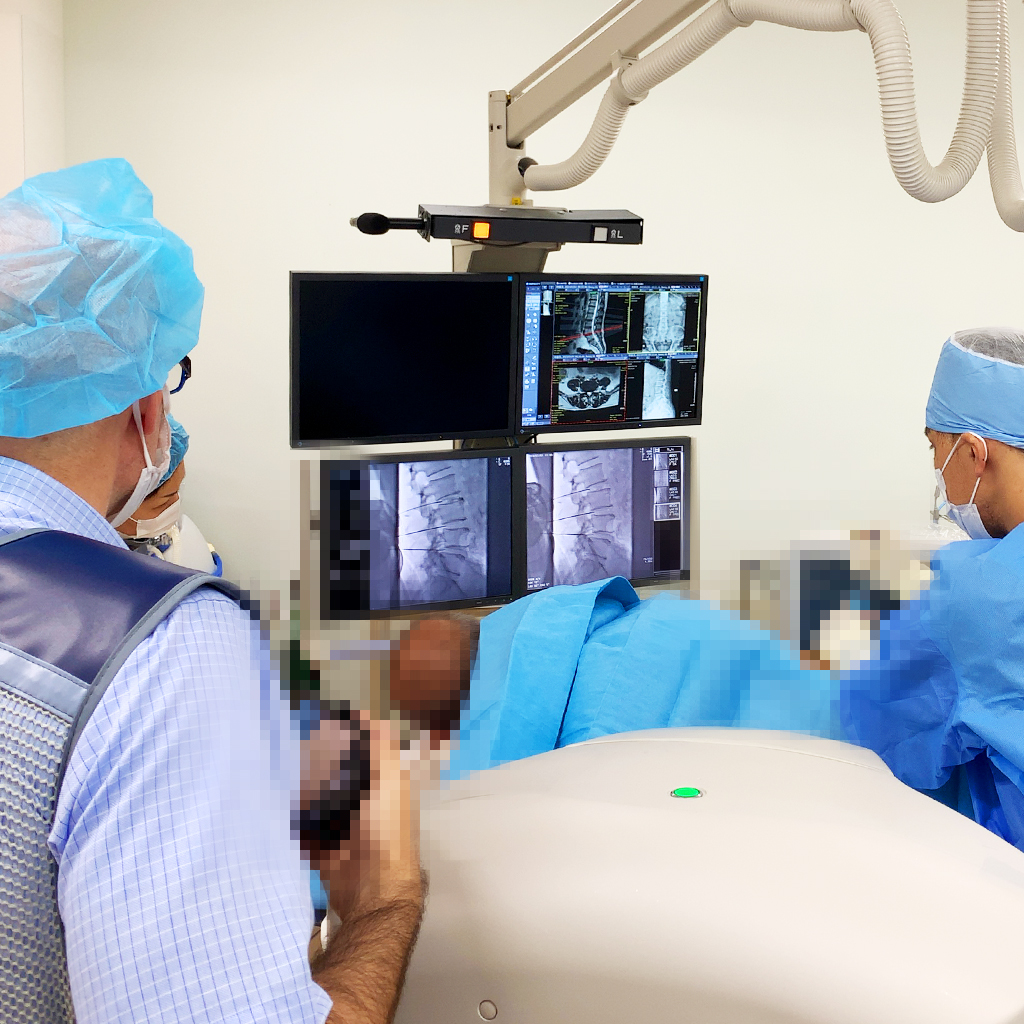 The patient wanted to see what was happening during treatment, so we moved the monitor screen and explained the examination and treatment process.
During the examination of the intervertebral discs, we identified damaged areas and proceeded with Discseel Procedure (DST) treatment. It took approximately 20 minutes to complete. The explanation was conducted in English, so it took a little bit longer than usual.
A Message from the Clinic`s Director
The other day, an Indian patient came for exercise guidance before leaving Japan. He also took some brochures to share the information about our treatment with his friends at home.
A patient from Australia who underwent intervertebral disc treatment in March this year visited our clinic. He is a pilot residing in Japan and his severe nerve pain has disappeared to the extent that he can walk again. The patient is planning to go back to work and needs to provide a medical certificate. I was told that the aviation industry has very strict requirements, and I fully agree with it. Since the COVID situation has settled down, I have been speaking more and more in English.
About the Author
Clinic Director Dr. Yasuyuki Nonaka
NLC Nonaka Lumbago Clinic offers medical treatment with a combined focus on the spinal conditions that cause low back pain. By introducing advanced treatments from all over the world, we are able to expand the treatment options for patients suffering from back and other spinal diseases, and propose treatment solutions tailored to their symptoms and conditions. Staying focused on diseases such as disc degeneration and disc herniation that cause spinal canal stenosis and back pain, we provide treatments that are less burdensome for elderly patients, for patients considering reoperation, and those seeking to return to society in a short period of time.
Achievement:5,034 Cases
2018.Jun. - 2023.Aug.
---