Patient's Information
Age: 60`s
Gender: Male
Conditions and Symptoms
Patient's Condition
The patient had undergone surgical treatment for spinal stenosis 10 years ago. Although his condition improved initially after the surgery, he began experiencing nerve pain in his right leg about five years ago. He tried medication treatment for some time, but instead of going away the nerve pain worsened, especially when walking. As a result, he decided to seek treatment at our clinic.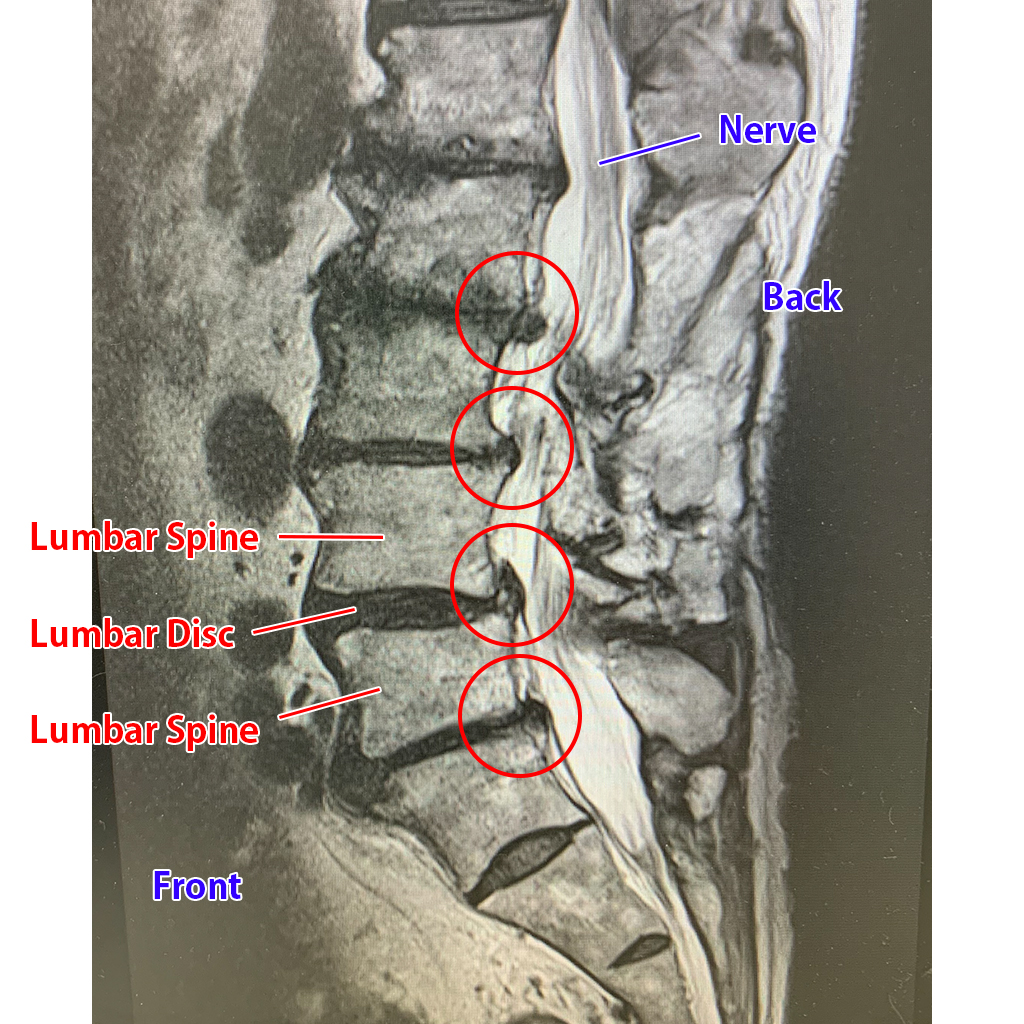 The MRI examination of the lumbar region revealed a collapsed disc between the second lumbar vertebra L/2 and the sacrum L/1. Approximately 50% of the disc's volume has been lost, indicating a high possibility of inflammation.
Treatment Content
Discseel Procedure (DST)
After conducting an examination of the the damaged discs that most probably caused the inflammation, Discseel Treatment (DST) was performed at four discs (L2/L3, L3/L4, L4/L5, L5/S1).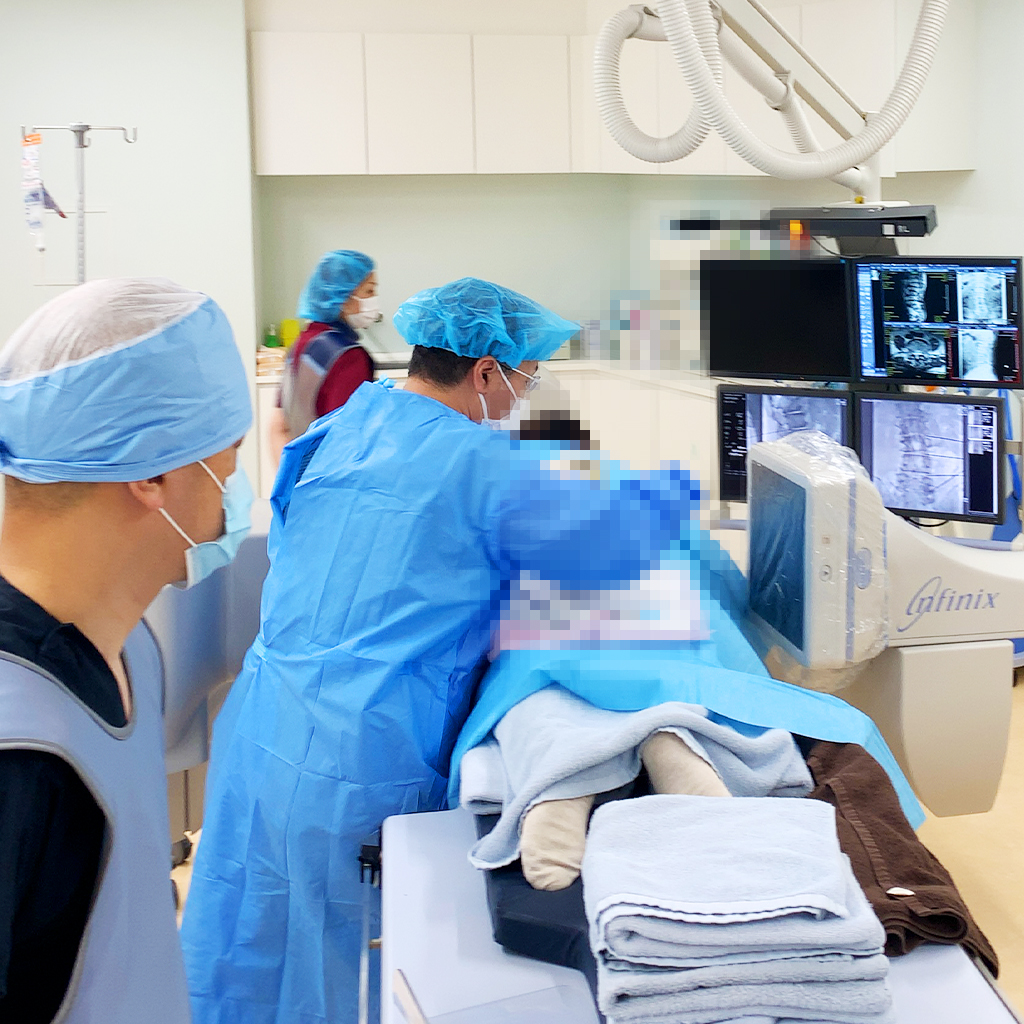 The treatment was carried out by Dr. Yamasaki, and I was also present. Using only local anesthesia, a treatment needle was inserted into the intervertebral disc, and Dr. Yamazaki explained the examination result to the patient.
To make sure that the patient understands Dr. Yamasaki's explanation, the nurse points accordingly on the screen.
The damaged area of the intervertebral disc is identified during the examination.
From the patient's perspective, the screen looked like this. It took 18 minutes to complete the Discseel Treatment (DST).
A Message from the Clinic`s Director
Next month will mark the 6th year since we started treatment in Shin-Osaka. Every year in June, we have a holiday to celebrate the anniversary of the opening of the clinic, but this year, due to the large number of patient appointments, we have decided to give up our holiday to provide medical care. We are very happy to be able to continue our practice, but we are a little sad because the time we can spend with our children is decreasing as they grow up.
About the Author
Clinic Director Dr. Yasuyuki Nonaka
NLC Nonaka Lumbago Clinic offers medical treatment with a combined focus on the spinal conditions that cause low back pain. By introducing advanced treatments from all over the world, we are able to expand the treatment options for patients suffering from back and other spinal diseases, and propose treatment solutions tailored to their symptoms and conditions. Staying focused on diseases such as disc degeneration and disc herniation that cause spinal canal stenosis and back pain, we provide treatments that are less burdensome for elderly patients, for patients considering reoperation, and those seeking to return to society in a short period of time.
Achievement:5,034 Cases
2018.Jun. - 2023.Aug.
---