Patient's Information
Age: 80s
Gender: Male
Conditions and Symptoms
Patient's Condition
The patient has been suffering from recurrent back pain for the past 15 years. The symptoms used to improve with rest, but for the past year, he started having back pain and numbness in both legs whenever he walked. Recently, he has reached a point where he can only walk with an elderly trolley or using canes with both hands, what lead him to seek treatment at our clinic.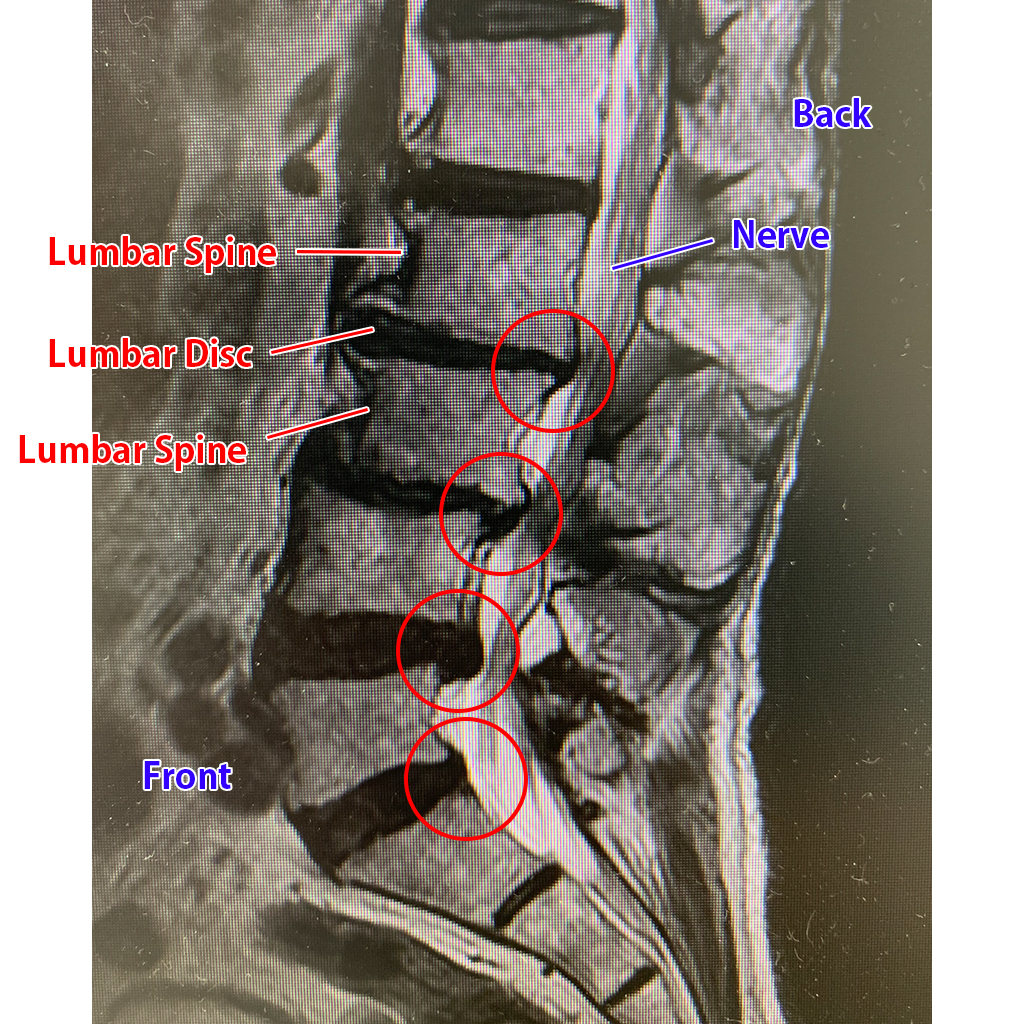 The MRI examination of the patient's lower back showed that the discs from the second lumbar vertebra L2 to the fifth lumbar vertebra L5 were compressed and deformed. The diagnose was degenerative disc disease and herniated disc. The leg nerves were also partially compressed, indicating the presence of spinal stenosis.
Treatment Content
Discseel Procedure (DST)
Upon examination of the discs, damage was observed at four-disc levels (L2/L3, L3/L4, L4/L5, L5/S1), and Discseel Procedure (DST) was performed.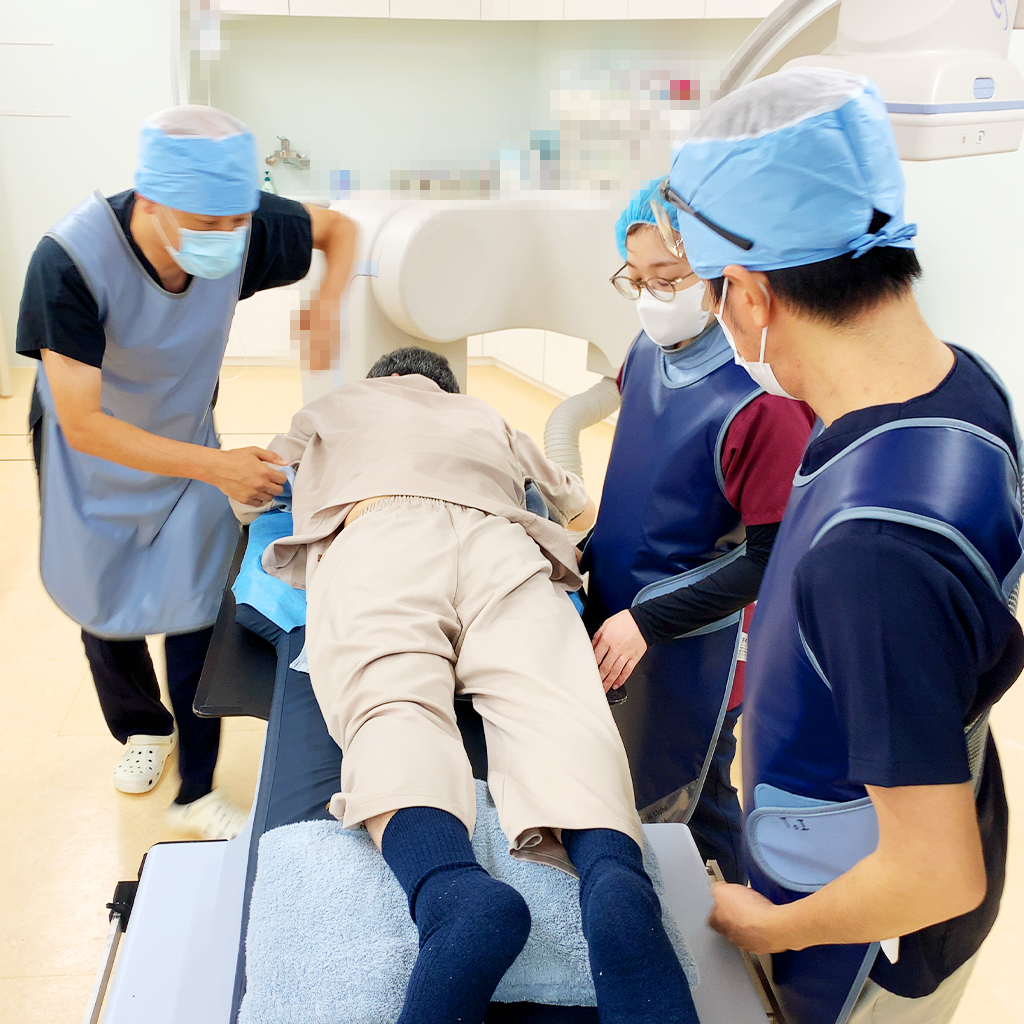 After entering the treatment room, the patient was placed in prone position.
An X-ray of the lower back is taken before the treatment. This is done to confirm the extent of bone deformation.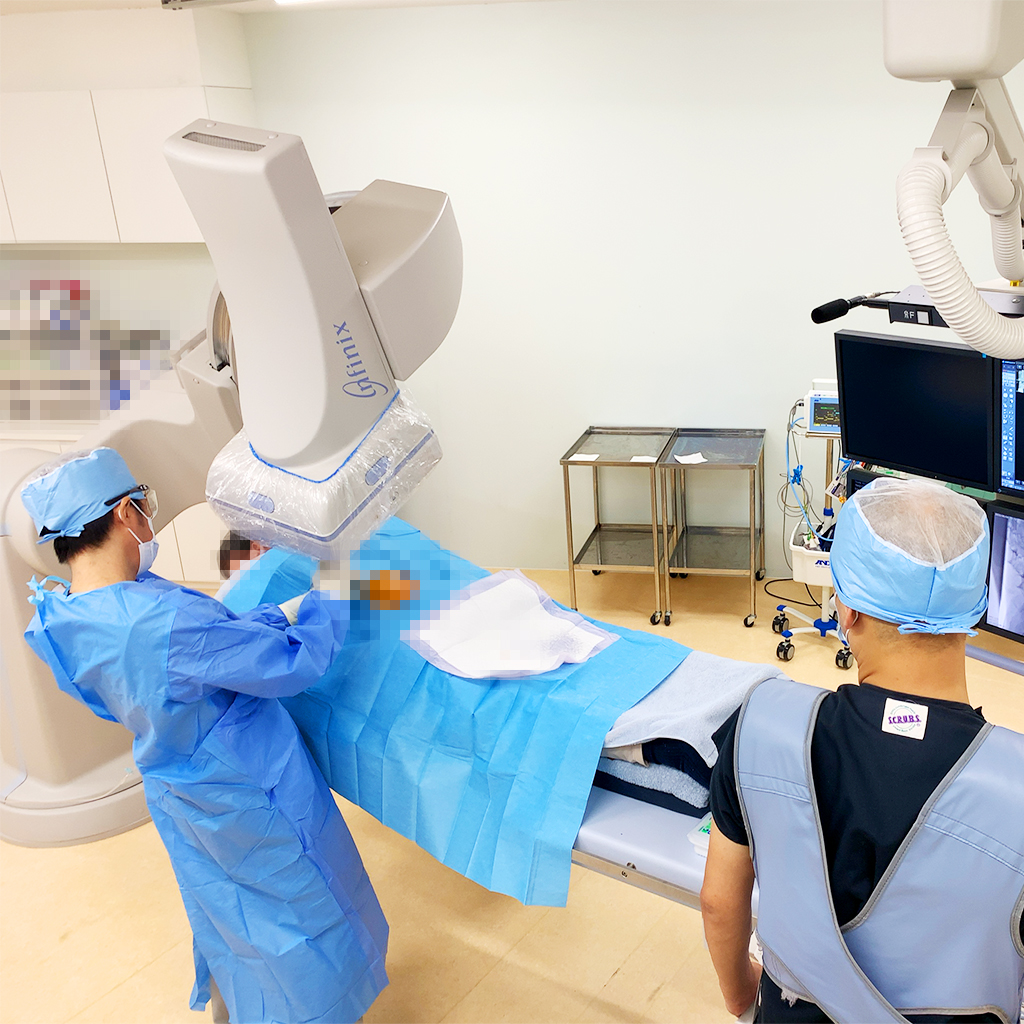 X-ray images are taken again in order to insert the needle into the discs.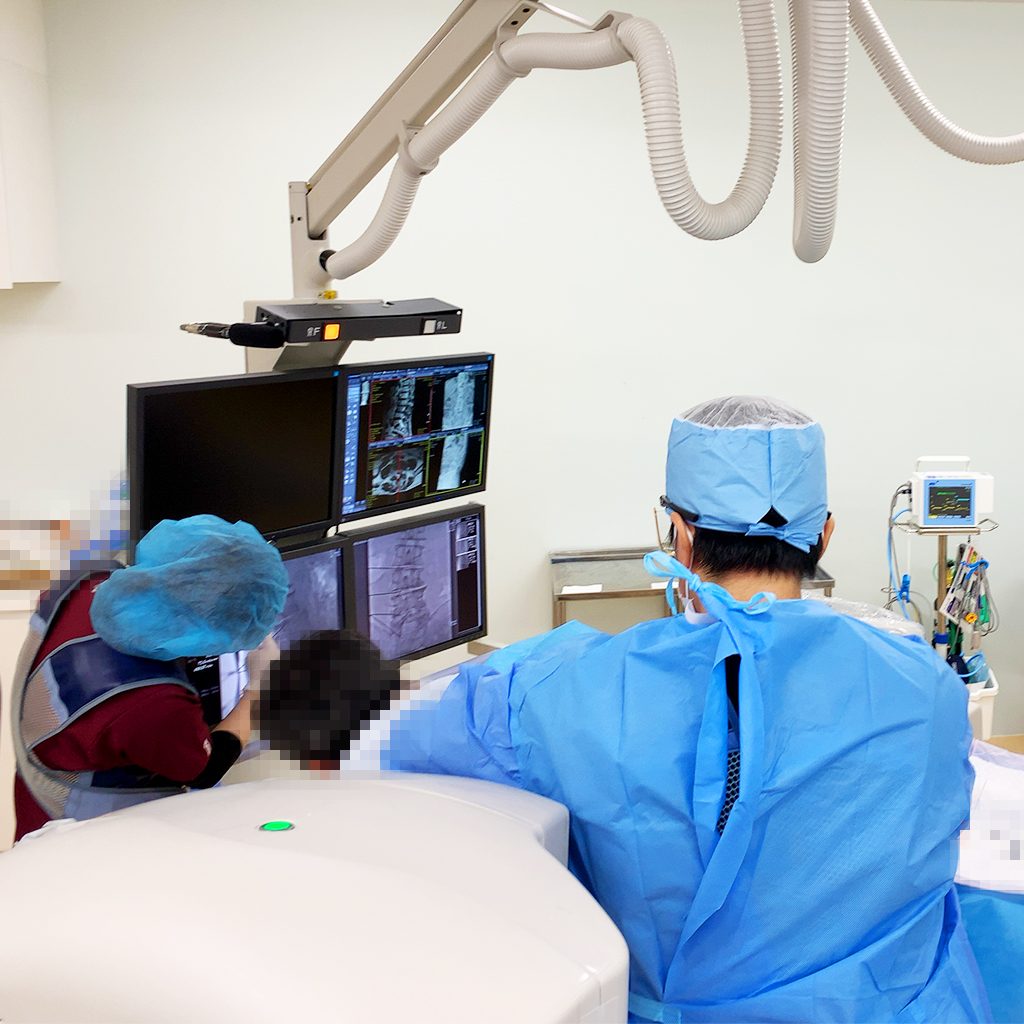 After the needle is inserted into the discs, examination begins
This is a video of the disc examination. Discseel Procedure (DST) is performed right after it. The treatment was conducted by Vice Director Ishida, and it took 18 minutes to complete.
A Message from the Clinic`s Director
Soon it will be six years since we opened our clinic in Shin-Osaka. Before that, I have spent about five years treating back pain at the Seiran Hospital in Nara Prefecture. Looking back, it has been 10 years in the blink of an eye. Life is unexpectedly short, and we only have one life. We are dedicated to providing medical care that allows patients suffering from back pain and nerve pain can enjoy life as much as possible. We have maintained an annual treatment count of 1,000 outpatient cases of back pain, which I believe is the highest in Japan. I will continue to do my best in my sixth year at the clinic, and I thank you for your continued support.
About the Author
Clinic Director Dr. Yasuyuki Nonaka
NLC Nonaka Lumbago Clinic offers medical treatment with a combined focus on the spinal conditions that cause low back pain. By introducing advanced treatments from all over the world, we are able to expand the treatment options for patients suffering from back and other spinal diseases, and propose treatment solutions tailored to their symptoms and conditions. Staying focused on diseases such as disc degeneration and disc herniation that cause spinal canal stenosis and back pain, we provide treatments that are less burdensome for elderly patients, for patients considering reoperation, and those seeking to return to society in a short period of time.
Achievement:5,034 Cases
2018.Jun. - 2023.Aug.
---