Patient's Information
70's, Male
Conditions & Symptoms
Patient's Condition
It began six years ago when he experienced lower back pain while training at a sports gym. He has become increasingly aware of lower back pain since then. Recently, he has been unable to exercise due to lower back pain that appears even when walking, which led to his visit to our clinic.
Examination and Test Results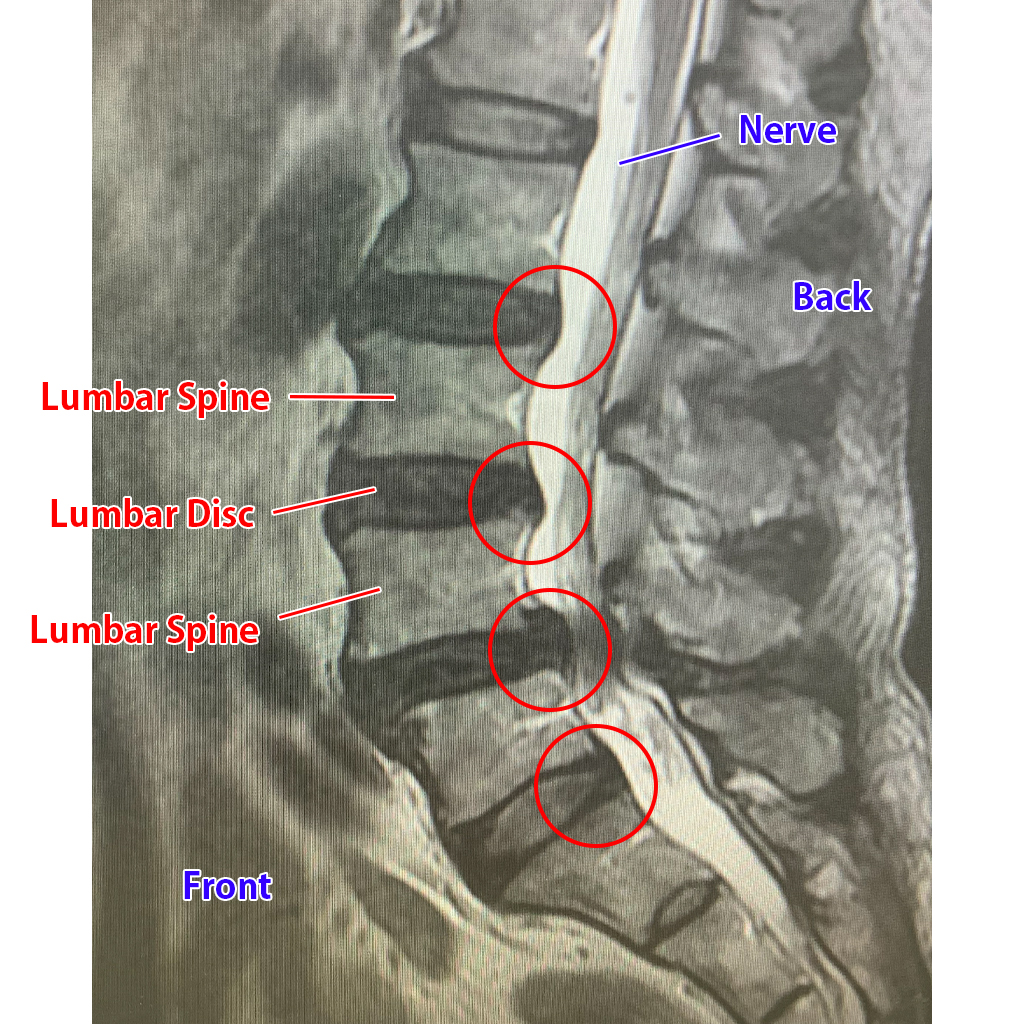 The MRI test of the lower back revealed deformations in the intervertebral discs from the second lumbar vertebra to the first sacral bone, and there is lumbar misalignment. This led to the diagnoses of Intervertebral Disc Hernia, Lumbar Spondylolisthesis, and the concomitant condition of Spinal Canal Stenosis, which narrows the nerve pathway.
Treatment Details
Discseel Procedure (DST)
We performed examinations and treatments for damaged intervertebral discs at four locations (L2/L3, L3/L4, L4/L5, L5/S1) to improve lower back pain.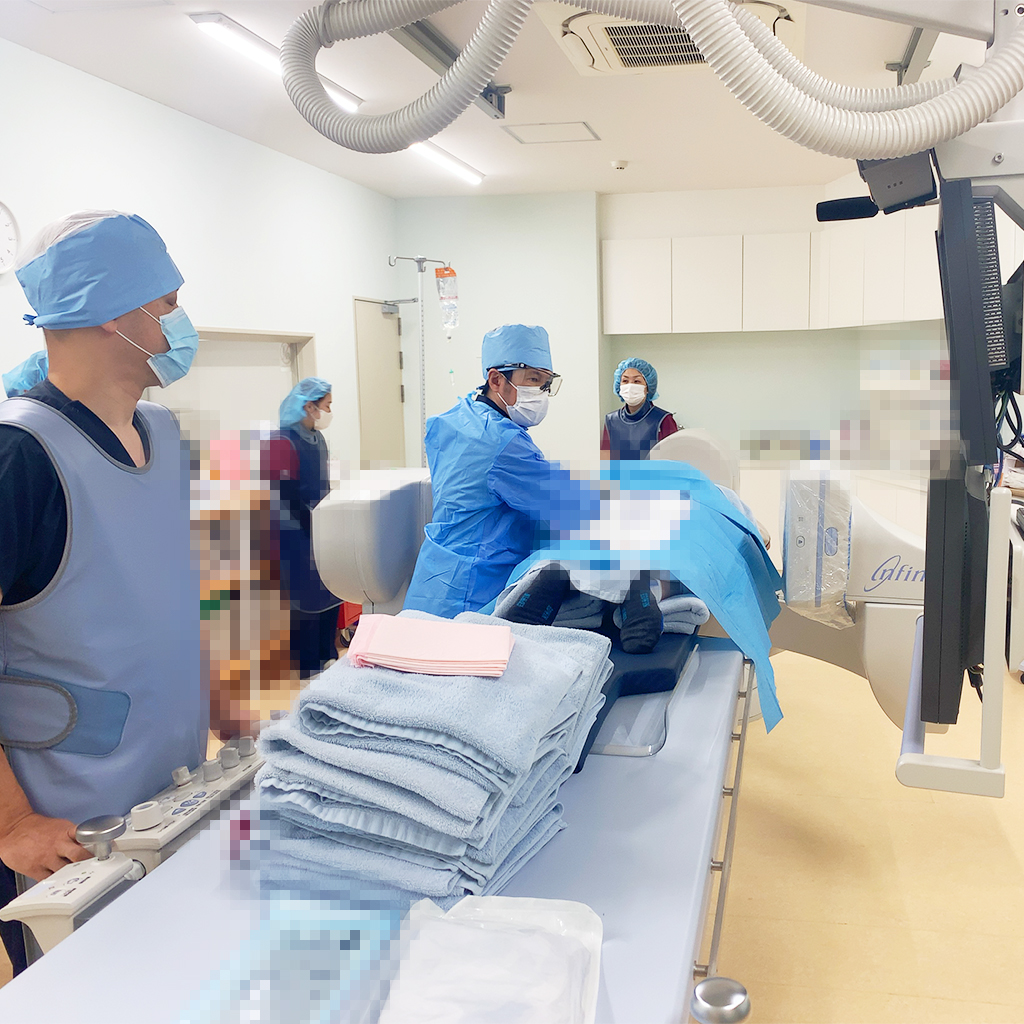 The treatment was completed only under local anesthesia without sedation, allowing the patient to observe the treatment process.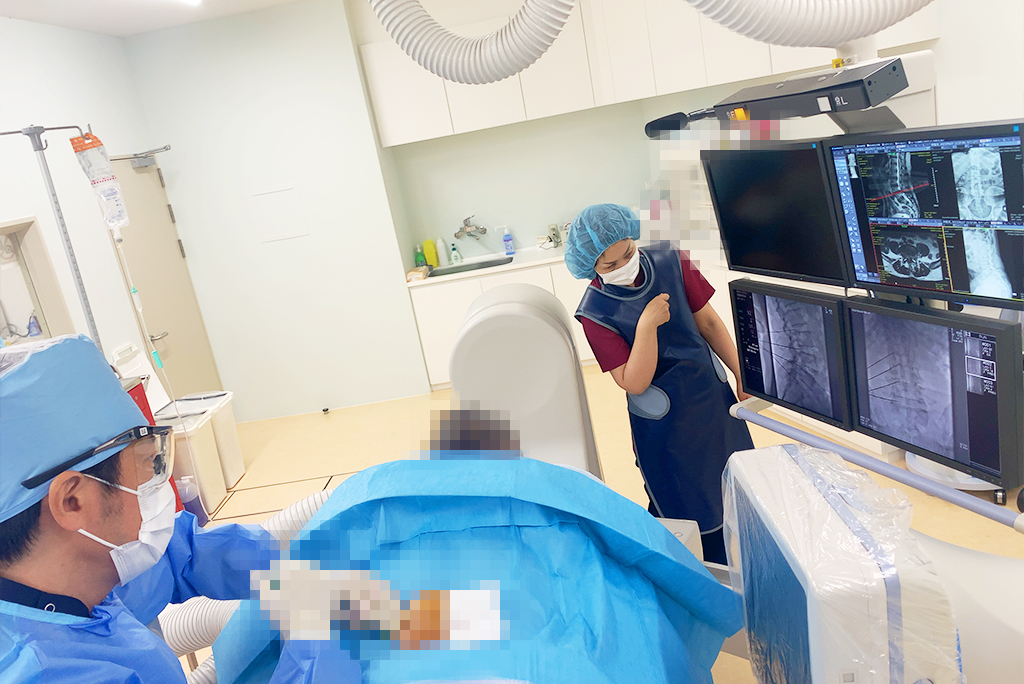 Due to the deformations in the bones, we used a rigid PTC needle to approach the intervertebral discs.
On the video taken during the examination of the intervertebral discs the damaged area is clearly visible. Discseel Procedure (DST) was performed at the same locations. The treatment took 16 minutes, and the patient experienced mild discomfort during the procedure.
A word from the Clinic's Director
The Yodogawa Fireworks, probably be the biggest fireworks display in Kansa region, will be held tomorrow, August 5th in Osaka. Traffic restrictions will be in place from 5:00 p.m. on the roads around our clinic, so we advised patients coming to the clinic by car to be aware of these restrictions in advance. Tomorrow is expected to be a sunny day and Osaka will be more lively. I hope to be able to watch the festival with my family after work.
About the Author
Clinic Director Dr. Yasuyuki Nonaka
NLC Nonaka Lumbago Clinic offers medical treatment with a combined focus on the spinal conditions that cause low back pain. By introducing advanced treatments from all over the world, we are able to expand the treatment options for patients suffering from back and other spinal diseases, and propose treatment solutions tailored to their symptoms and conditions. Staying focused on diseases such as disc degeneration and disc herniation that cause spinal canal stenosis and back pain, we provide treatments that are less burdensome for elderly patients, for patients considering reoperation, and those seeking to return to society in a short period of time.
Achievement:5,223 Cases
Jun.2018 - Oct.2023
---