Patient's Information
70 years old, male
Conditions & Symptoms
Patient's Condition
The patient originally had a job that placed a strain on his lower back. He had experienced recurring lower back pain, but he had recovered quickly each time. About two months ago, when he was lifting heavy objects, he developed different lower back pain and nerve pain in his lower limbs that did not improve. He came to our clinic based on a referral from a friend.
Examination & Test Results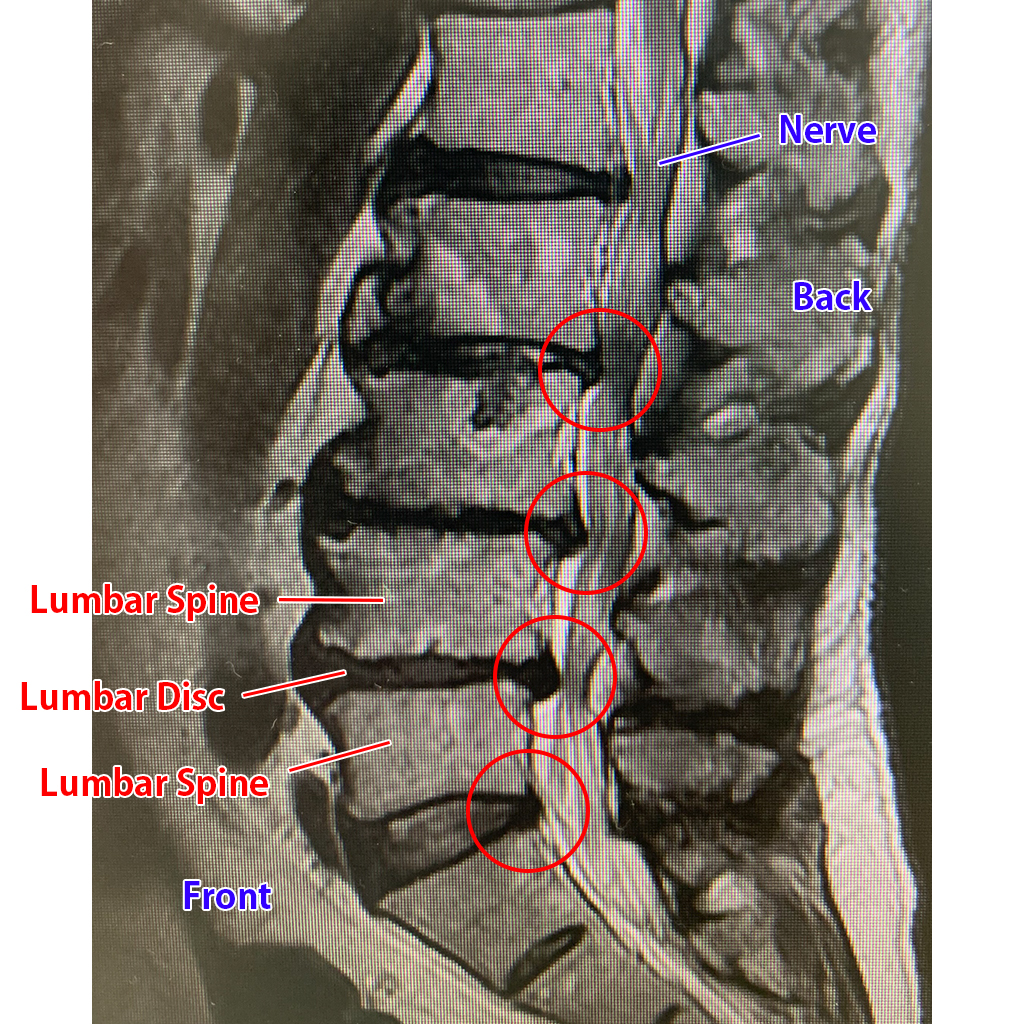 An MRI examination of the lower back revealed that four intervertebral discs were compressed by more than 50%, which is believed to be the cause of the nerve symptoms in the lower limbs.
Treatment Details
DST Method (Disc Seal Treatment)
To improve the damage and inflammation of the intervertebral discs, we performed DST (Disc Seal Treatment) on four intervertebral discs (L2/L3, L3/L4, L4/L5, L5/S1).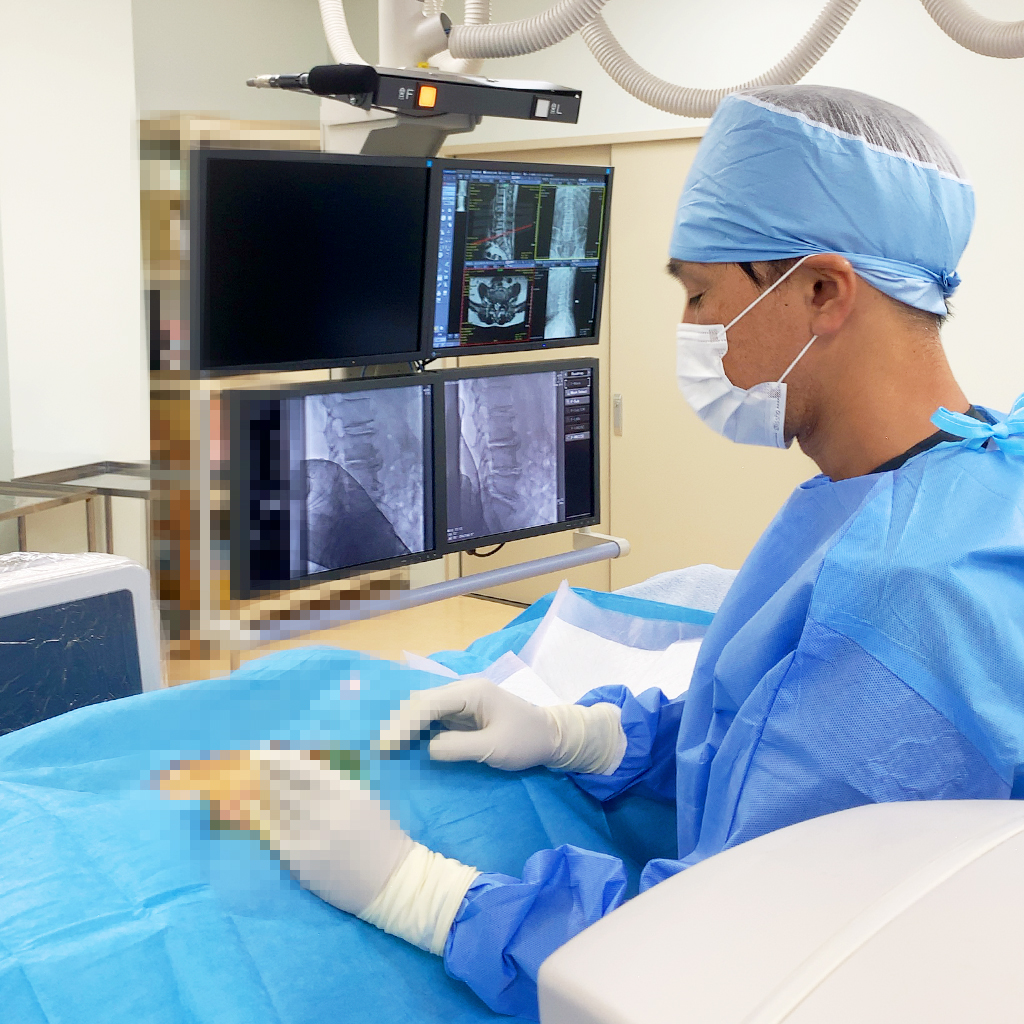 For this procedure, sedatives were used, and the patient was lying down to begin the treatment. It took approximately 20 seconds for the patient to fall asleep completely.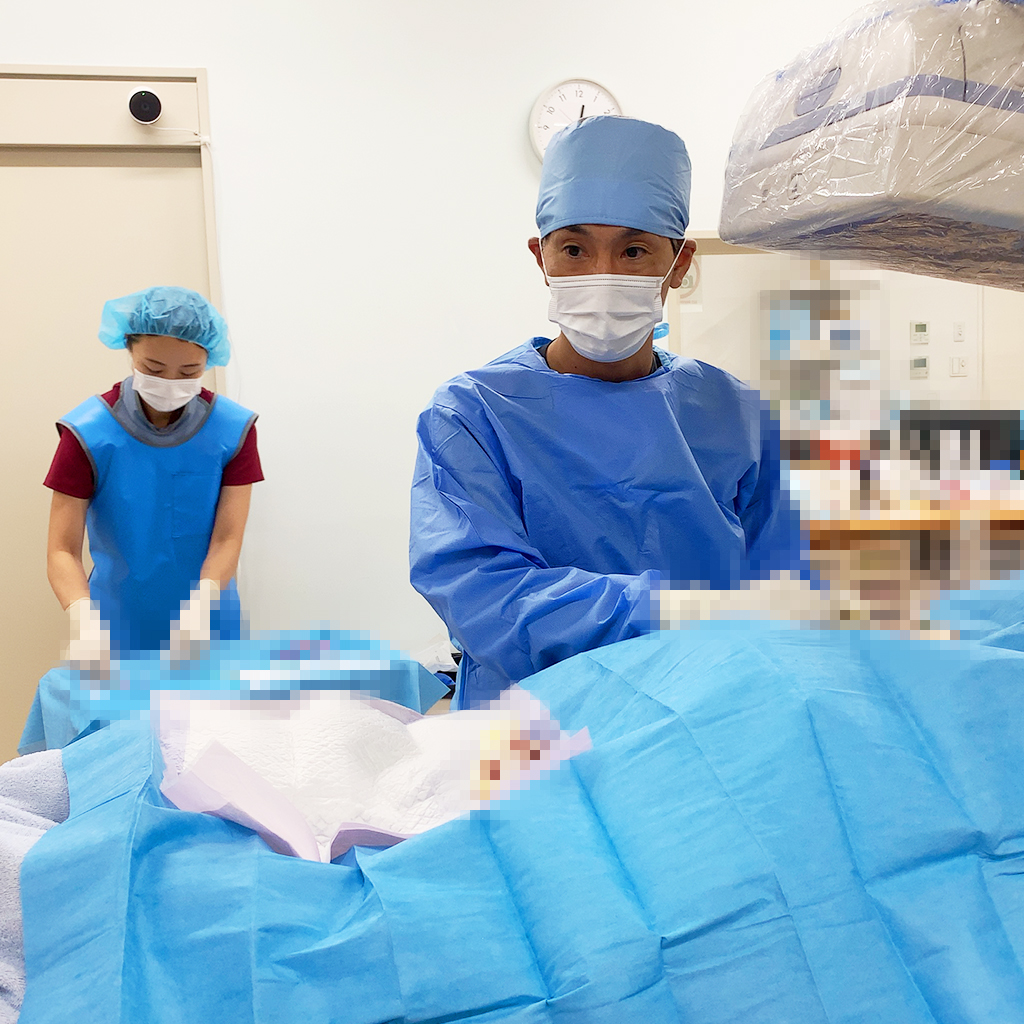 We inserted a treatment tube (in this case, an NST needle) to the intervertebral discs while adding local anesthesia.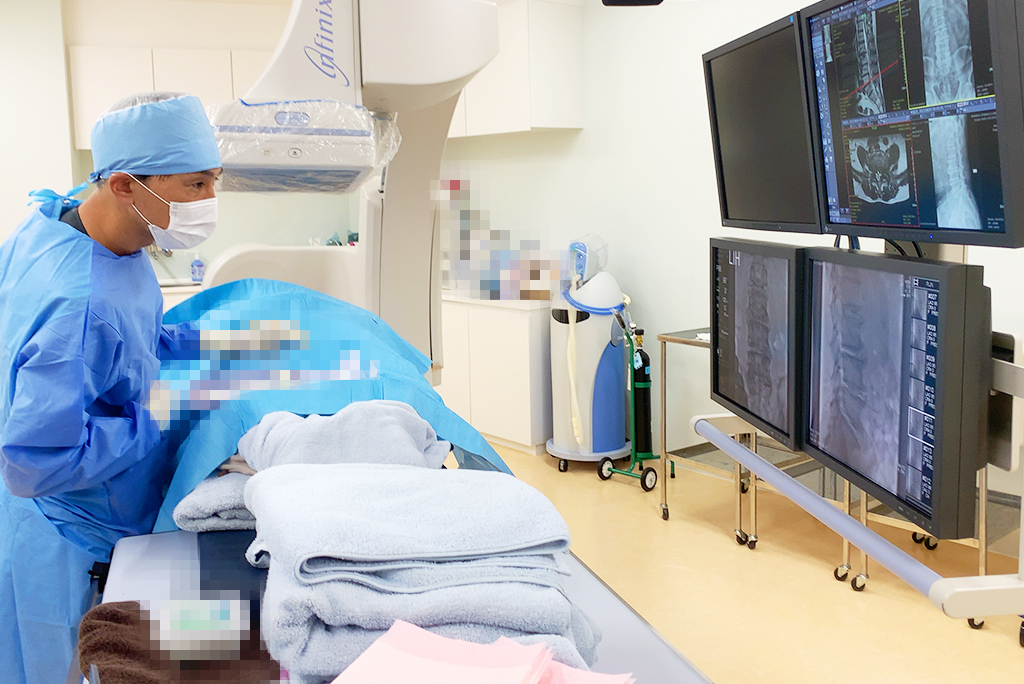 We are examining the condition of the intervertebral discs and continuing the DST (Disc Seal Treatment). The treatment took 19 minutes. The patient woke up about 5 minutes after the treatment ended.
A Word from the Clinic's Director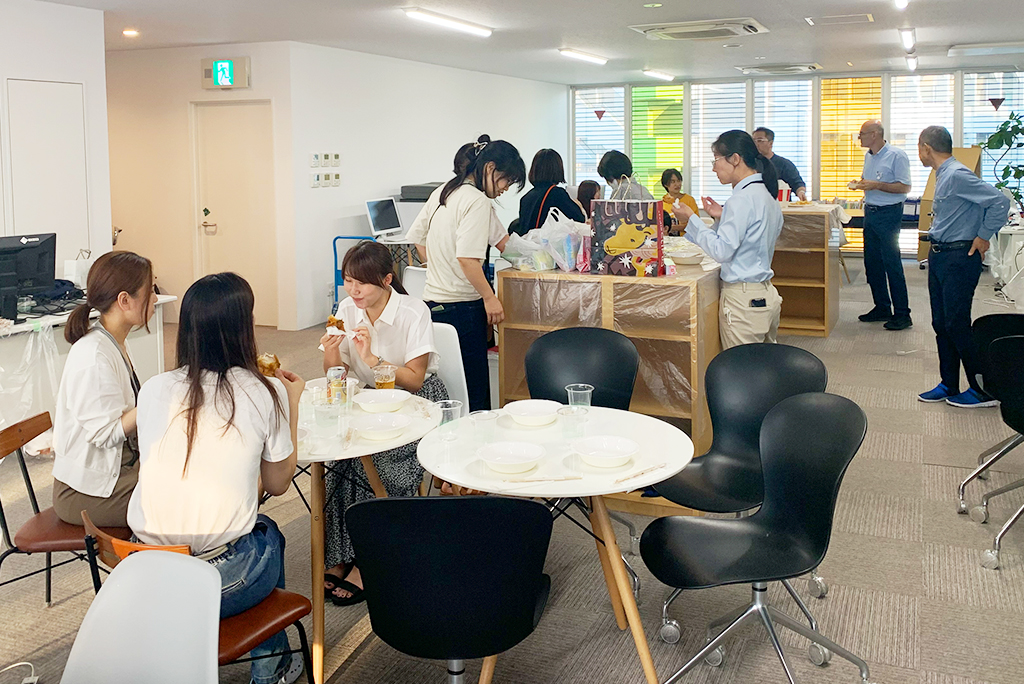 Due to the influence of COVID-19, we haven't been able to hold social gatherings or events with the staff for a long time. However, the other day, after three years, we held a social gathering on the 8th floor of the clinic (our clinic is from the 3rd floor to the 8th floor). We were able to enjoy a pleasant time with the staff, including meals and bingo games. During the pandemic, we couldn't gather or hold social gatherings, so it felt like a new era had arrived.
On a different note, around December, a orthopedic surgeon from Indonesia may come for training at our clinic. I am thinking of studying some Indonesian for that occasion.
About the Author
Clinic Director Dr. Yasuyuki Nonaka
NLC Nonaka Lumbago Clinic offers medical treatment with a combined focus on the spinal conditions that cause low back pain. By introducing advanced treatments from all over the world, we are able to expand the treatment options for patients suffering from back and other spinal diseases, and propose treatment solutions tailored to their symptoms and conditions. Staying focused on diseases such as disc degeneration and disc herniation that cause spinal canal stenosis and back pain, we provide treatments that are less burdensome for elderly patients, for patients considering reoperation, and those seeking to return to society in a short period of time.
Achievement:5,223 Cases
Jun.2018 - Oct.2023
---