Patient's Information
Age: 70`s
Gender: Male
Conditions and Symptoms
Patient's Condition
The patient was diagnosed with spinal stenosis three years ago and underwent surgical treatment. The lower back pain and sciatica in his right leg, did not disappear after the operation and continued causing inconvenience in his daily life. The patient visited our clinic hoping he was a good candidate for our clinic's outpatient treatment.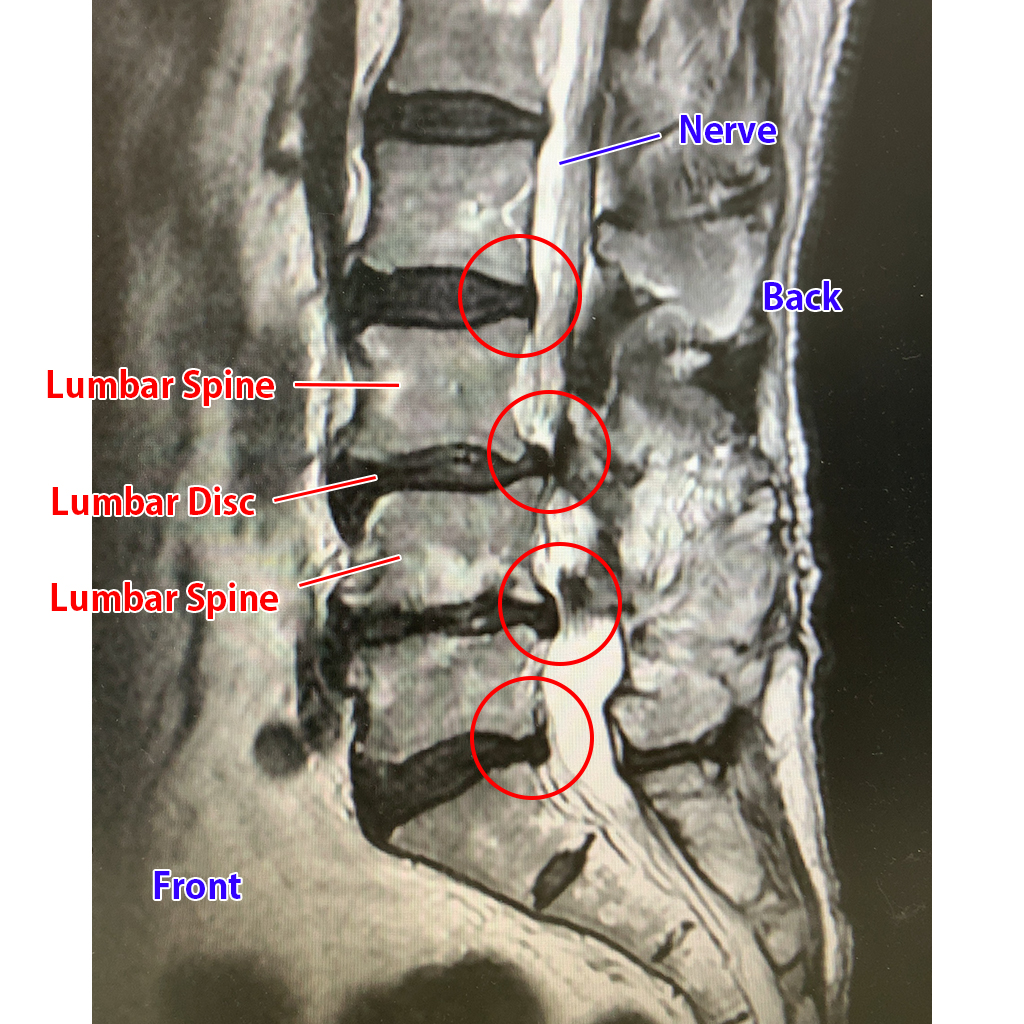 The MRI examination of the lumbar spine revealed collapsed intervertebral discs from the third lumbar vertebra L/3 to the sacrum L/1. Nerve compression was also observed, resulting in adding spinal stenosis to the diagnosis of degenerative disc disease and disc herniation.
Treatment Content
Discseel Procedure (DST)
Based on the determination that the inflammation surrounding the damaged intervertebral discs was the cause of nerve impairment, Discseel Procedure (DST) was performed on four disc levels (L2/L3, L3/L4, L4/L5, L5/S1).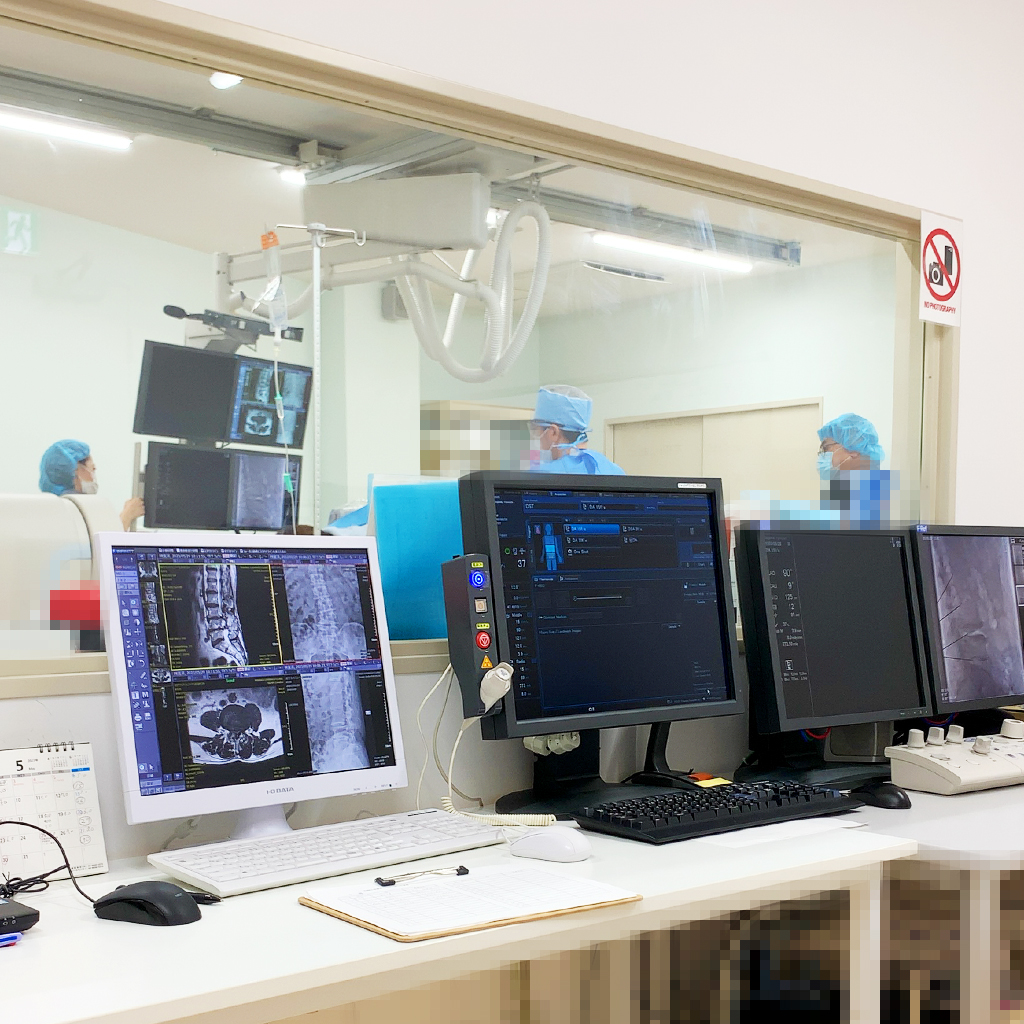 This is the operation room as seen from the observation room. The treatment process can be observed through the glass, and the patient's family can also watch procedures.
※Please note that photography during treatment is generally not allowed.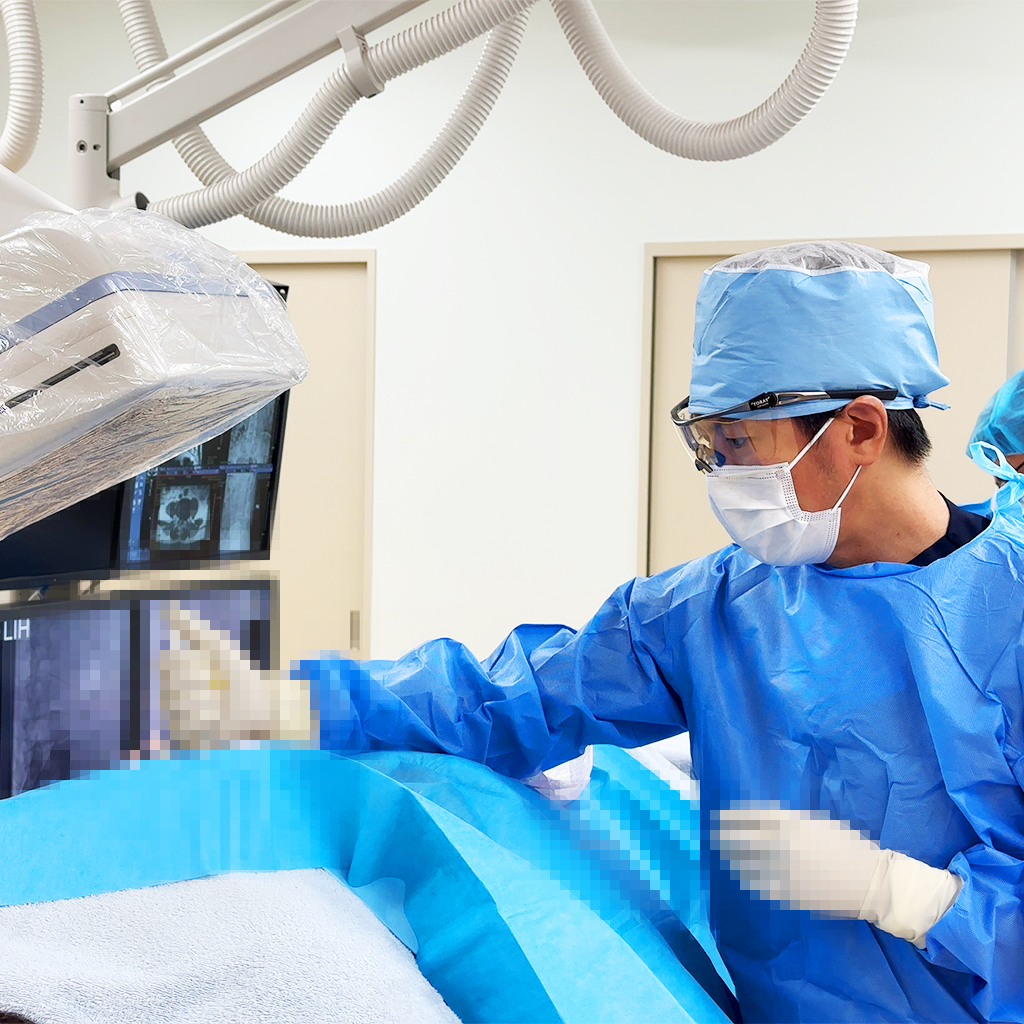 At the patient's request to observe the examination and treatment, we conducted the procedure using only local anesthesia, without the use of sedatives.
The X-ray equipment is rotating around the patient's waist. This is done to obtain a three-dimensional view of the condition of the lower back.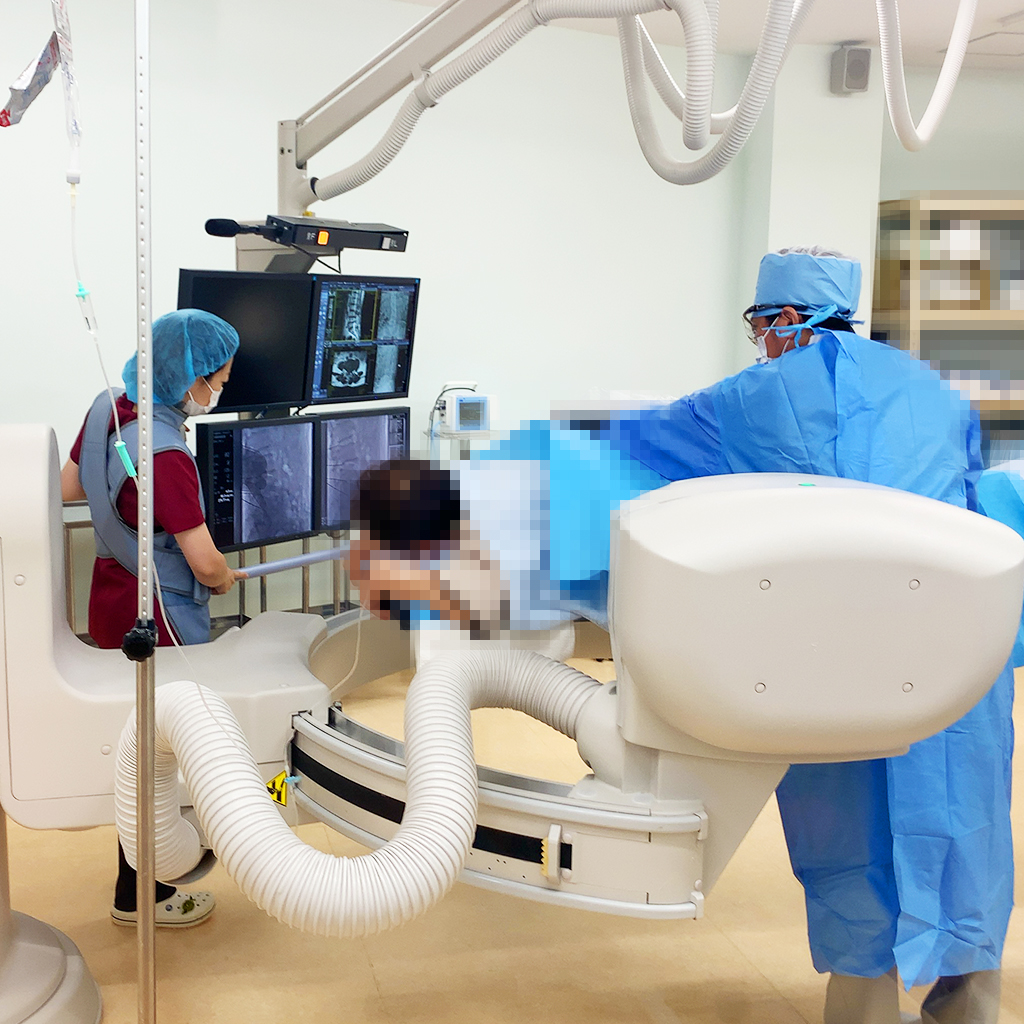 When preparations for the examination was completed, the monitor screen was set up in front of the patient.
Conducting the examination of the patient's lower back while explaining the process. The damaged area is depicted in black. Following the examination, Discseel Procedure (DST) was performed. The treatment was carried out by the clinic's Vice Director Takaki Ishida.
A Message from the Clinic`s Director
Yesterday (Sunday), I spent half a day on my knees doing yard work at home, from clearing weeds to getting rid of mosquito larvae in the gutter. (laughs)
At 2 p.m., I enjoyed watching the Hanshin Tigers versus the Yomiuri Giants on TV, and I was quite satisfied I was able to witness the Tigers' 8th consecutive win in real-time.
About the Author
Clinic Director Dr. Yasuyuki Nonaka
NLC Nonaka Lumbago Clinic offers medical treatment with a combined focus on the spinal conditions that cause low back pain. By introducing advanced treatments from all over the world, we are able to expand the treatment options for patients suffering from back and other spinal diseases, and propose treatment solutions tailored to their symptoms and conditions. Staying focused on diseases such as disc degeneration and disc herniation that cause spinal canal stenosis and back pain, we provide treatments that are less burdensome for elderly patients, for patients considering reoperation, and those seeking to return to society in a short period of time.
Achievement:5,034 Cases
2018.Jun. - 2023.Aug.
---