Patient's Information
Age: 60s
Gender: Male
Conditions and Symptoms
Patient's Condition
The patient has been aware of back pain since young age. At that time, the pain was not so severe, but it became worse with age, and recently, even just walking started causing him back pain, making it impossible for him to do his daily activities or climb mountains as a hobby. He tried supporting his back with a lumbar belt but since there was no improvement, he came to our clinic.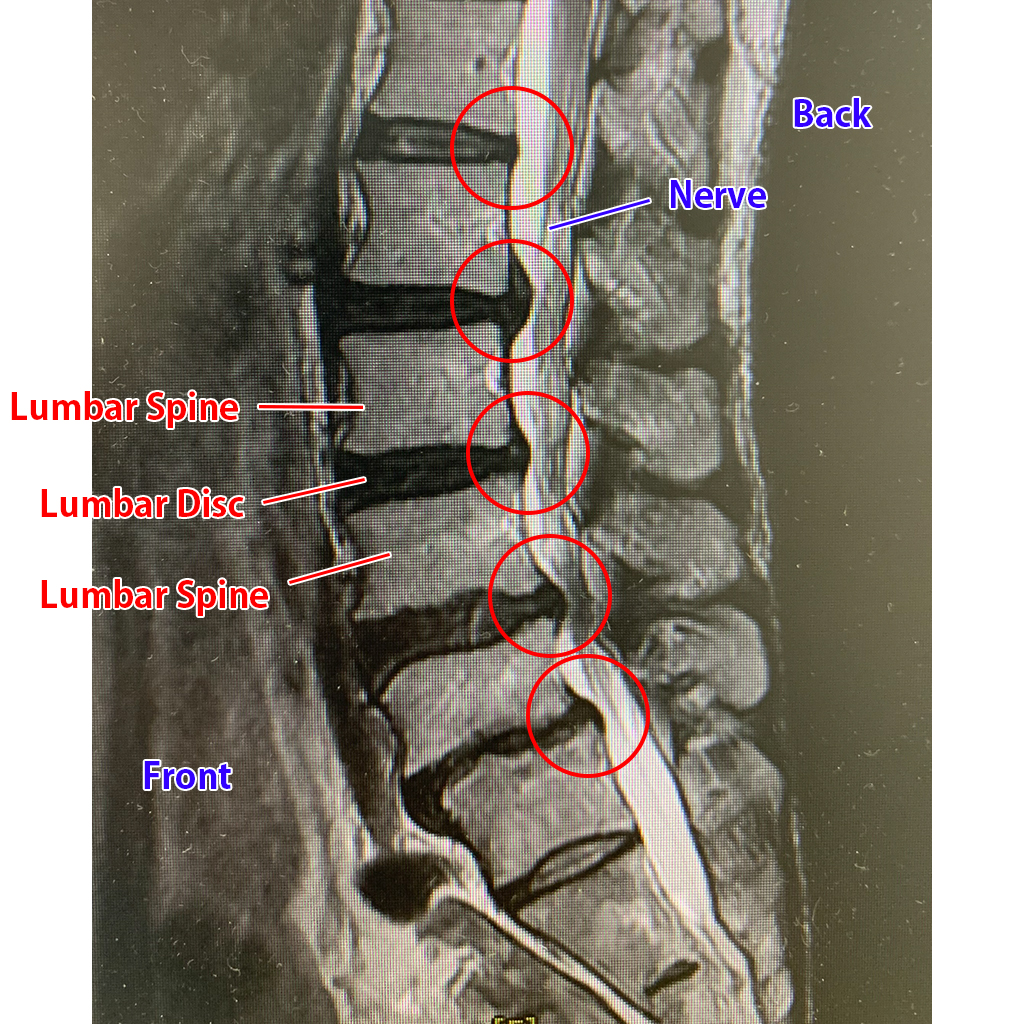 The MRI examination of the lumbar region revealed multiple collapsed and deformed intervertebral discs. This condition, known as degenerative disc disease or lumbar disc herniation, is usually causing the back pain.
Treatment Content
Discseel Procedure (DST)
Examination followed by Discseel Procedure (DST) were performed on five damaged intervertebral discs (L1/L2, L2/L3, L3/L4, L4/L5, L5/S1).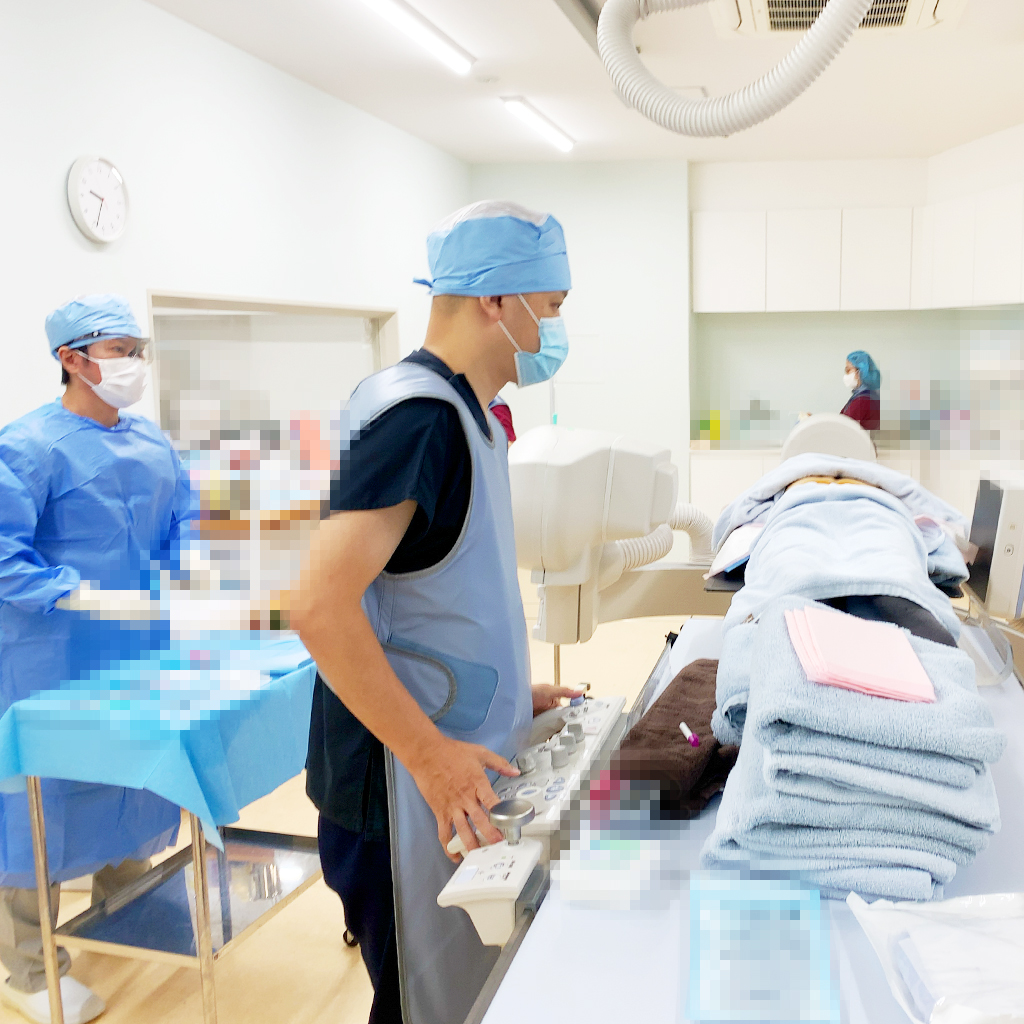 Before the treatment, we used a fluoroscopy X-ray machine to check for any deformities in the lumbar region.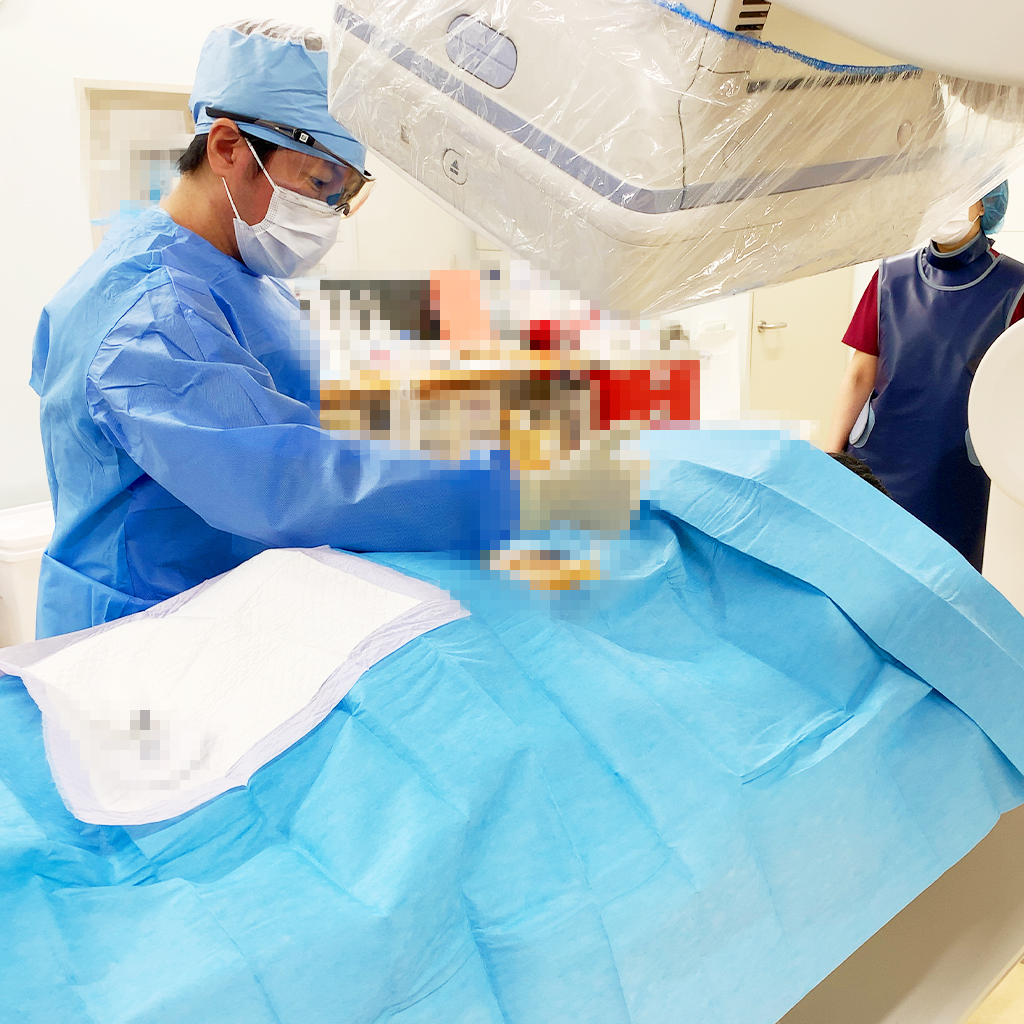 There were no significant deformities, so we proceeded with administering local anesthesia to the patient's back as planned.
This is the examination of the intervertebral discs. By identifying the damaged areas through the examination, we were able to perform the treatment. The treatment took approximately 18 minutes. It was completed by clinic's Vice Director Dr. Ishida.
A Message from the Clinic`s Director
Yesterday, we treated a patient who decided to come to our clinic because three of his friends experienced improvement after undergoing intervertebral disc treatment at our clinic. All of them were treated by the clinic's Vice Director Dr. Although the examination and treatment procedures for every patient are pretty much similar, doctors being humans, always feel a slight sense of tension.
Well, yesterday the Hanshin Tigers suffered a painful come-from-behind loss to Orix... We hope they will do well today against the SoftBank Hawks.
About the Author
Clinic Director Dr. Yasuyuki Nonaka
NLC Nonaka Lumbago Clinic offers medical treatment with a combined focus on the spinal conditions that cause low back pain. By introducing advanced treatments from all over the world, we are able to expand the treatment options for patients suffering from back and other spinal diseases, and propose treatment solutions tailored to their symptoms and conditions. Staying focused on diseases such as disc degeneration and disc herniation that cause spinal canal stenosis and back pain, we provide treatments that are less burdensome for elderly patients, for patients considering reoperation, and those seeking to return to society in a short period of time.
Achievement:5,034 Cases
2018.Jun. - 2023.Aug.
---