Patient's Information
Age: 70s
Gender: Male
Conditions and Symptoms
Patient's Condition
About four years ago, the patient started experiencing numbness in both legs. At first, the numbness was mild and did not interfere with his daily activities. However, about two years ago, it began to worsen, and recently, the numbness has caused him to fall more frequently, making it difficult to walk for extended periods.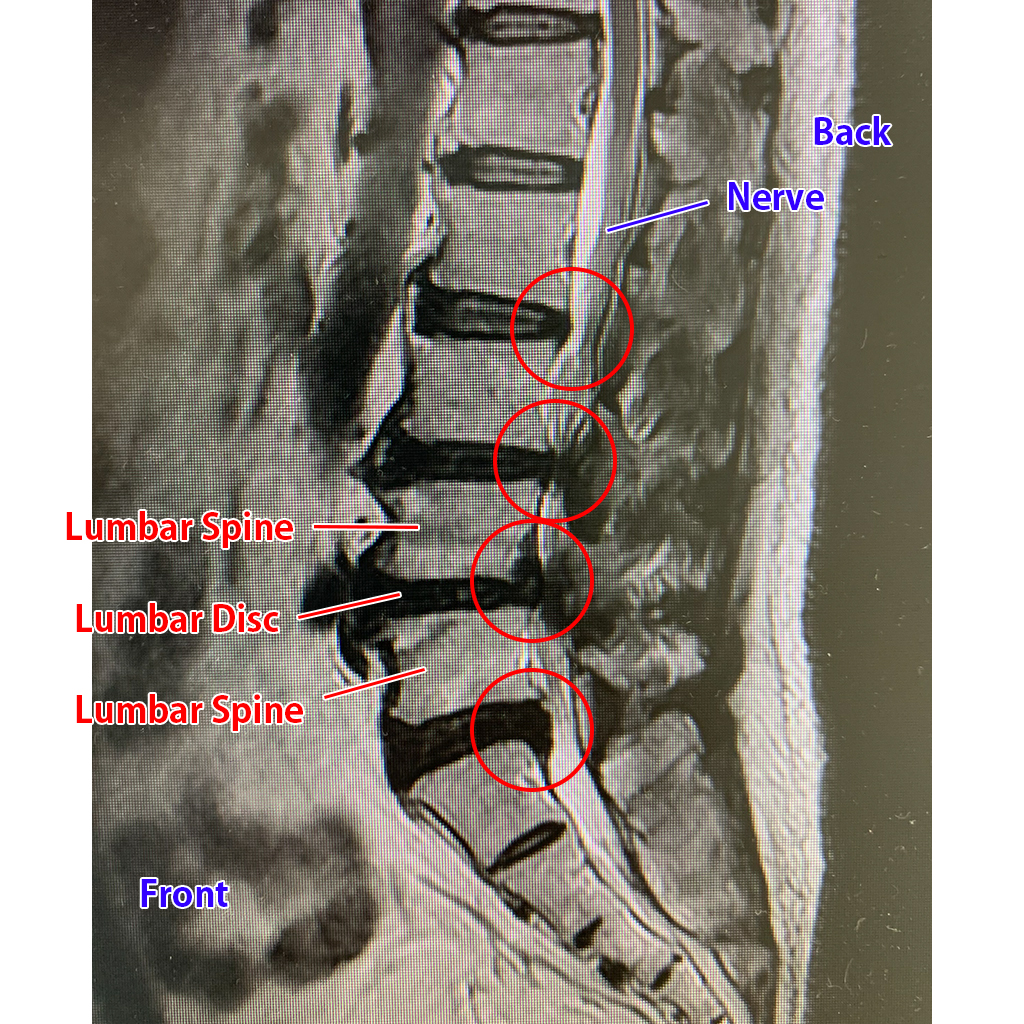 The MRI scan of the lower back shows that several intervertebral discs supporting the lumbar spine are deformed and close to collapse. This condition is referred to as disc degeneration and disc herniation. Additionally, the leg nerves are compressed, a condition known as spinal stenosis.
Treatment Content
Discseel Procedure (DST)
The treatment aimed to repair the damaged intervertebral discs at four levels (L2/L3, L3/L4, L4/L5, L5/S1) to improve inflammation to alleviate numbness.
The areas to be anesthetized are confirmed using a fluoroscopy device and local anesthesia is being administered to the patient's back.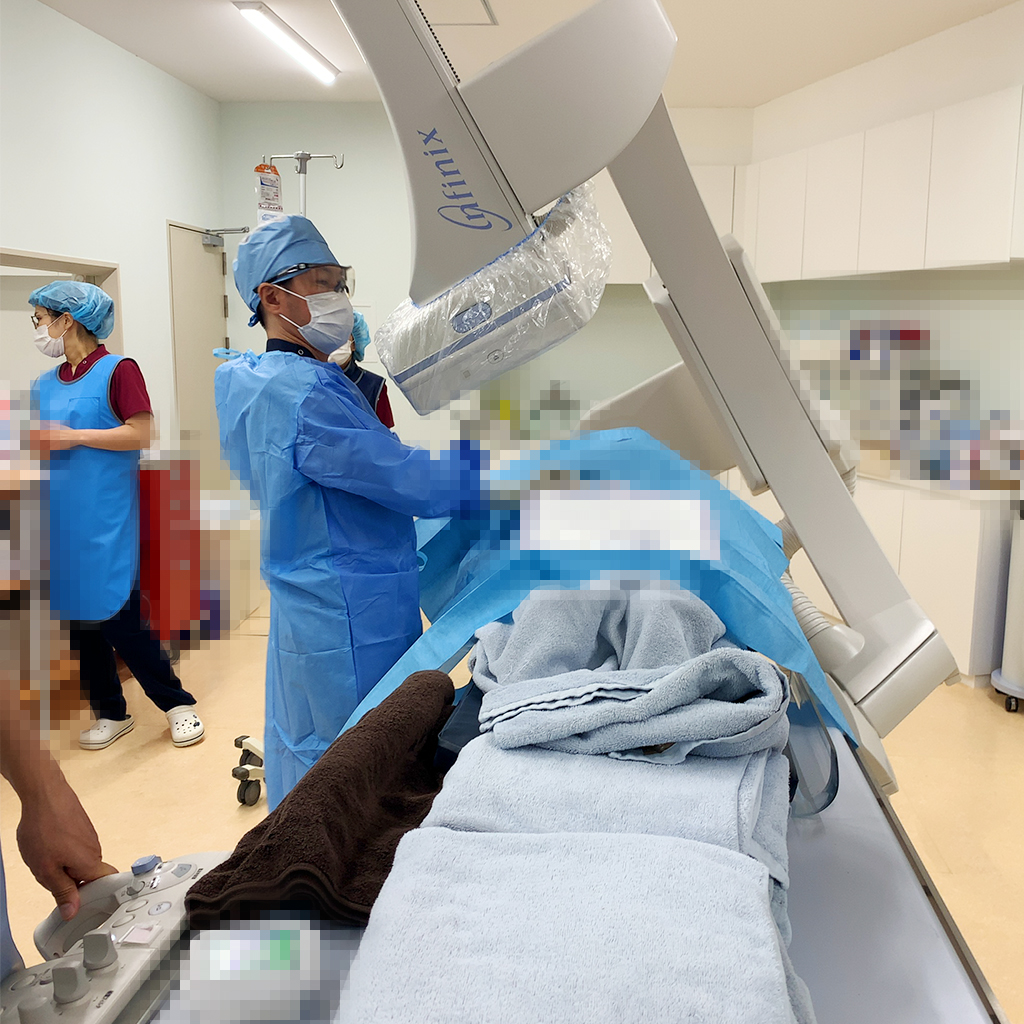 The treatment needles are being inserted one by one. Since there is not significant bone deformity, very thin puncture needles are being used. Although they are not rigid due to their thinness, the damage on the skin will be extremely small.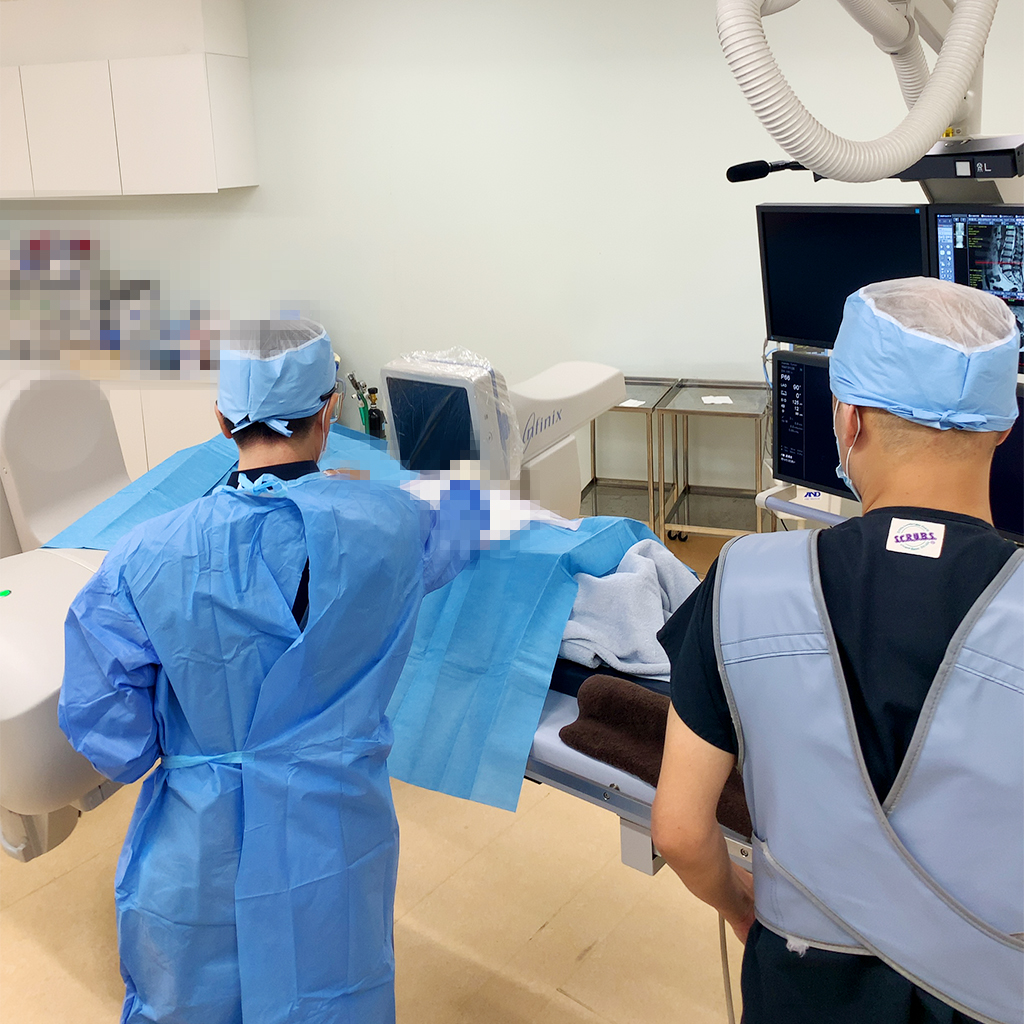 During the treatment the damaged areas in discs are being carefully examined and taken care of.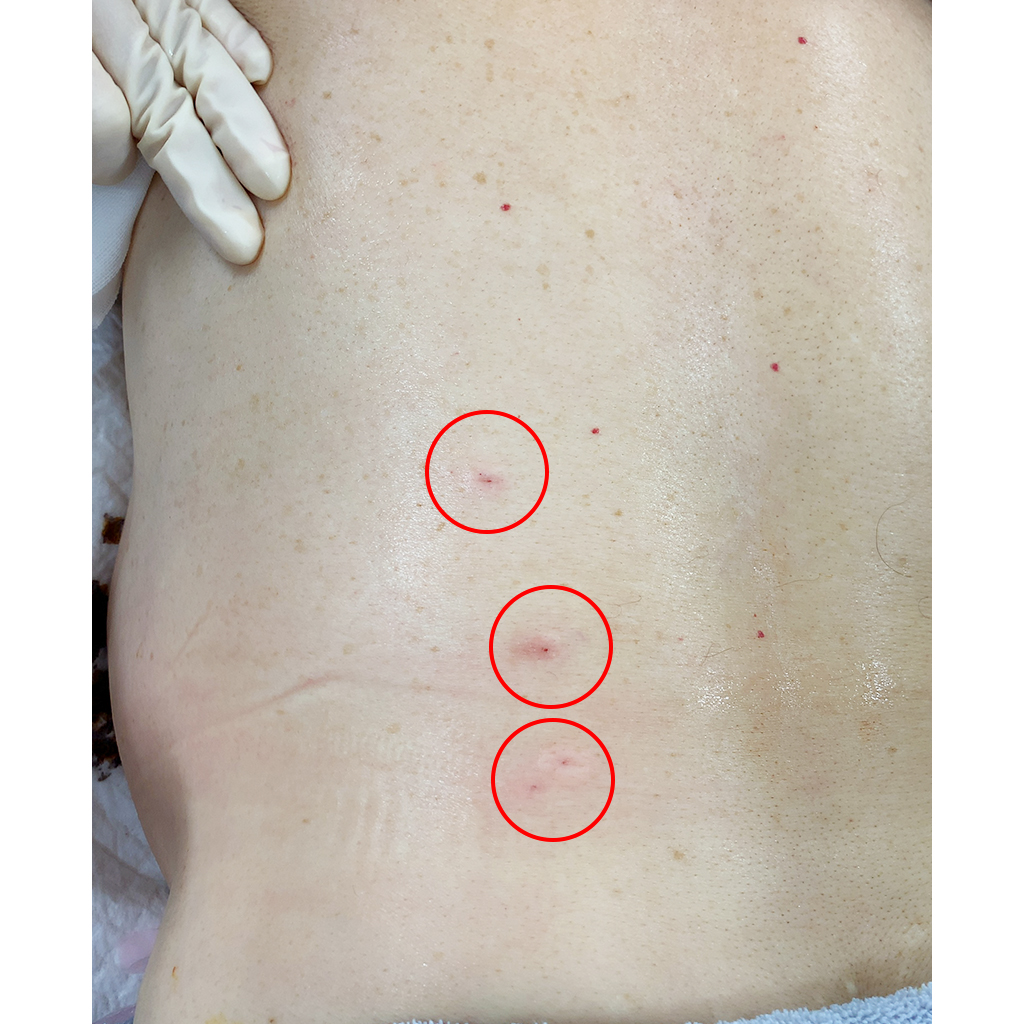 The post-treatment scars are almost invisible. The treatment duration was approximately 16 minutes.
A Message from the Clinic`s Director
Recently, there have been remarkable advancement and improvement in medical devices used in treatments, widening the range of treatment options available for patients' specific conditions. With these new devices, we can now treat areas that were previously challenging to address. Of course, the skill and expertise of the physician remain crucial, and the choice of device depends on the physician's judgment. At our clinic, we not only focus on refining our treatment techniques but also actively embrace new devices to enhance treatment safety and improve treatment results.
About the Author
Clinic Director Dr. Yasuyuki Nonaka
NLC Nonaka Lumbago Clinic offers medical treatment with a combined focus on the spinal conditions that cause low back pain. By introducing advanced treatments from all over the world, we are able to expand the treatment options for patients suffering from back and other spinal diseases, and propose treatment solutions tailored to their symptoms and conditions. Staying focused on diseases such as disc degeneration and disc herniation that cause spinal canal stenosis and back pain, we provide treatments that are less burdensome for elderly patients, for patients considering reoperation, and those seeking to return to society in a short period of time.
Achievement:5,034 Cases
2018.Jun. - 2023.Aug.
---