Patient's Information
Age: 70s
Gender: Male
Conditions and Symptoms
Patient's Condition
The patient has been aware of back pain for about four years. Around the same time, he started experiencing nerve pain and numbness in his right leg, when performing activities that placed burden on his back. Recently, the patient has reached a point where he cannot walk properly and sought medical attention at our clinic.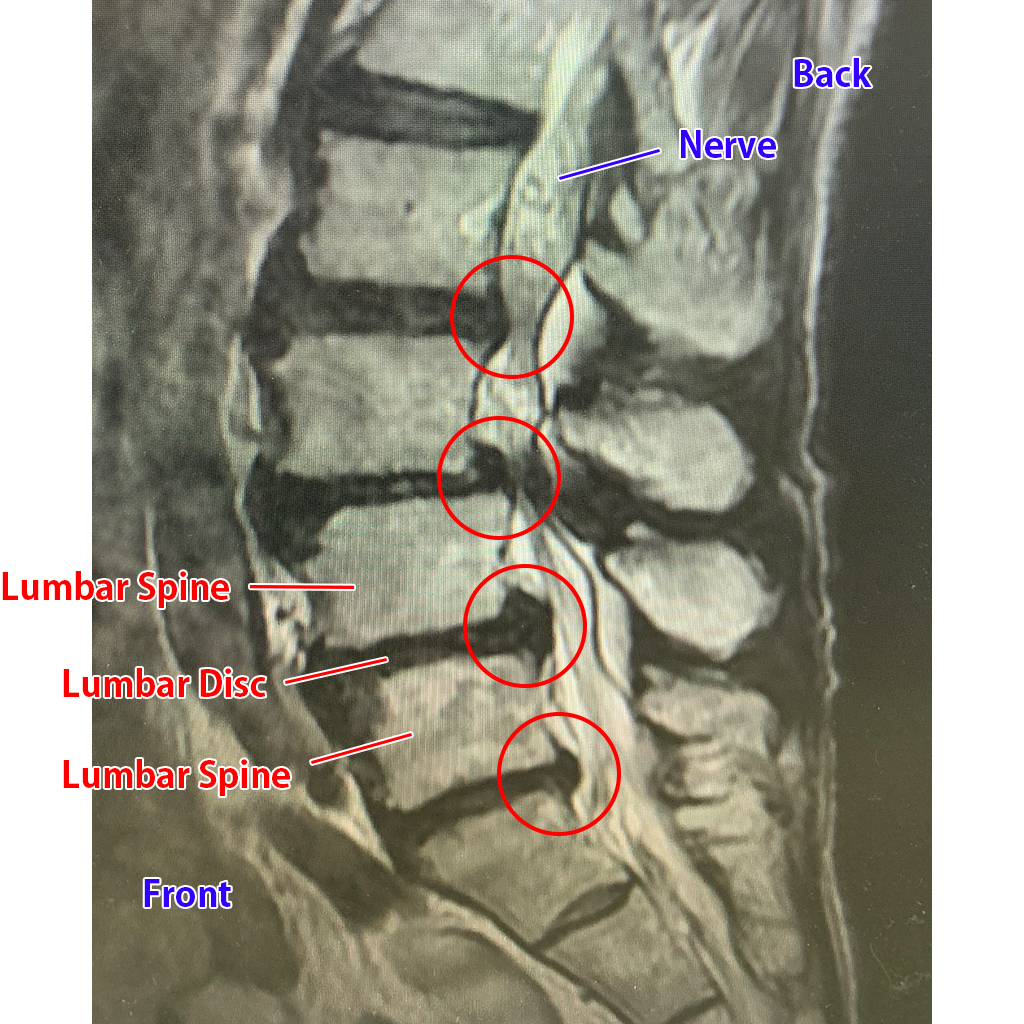 The MRI examination of the lumbar region revealed that the intervertebral discs, which provide cushioning support to the lumbar vertebrae, were partially collapsed in multiple places. Deformations were also present, and the nerves passing nearby were compressed. This condition is referred to as degenerative disc disease, lumbar disc herniation, and spinal stenosis.
Treatment Content
Discseel Procedure (DST)
Upon conducting an examination of the damaged intervertebral discs, it was confirmed that there were four affected areas (L2/L3, L3/L4, L4/L5, L5/S1), and Discseel Procedure (DST) was performed.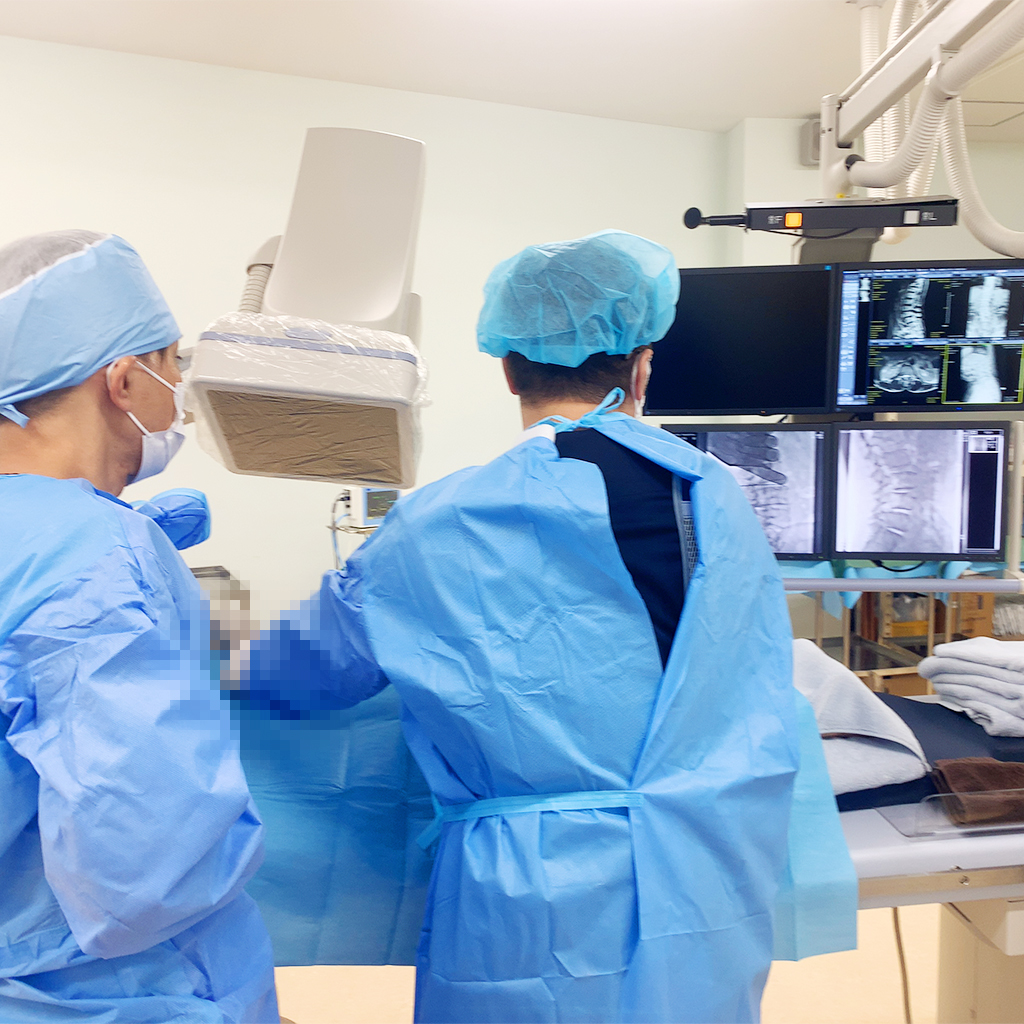 Today, I, Yasuyuki Nonaka, and Dr. Yamasaki were in charge of the treatment. The clinic's Vice Director Ishida and Dr. Sasayama are examining the patients today.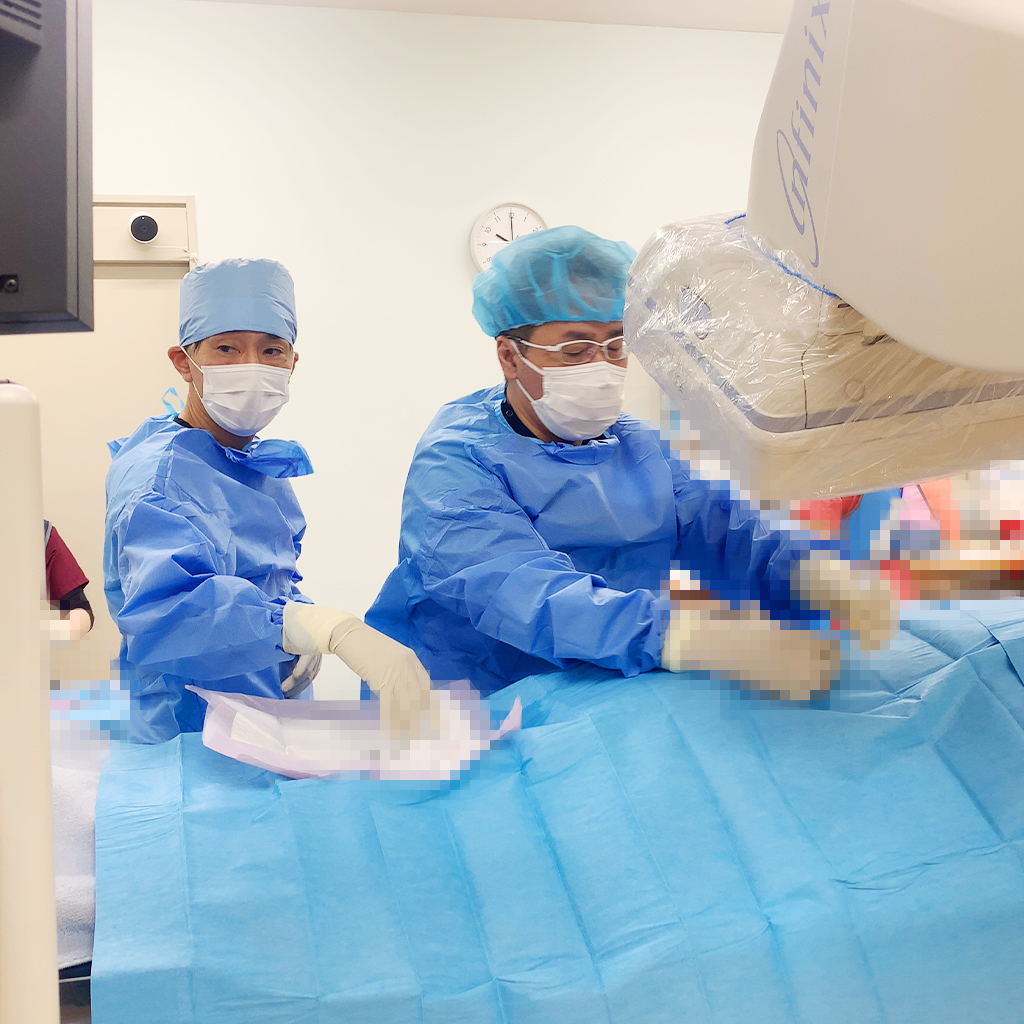 This is the moment when the treatment needles are being inserted into the intervertebral discs. No significant deformations were observed in the lumbar vertebrae, and the insertion was smooth. The patient slept throughout the procedure under sedation.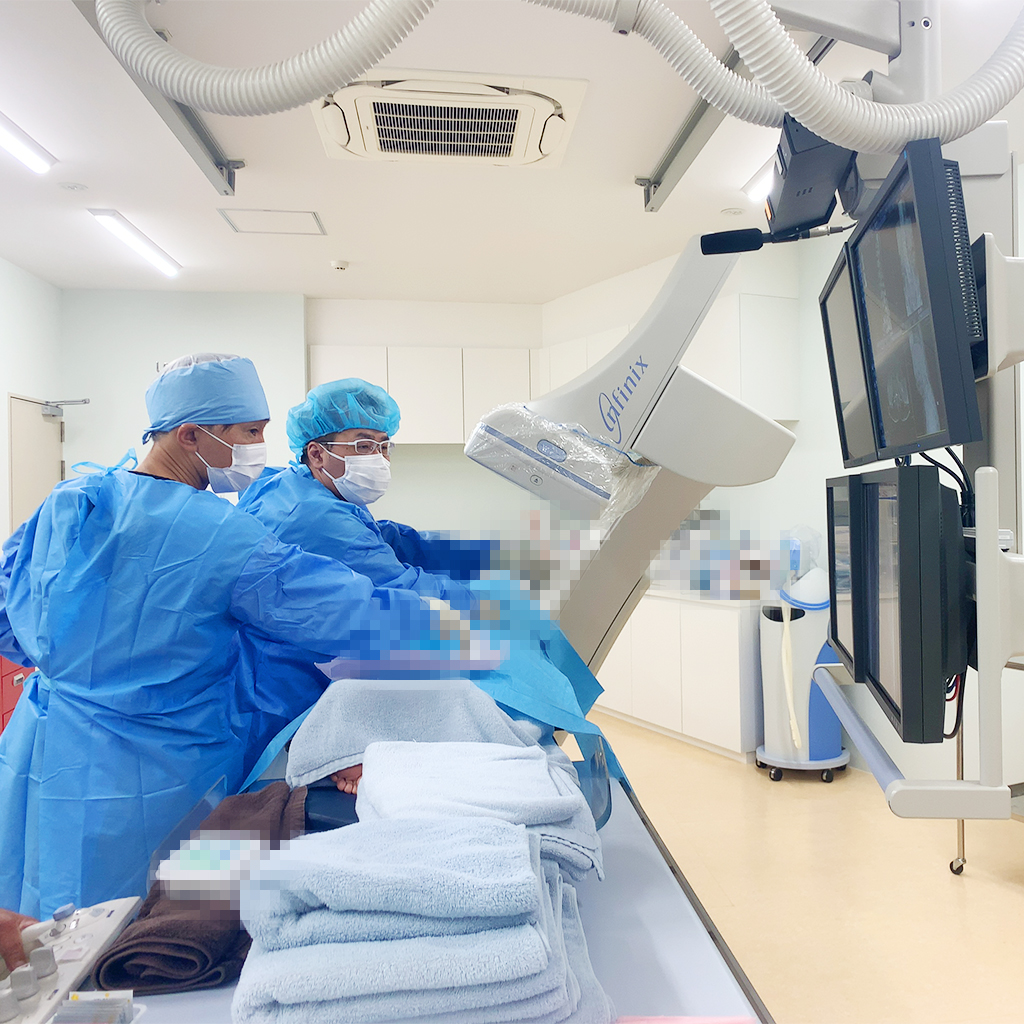 This picture shows the examination of the intervertebral discs. The damaged parts of the discs are being identified.
The damaged areas turn black when contrast agent is injected into the vertebral disc. Following this, Discseel Procedure (DST) was performed. The treatment lasted for 18 minutes.
A Message from the Clinic`s Director
The training of medical professionals, including doctors and nurses, is progressing smoothly. In North America (U.S.A.), where our clinic has treatment collaboration, the number of intervertebral disc treatment facilities is expanding. The number of such treatment facilities is also increasing in the EU region (Europe). In Japan, our hospital has an exclusive contract, and we are taking full responsibility for the education of our doctors.
Yesterday, I went to support the Hanshin Tigers at the Koshien Stadium, but unfortunately, they suffered a significant defeat against the SoftBank Hawks.
About the Author
Clinic Director Dr. Yasuyuki Nonaka
NLC Nonaka Lumbago Clinic offers medical treatment with a combined focus on the spinal conditions that cause low back pain. By introducing advanced treatments from all over the world, we are able to expand the treatment options for patients suffering from back and other spinal diseases, and propose treatment solutions tailored to their symptoms and conditions. Staying focused on diseases such as disc degeneration and disc herniation that cause spinal canal stenosis and back pain, we provide treatments that are less burdensome for elderly patients, for patients considering reoperation, and those seeking to return to society in a short period of time.
Achievement:5,034 Cases
2018.Jun. - 2023.Aug.
---