Patient's Information
Age: 60s
Gender: Male
Conditions and Symptoms
Patient's Condition
In 2001, the patient fell from a truck and injured his lower back. Since then, he had mainly experienced lower back pain. However, this year, he began to experience strong numbness and neuralgia in his right leg. The condition has been progressively worsening, and although he visited a nearby orthopedic clinic, they advised against surgery. As a result, he sought treatment at our clinic.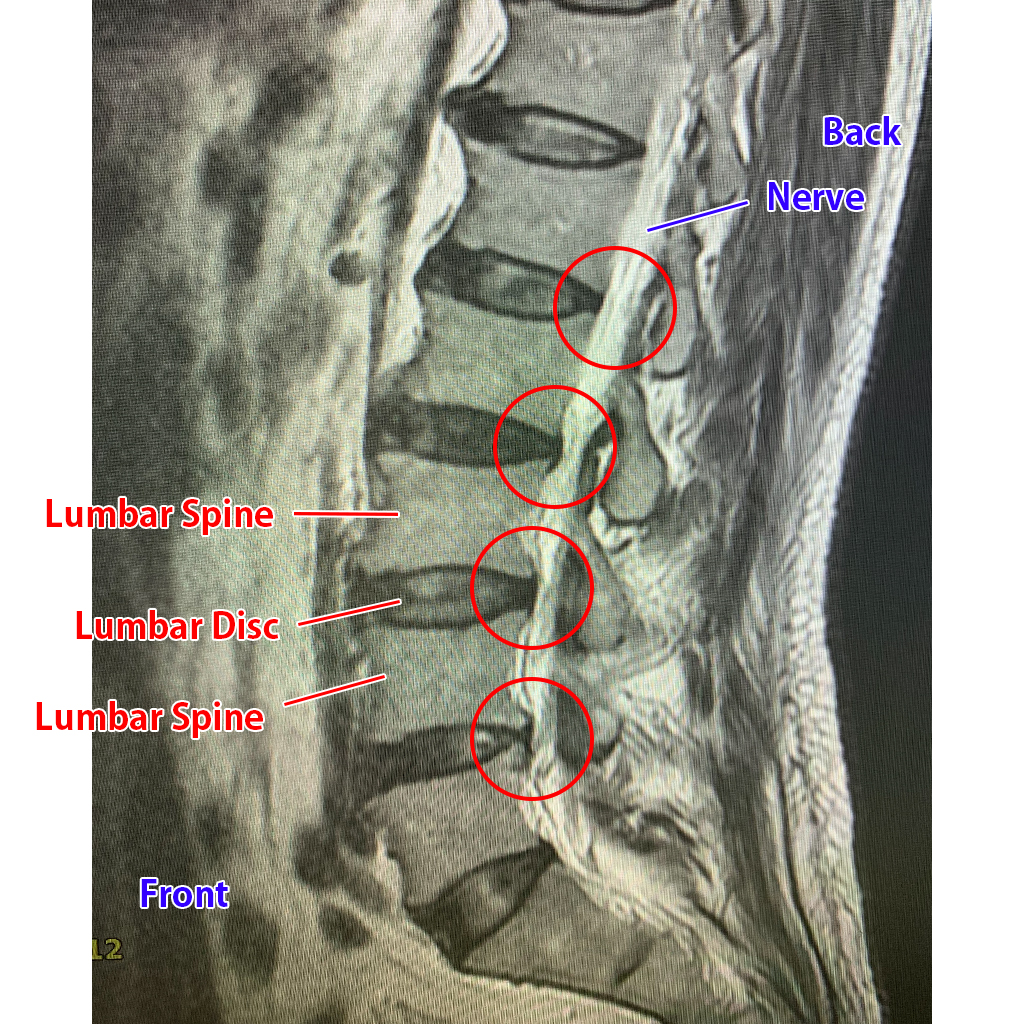 An MRI examination of the lower back revealed deformations in multiple intervertebral discs. All were diagnosed as disc herniations. Additionally, the disc between the fourth and fifth lumbar vertebrae showed reduced volume.
Treatment Content
Discseel Procedure (DST)
As the MRI scan alone cannot determine the cause of inflammation, direct contrast examination of the intervertebral discs was conducted. Treatment was performed on four intervertebral disc locations (L1/L2, L2/L3, L3/L4, L4/L5).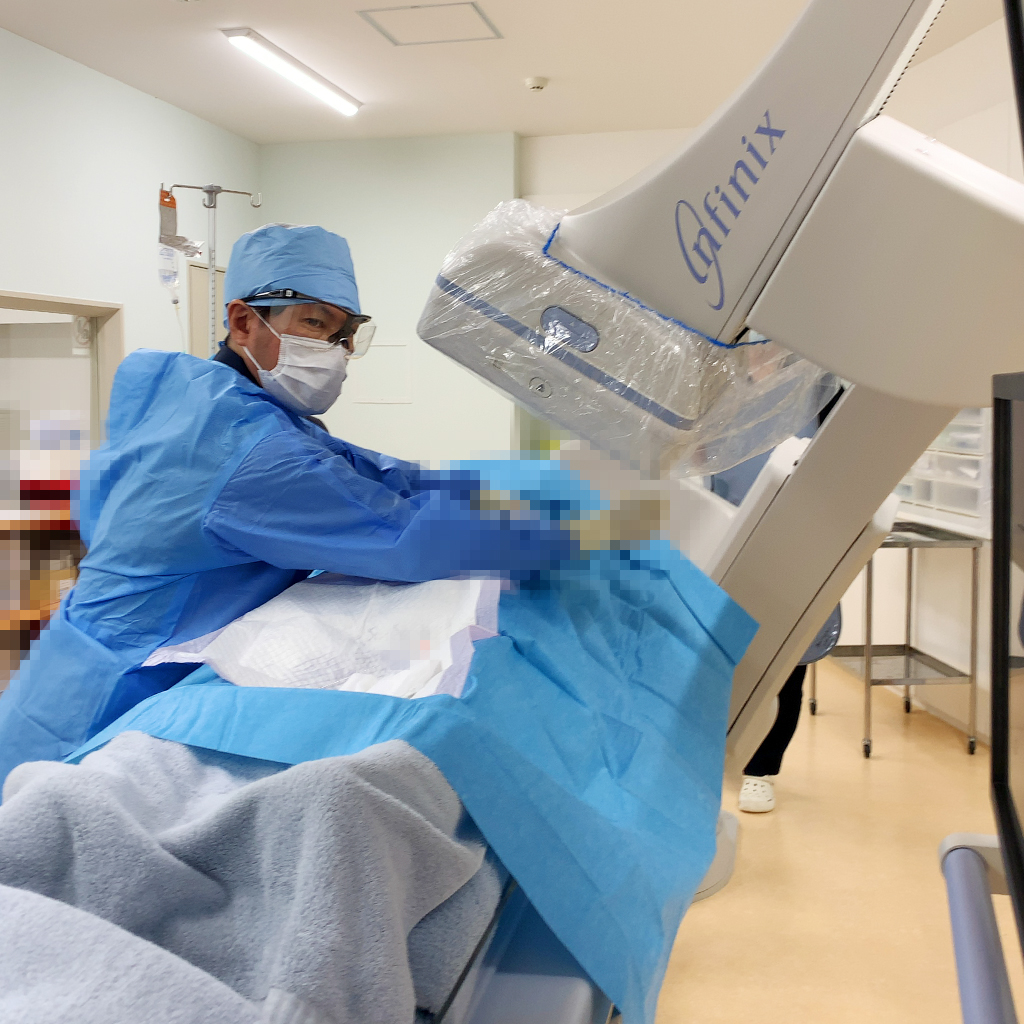 To examine the intervertebral discs, a Tuohy needle was inserted from the back towards the discs. Local anesthesia was used to alleviate pain during the procedure.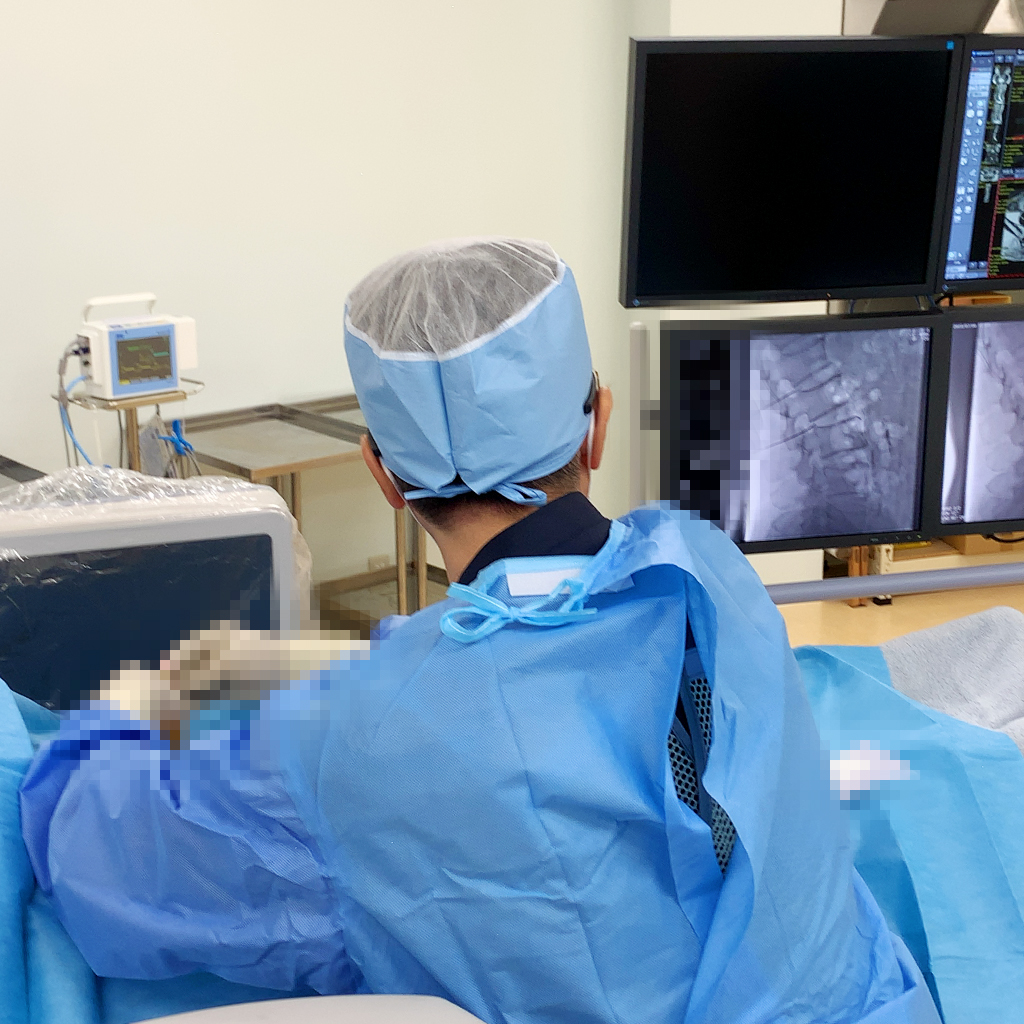 Since the bone deformity was not severe, a softer type of needle was used for the treatment.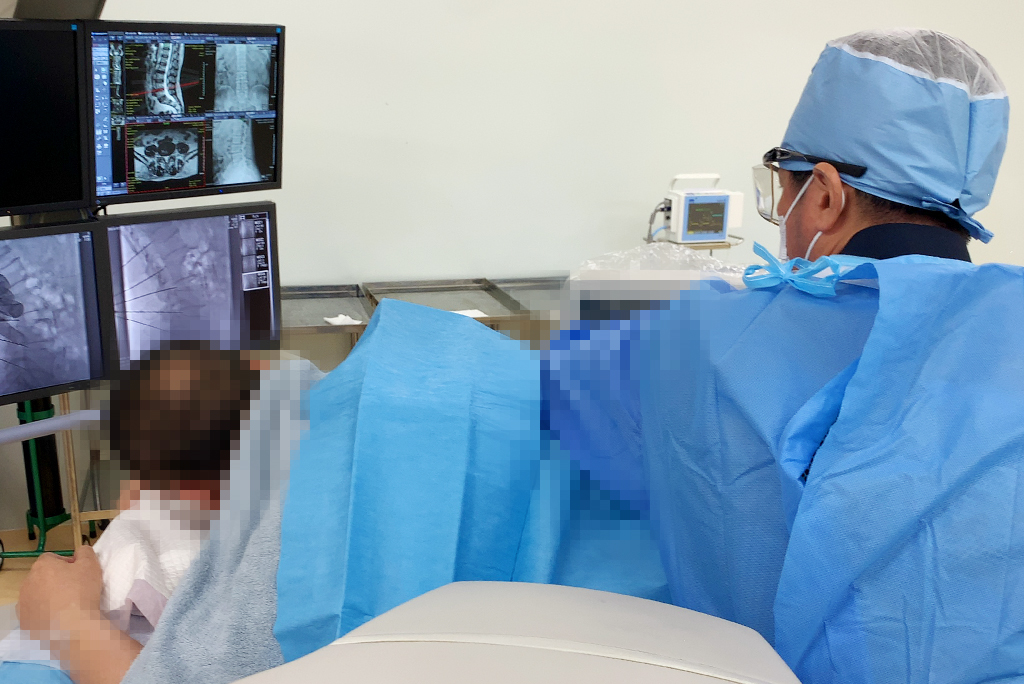 The physician is examining the intervertebral discs and showing the damaged areas to the patient for confirmation.
Here is a video of the examination, clearly displaying the damaged area in the disc. The treatment was performed after the examination. It took approximately 18 minutes to complete.
A Message from the Clinic`s Director
Yesterday, both Osaka and Nara experienced localized heavy rainfall, and I was caught without an umbrella although it was cloudy in the morning. I had to experience the full force of the rainy season. Fortunately, the weather improved in the afternoon in Hiroshima Prefecture, and the Hanshin Tigers vs. Hiroshima game was held successfully, with the Tigers achieving victory. I'm looking forward to today's game as well.
About the Author
Clinic Director Dr. Yasuyuki Nonaka
NLC Nonaka Lumbago Clinic offers medical treatment with a combined focus on the spinal conditions that cause low back pain. By introducing advanced treatments from all over the world, we are able to expand the treatment options for patients suffering from back and other spinal diseases, and propose treatment solutions tailored to their symptoms and conditions. Staying focused on diseases such as disc degeneration and disc herniation that cause spinal canal stenosis and back pain, we provide treatments that are less burdensome for elderly patients, for patients considering reoperation, and those seeking to return to society in a short period of time.
Achievement:5,034 Cases
2018.Jun. - 2023.Aug.
---