Patient's Information
Age: 50`s
Gender: Male
Conditions and Symptoms
Patient's Condition
For the past two years, the patient has been experiencing nerve pain in his right leg. The nerve symptoms worsen while walking, causing significant discomfort and stress when walking for long periods of time. The patient has been diagnosed with intervertebral disc herniation prior to seeking treatment at our clinic.
Examination and Test Results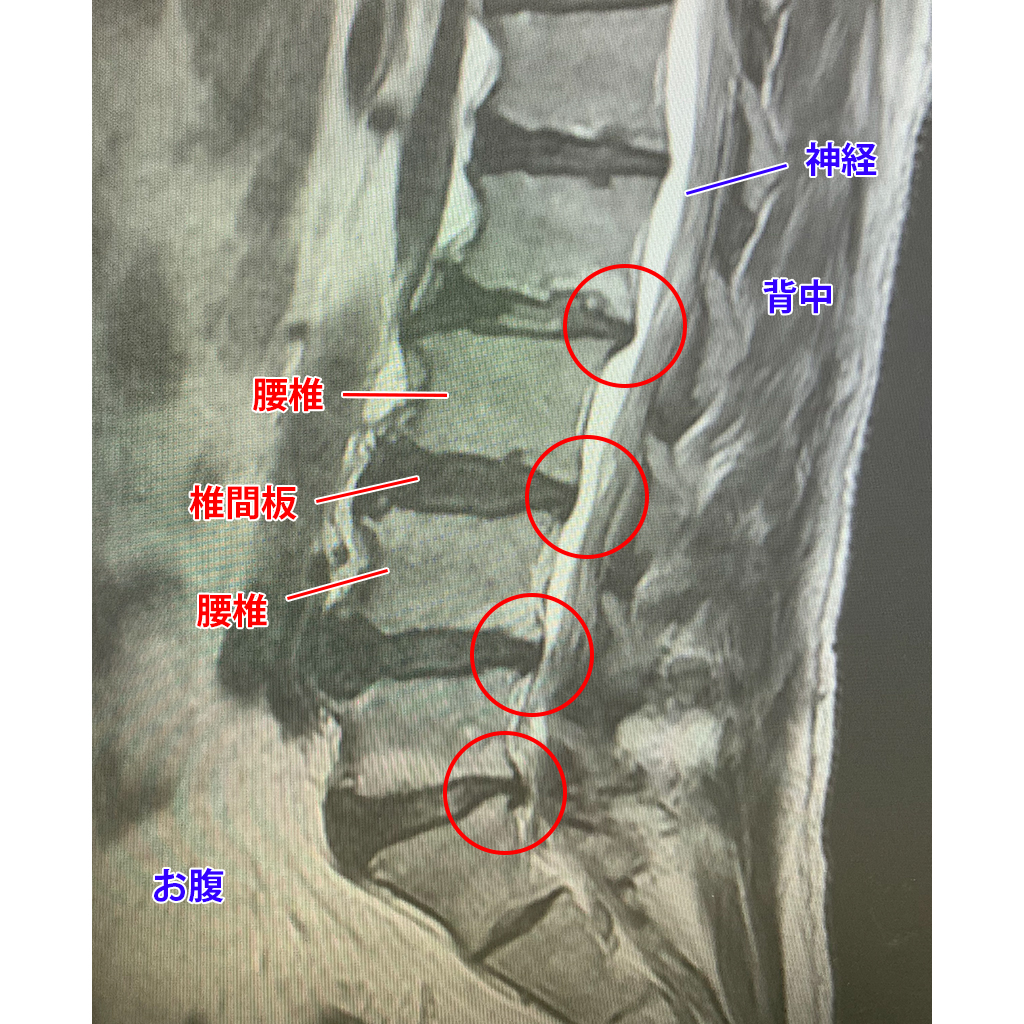 The MRI examination of the lumbar spine revealed deformity in the intervertebral discs between the second lumbar vertebra L2 and the sacrum S1. Particularly, the intervertebral discs at the L4 and L5 lumbar vertebrae and the sacrum S1, which are close to the buttocks, are in a state of near collapse. The leg nerves are also compressed.
Treatment Content
Discseel Procedure (DST)
After conducting tests on the four damaged intervertebral discs (L2/L3, L3/L4, L4/L5, L5/S1) causing inflammation, Discseel Procedure (DST) was performed.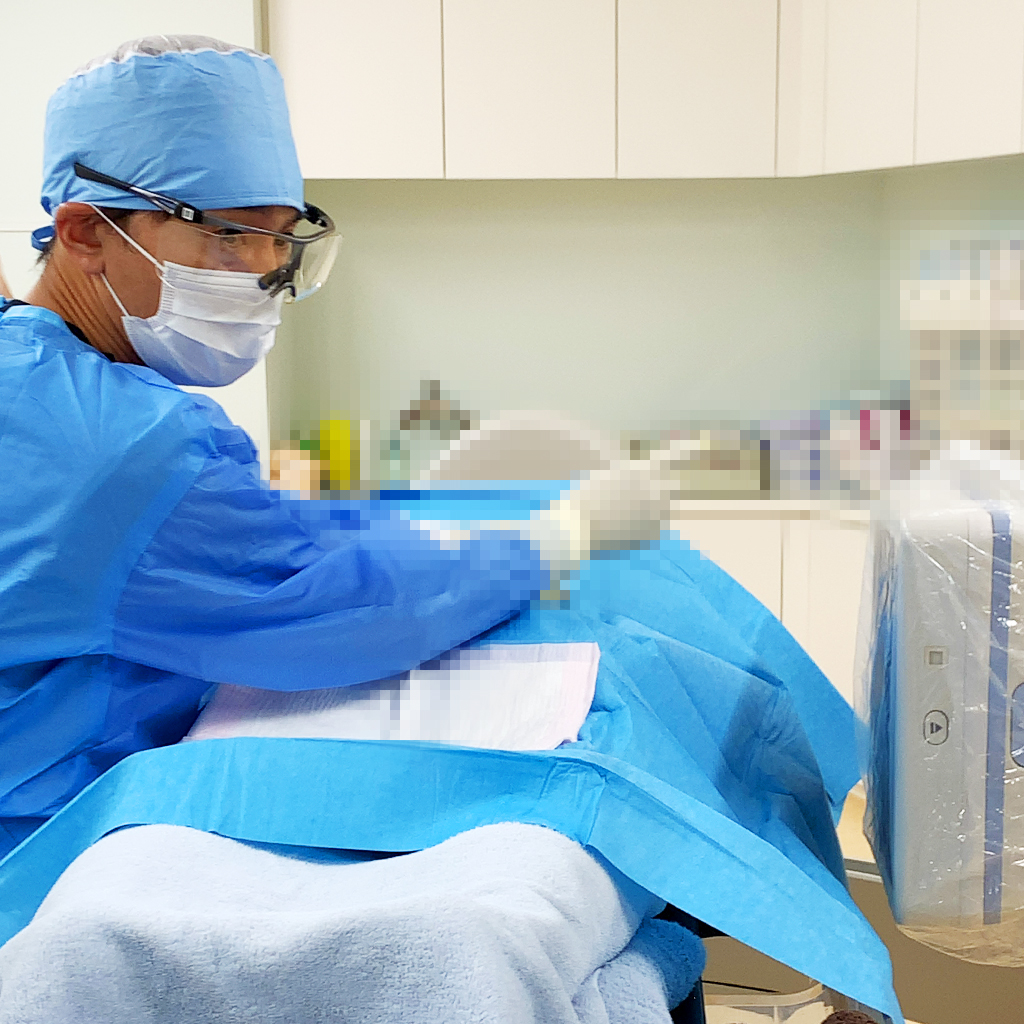 While the examination was conducted by Vice Director Ishida, I personally handled the treatment due to time constraints.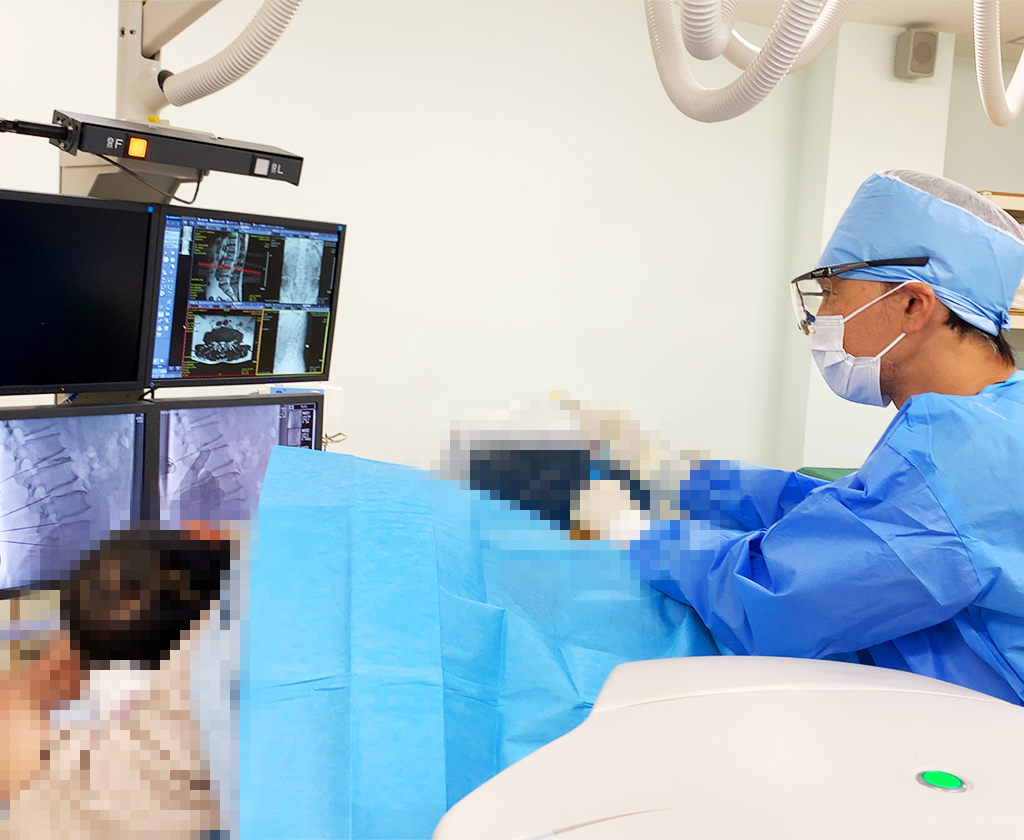 This is the moment when the patient is being explained about the site of intervertebral disc damage.
Here is a video showing the examination of the damaged area. The patient was able to observe the treatment. The treatment duration was 17 minutes, and the patient walked home after 2 hours.
A Message from the Clinic`s Director
We have had patients from overseas, making it a day filled with international diversity. It brings back memories of pre-pandemic routine medical care, which feels nostalgic. It has been almost six years since the opening of the new clinic in Shin-Osaka, and it seems that we are on track to reach the significant milestone of 5,000 procedures within 2023. With the increasing number of patients we have treated and the growing referrals we receive, we feel an even stronger sense of responsibility as we focus on daily patient care. In order to achieve even more satisfying results, we will continue to dedicate ourselves to training and education.
Please feel free to share!
About the Author
Clinic Director Dr. Yasuyuki Nonaka
NLC Nonaka Lumbago Clinic offers medical treatment with a combined focus on the spinal conditions that cause low back pain. By introducing advanced treatments from all over the world, we are able to expand the treatment options for patients suffering from back and other spinal diseases, and propose treatment solutions tailored to their symptoms and conditions. Staying focused on diseases such as disc degeneration and disc herniation that cause spinal canal stenosis and back pain, we provide treatments that are less burdensome for elderly patients, for patients considering reoperation, and those seeking to return to society in a short period of time.
Achievement:5,223 Cases
Jun.2018 - Oct.2023
---