Patient's Information
Age: 70`s
Gender: Female
Conditions and Symptoms
Patient's Condition
Since around September of 2022, the patient has been experiencing nerve pain, mainly in the left leg. Engaging in daily household work triggered the nerve pain, making it impossible to participate in activities she previously enjoyed, such as exercising. Although she received treatment with oral medication at a nearby orthopedic hospital, there was little improvement, and she decided to seek treatment at our clinic.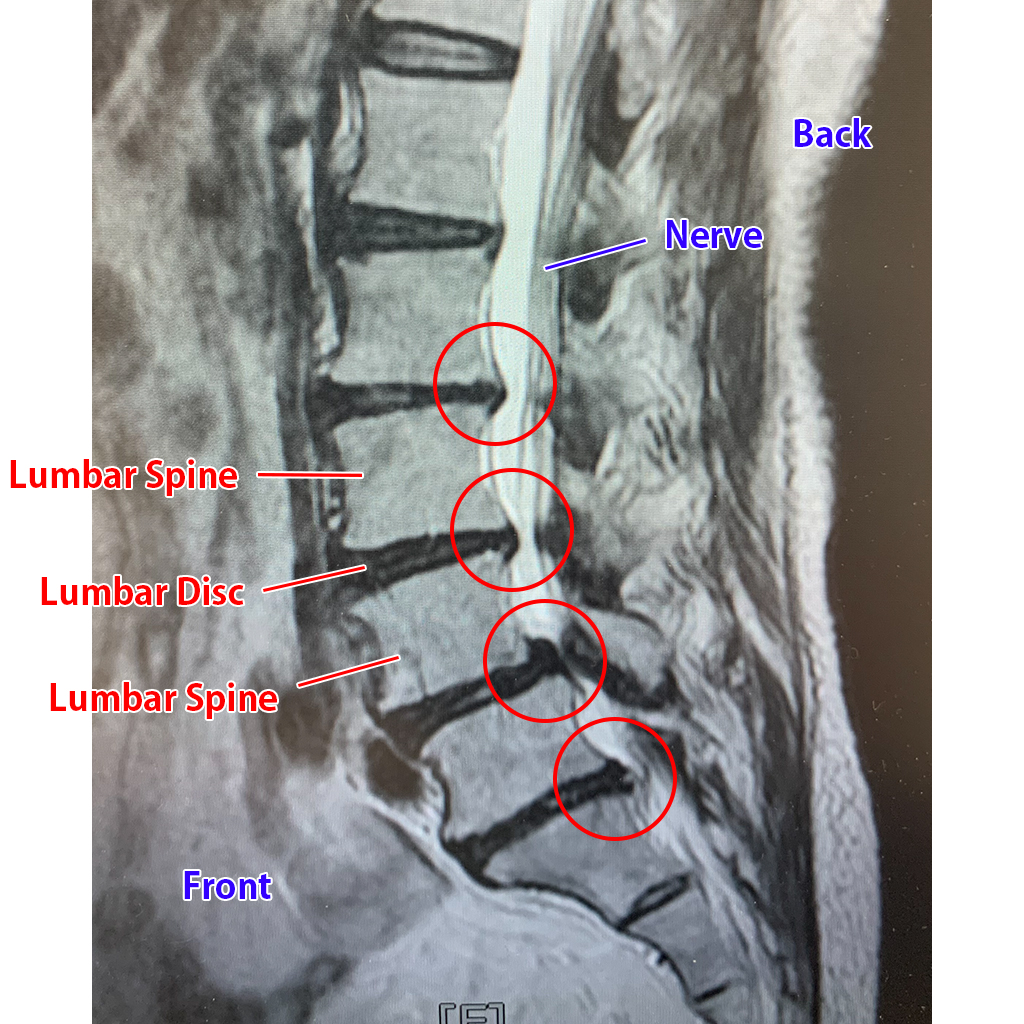 The MRI scan of the lumbar spine revealed multiple partially collapsed intervertebral discs, with a reduction in volume of over 50%. Deformities in the intervertebral discs and compressed nerves in the narrowed spinal canal that were observed, were the base for giving the diagnosis of disc herniation and spinal stenosis.
Treatment Content
Discseel Procedure (DST)
Considering that inflammation around the damaged intervertebral discs in four locations (L2/L3, L3/L4, L4/L5, L5/S1) might be causing nerve impairment, Discseel Procedure (DST) was performed.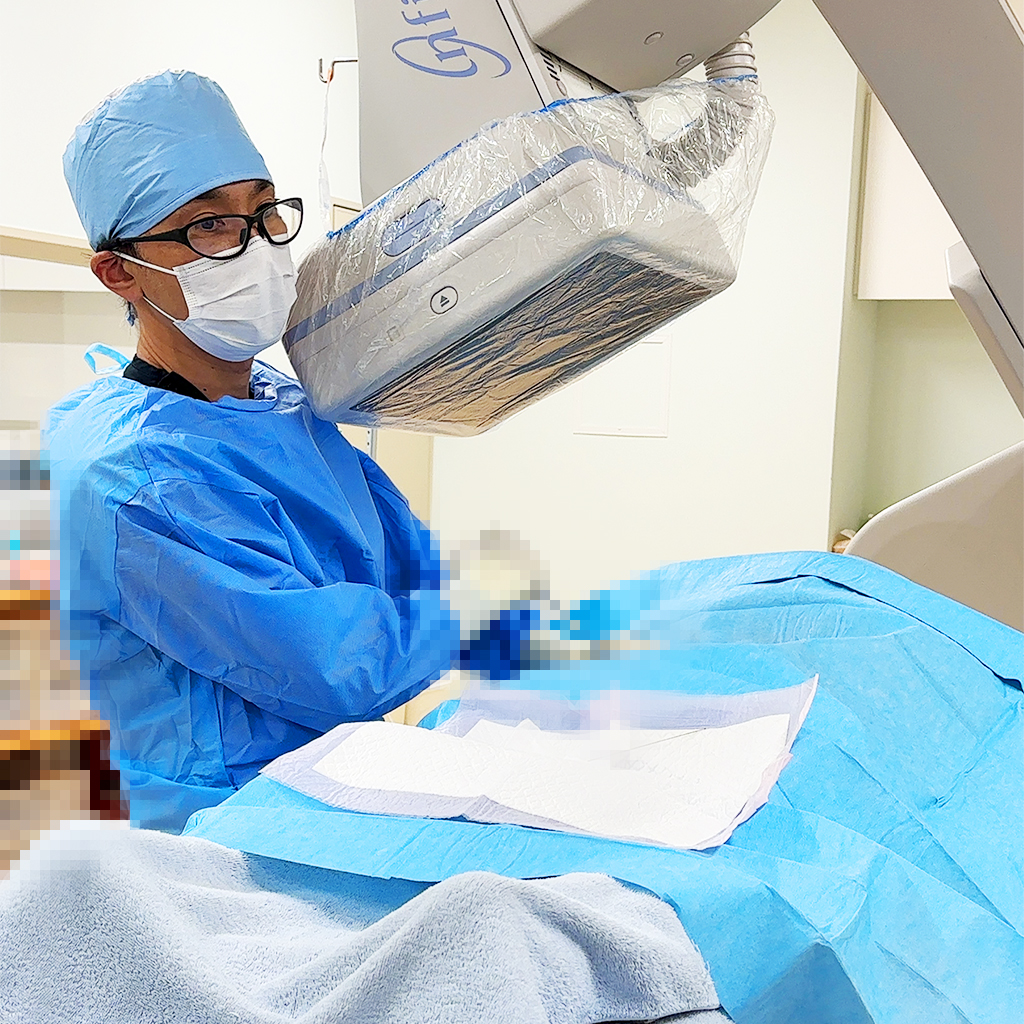 On the picture I am ( Yasuyuki Nonaka) administering a local anesthesia before the treatment.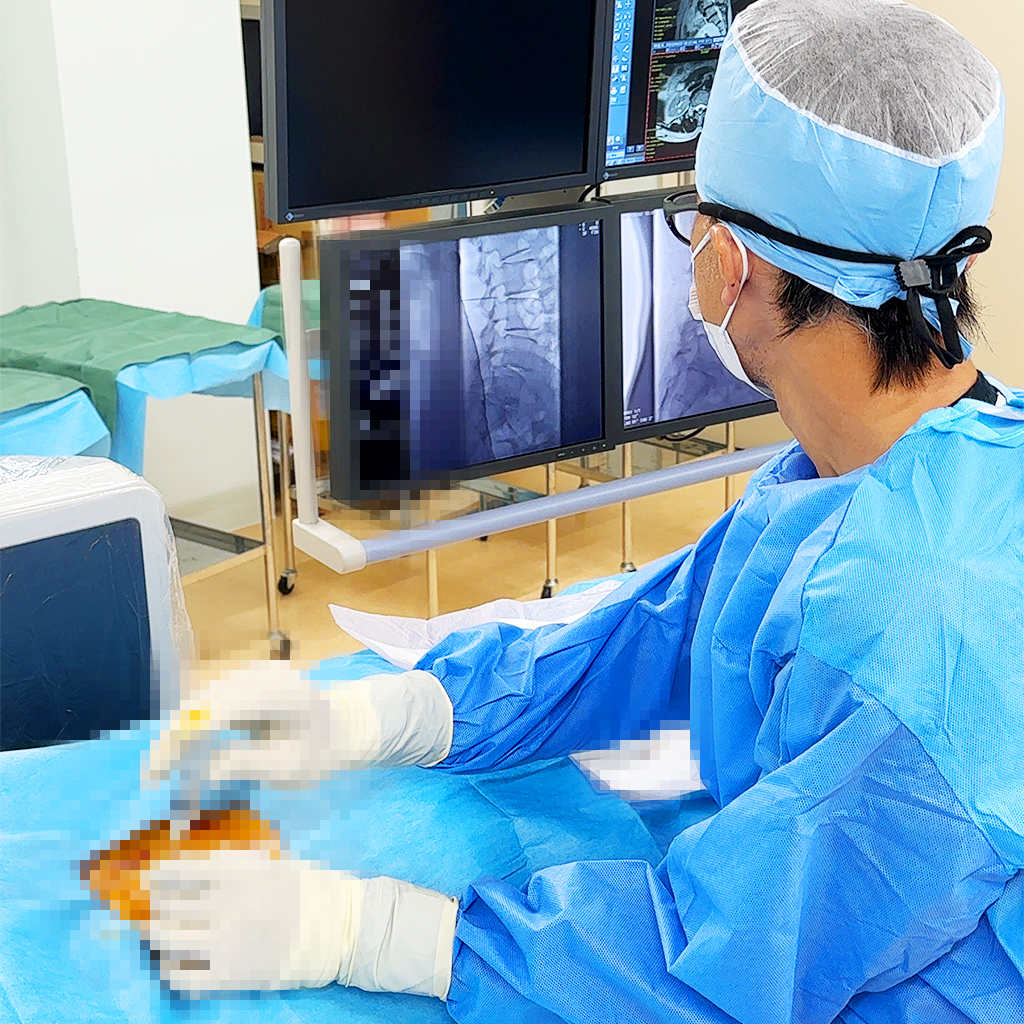 The treatment needle has successfully reached the intervertebral disc without significant pain experienced by the patient.
Here is a video showing the examination of the intervertebral disc. It reveals the damaged area of the intervertebral disc, where Discseel Procedure (DST) is being performed.
A Message from the Clinic`s Director
Today, Osaka has been hit by heavy rainfall of disaster proportions, with JR West suspending service in some areas in the afternoon. Despite such conditions, many patients visited our clinic, and we conducted a record-breaking nine treatments in a single day. Me and Vice Director Dr. Ishida were extremely busy, sweating and exhausted by the end of the day, but both of us felt it was a fulfilling day. Tomorrow's schedule is also packed with appointments, but I hope to get a good night's sleep and work hard again.
About the Author
Clinic Director Dr. Yasuyuki Nonaka
NLC Nonaka Lumbago Clinic offers medical treatment with a combined focus on the spinal conditions that cause low back pain. By introducing advanced treatments from all over the world, we are able to expand the treatment options for patients suffering from back and other spinal diseases, and propose treatment solutions tailored to their symptoms and conditions. Staying focused on diseases such as disc degeneration and disc herniation that cause spinal canal stenosis and back pain, we provide treatments that are less burdensome for elderly patients, for patients considering reoperation, and those seeking to return to society in a short period of time.
Achievement:5,034 Cases
2018.Jun. - 2023.Aug.
---