Patient's Information
70's Male
Conditions & Symptoms
Patient's Condition
The patient had been aware of back pain for over 30 years, but it didn't significantly affect his daily life. However, starting this year, his back pain worsened, and he began to experience numbness in both legs. He could no longer perform activities that put some strain on his back, so he sought treatment at our clinic.
Examination & Test Results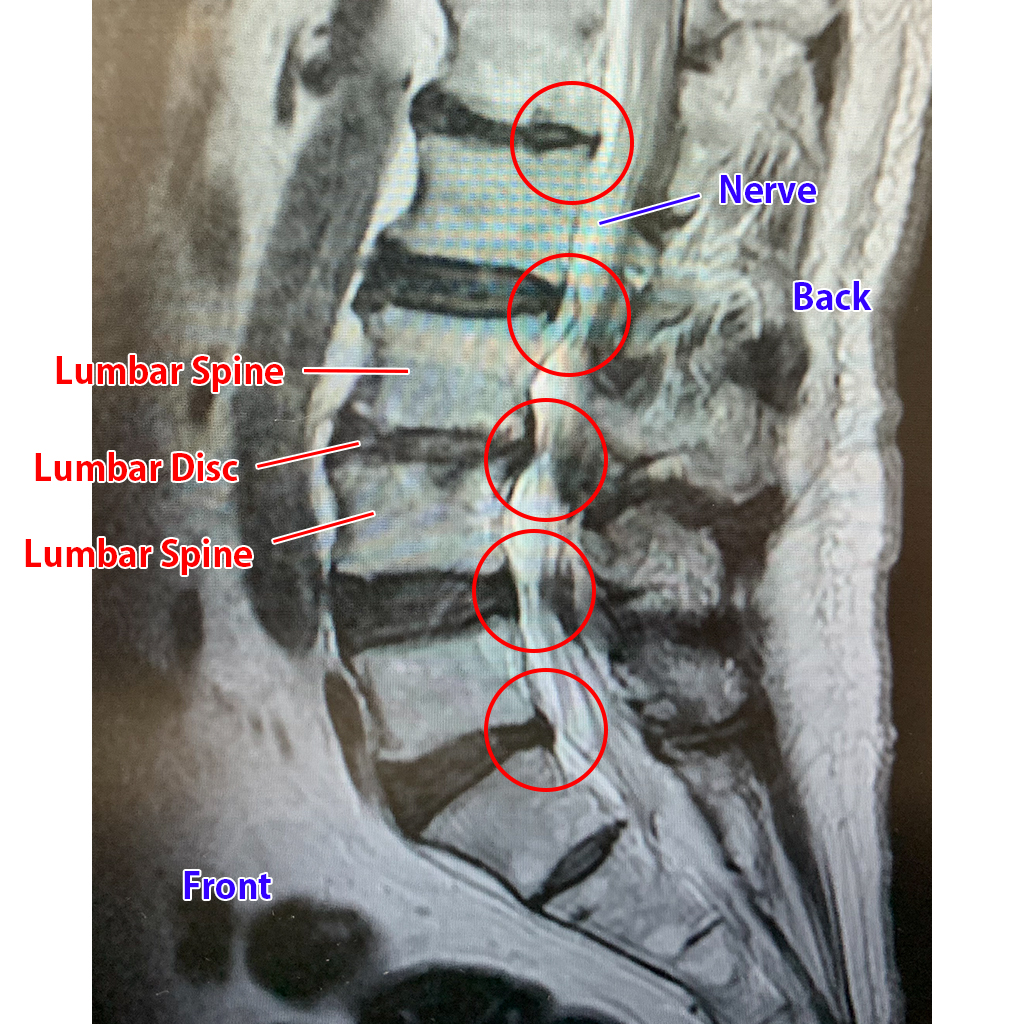 The MRI examination revealed that multiple discs were partially collapsed and deformed. This condition is referred to as Disc Degeneration and Disc Herniation. Additionally, there was a narrowing of the nerve pathway, leading to a diagnosis of Spinal Canal Stenosis.
Treatment Details
Discseel Procedure (DST)
Our goal is to improve back pain and neurological symptoms by examining and treating the right discs. In this case, we performed Discseel Procedure (DST) on five damaged disc levels (L1/L2, L2/L3, L3/L4, L4/L5, L5/S1).
During the preparation stage, the patient was sedated and put to sleep. The family members were allowed to observe the treatment through a glass window from an adjoining room.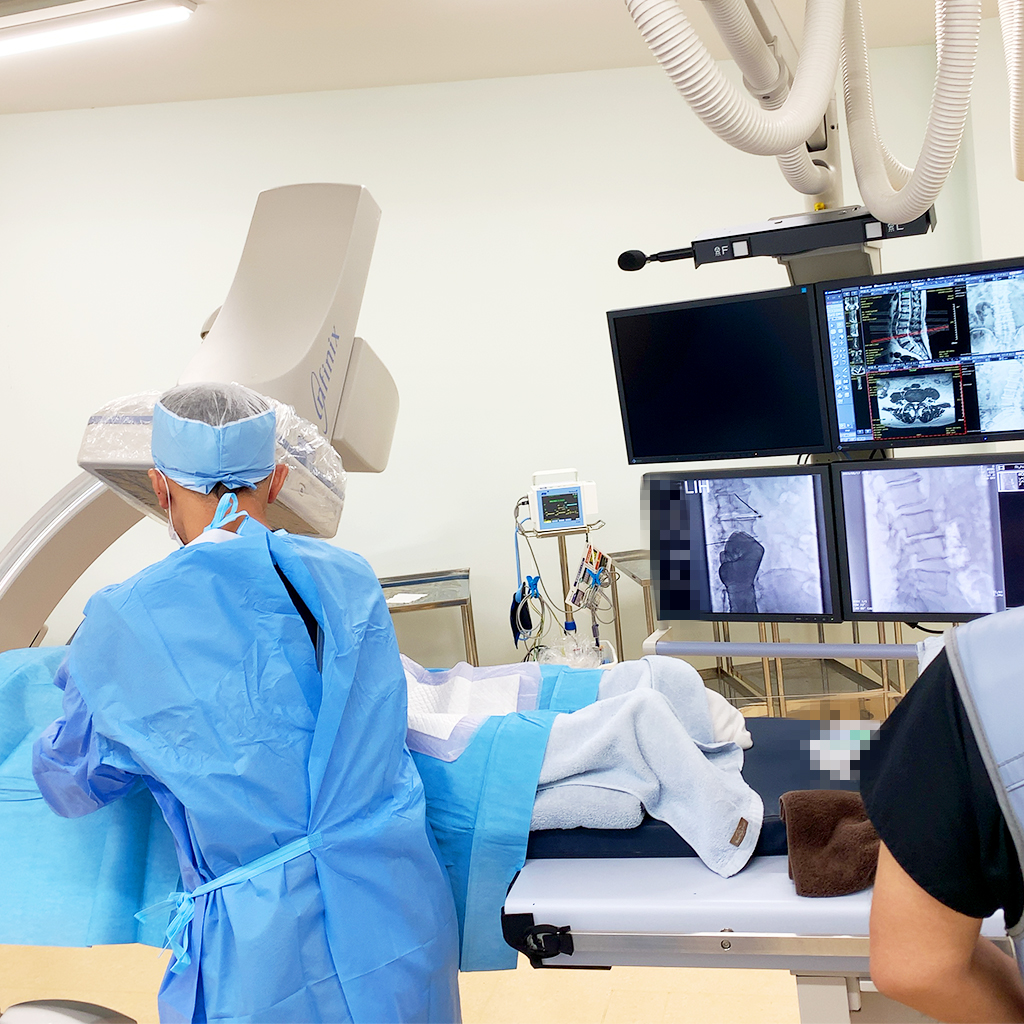 The locations that needed to be treated were confirmed using X-ray fluoroscopy equipment while reviewing the MRI images taken beforehand.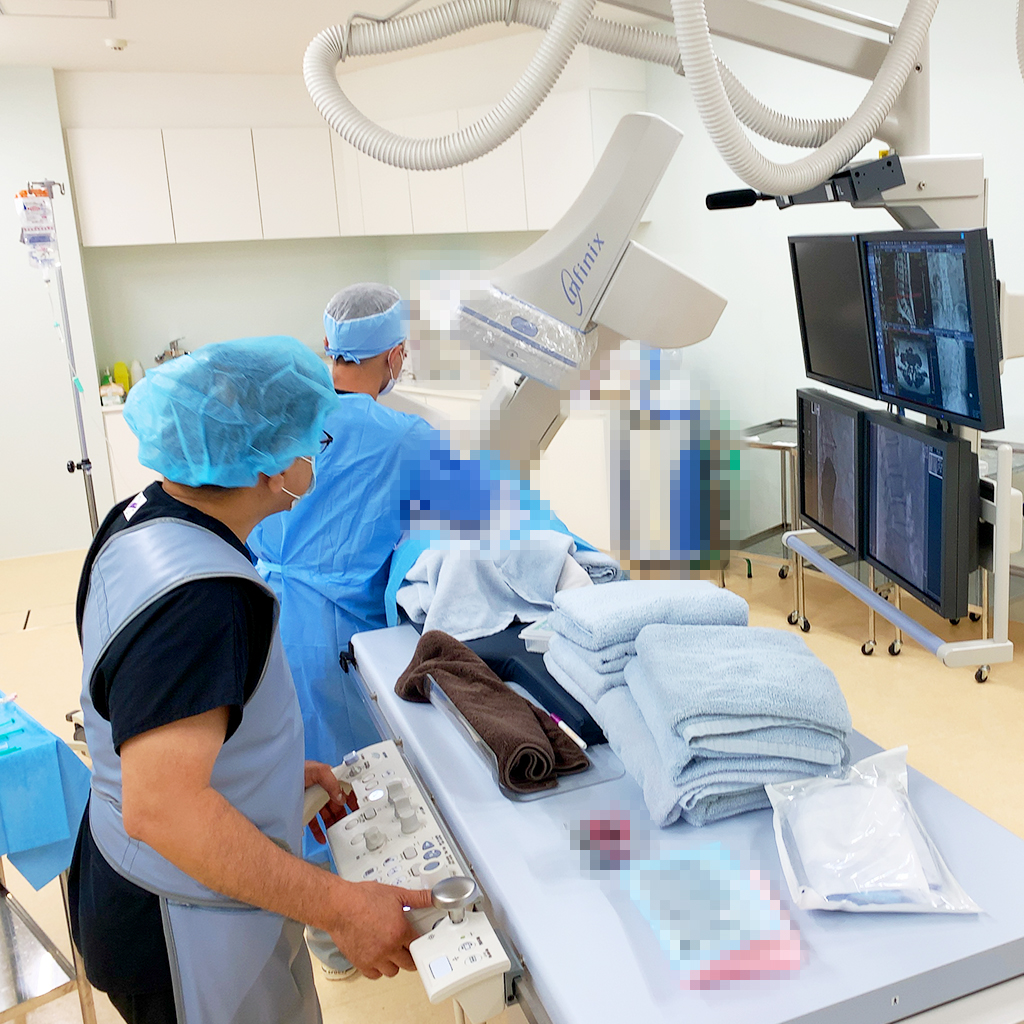 We used NST needles (highly flexible S-shaped treatment needles) for the treatment, as there was significant bone deformation.
The video shows the process of examining the discs. We performed Discseel Procedure (DST) while re-confirming the damaged areas. The treatment took 19 minutes, and the patient woke up immediately after the procedure.
A Word from the Clinic's Director
Today was our first day of work after the Obon holiday. Originally, we had scheduled to work on August 15th, but due to a typhoon hitting the Kansai region, we had to close the clinic. Five years ago, a typhoon caused significant damage to the Kansai area, so we had previously decided to close the clinic in advance in case of such situations.
Additionally, I would like to announce that I have set up our schedule for the treatment training program in the USA this November, so there may be changes to the clinic's operating days.
About the Author
Clinic Director Dr. Yasuyuki Nonaka
NLC Nonaka Lumbago Clinic offers medical treatment with a combined focus on the spinal conditions that cause low back pain. By introducing advanced treatments from all over the world, we are able to expand the treatment options for patients suffering from back and other spinal diseases, and propose treatment solutions tailored to their symptoms and conditions. Staying focused on diseases such as disc degeneration and disc herniation that cause spinal canal stenosis and back pain, we provide treatments that are less burdensome for elderly patients, for patients considering reoperation, and those seeking to return to society in a short period of time.
Achievement:5,223 Cases
Jun.2018 - Oct.2023
---