Patient's Information
40-year-old male
Condition & Symptoms
Patient's Condition
This patient received Discseel Procedure (DST) approximately 3 years ago. After treatment at our clinic, his lower back pain and sciatic nerve pain improved, and he could perform physical activities without any issues. However, about six months ago, he began to experience discomfort in the lower back when engaging in weight training. While his daily life was unaffected, he decided to seek reexamination due to the dull pain during training. Additionally, some of his family members have also received treatment at our clinic.
Examination & Test Results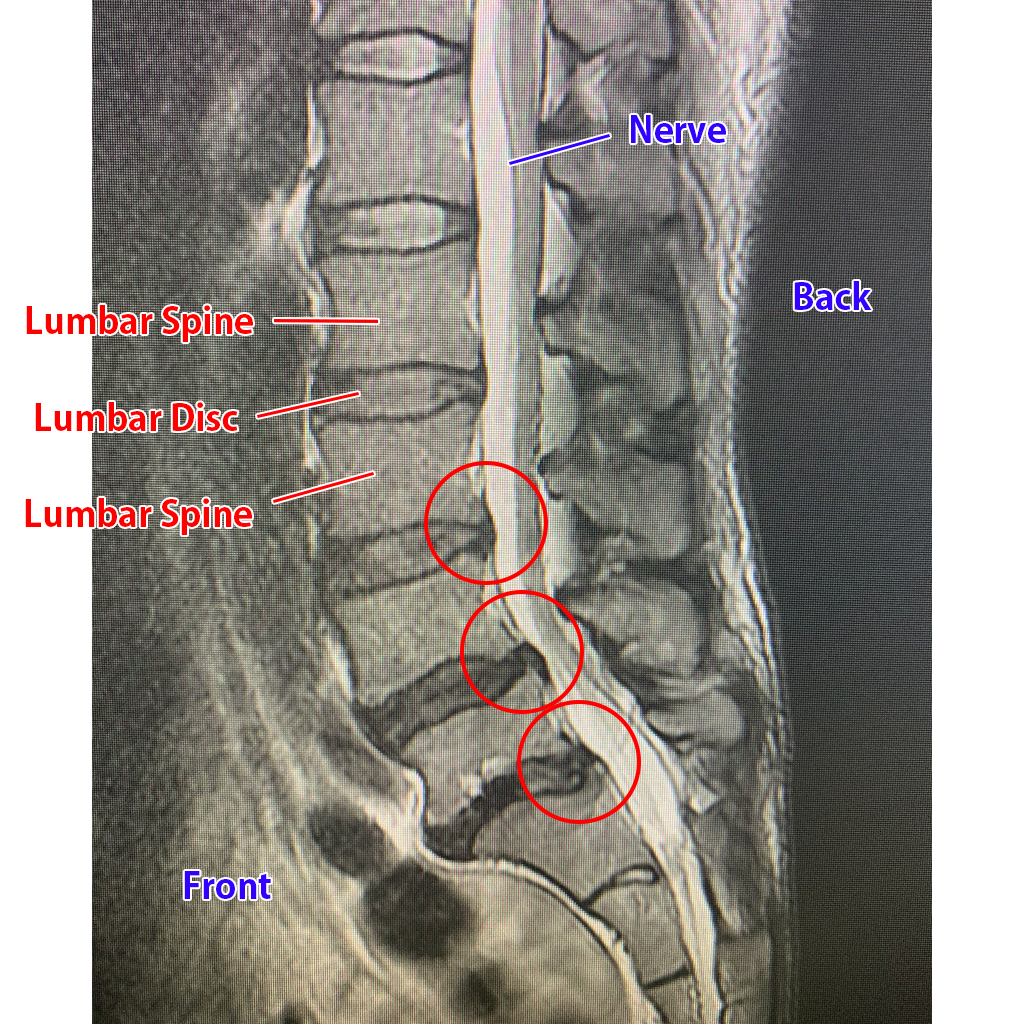 The MRI examination shows the three intervertebral discs from the third lumbar vertebra to the first sacrum about that were treated three years ago. Comparing the patient's current condition with the MRI from three years ago, we confirmed the absorption of hernias and improvement in intervertebral disc endplate inflammation. However, it was possible that, due to weight training, a minor intervertebral disc injury that is not visible on the MRI had occurred.
Treatment Details
Discseel Procedure (DST)
We examined the intervertebral discs to confirm if there were any new disc damage, and if found, we planned to provide additional treatment.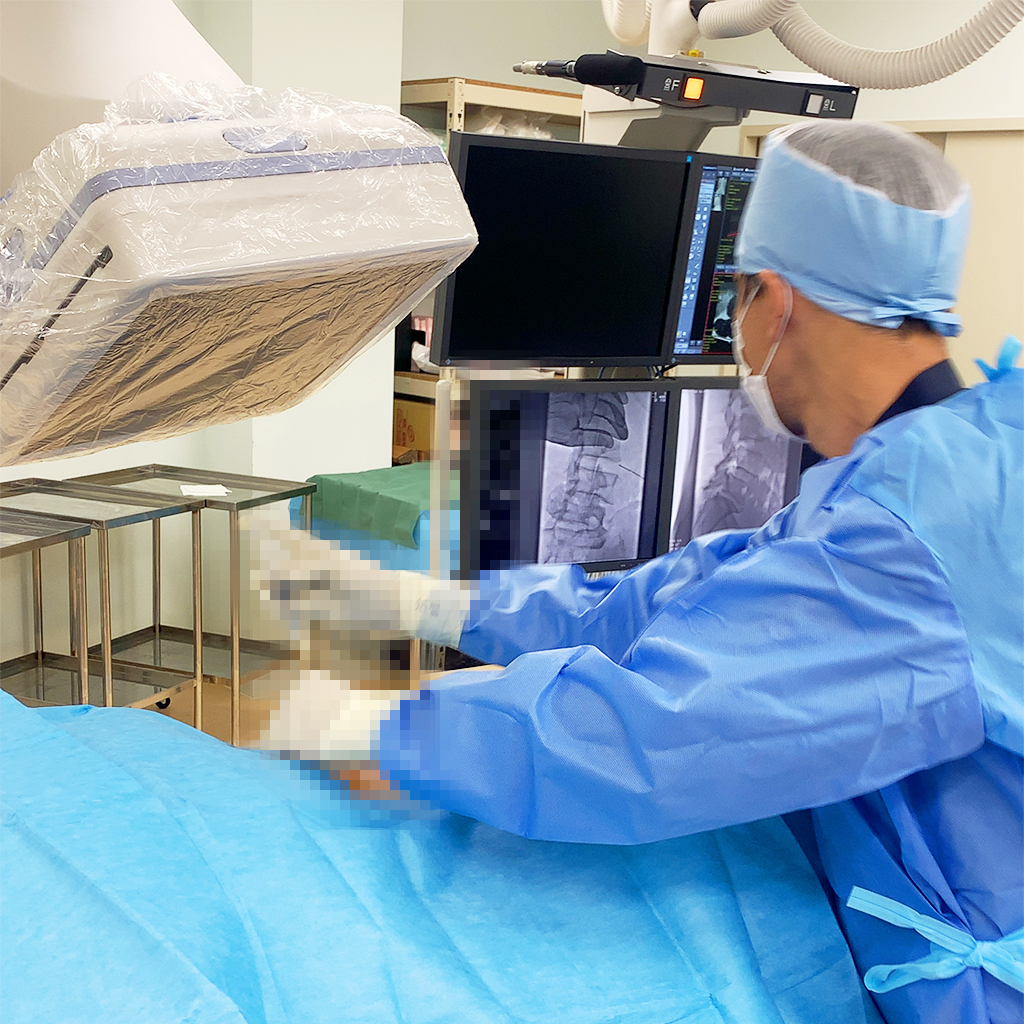 This is where local anesthesia is administered to the patient's back. The patient entrusted us to choose whether to be sedated for the treatment.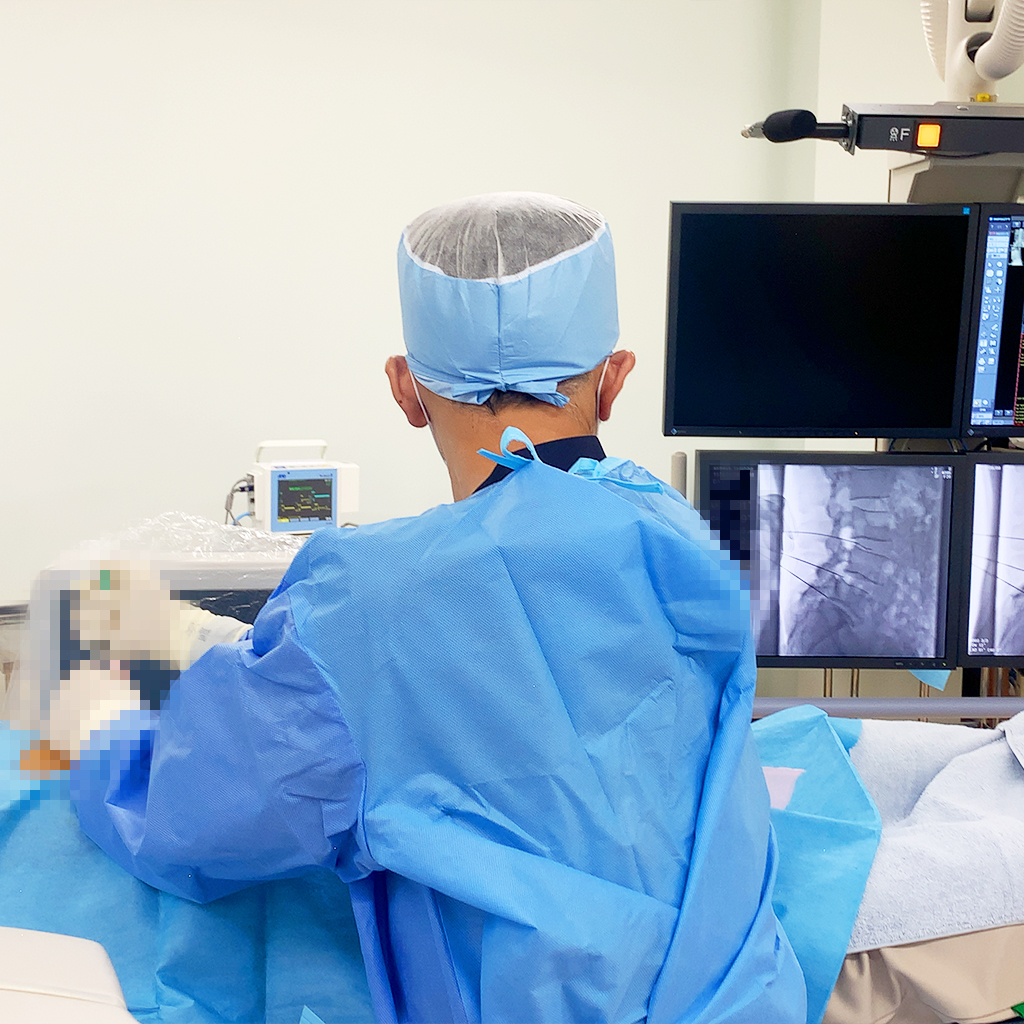 While reviewing the data from three years ago, we selected the type of needles suitable for treatment and had them inserted it.
Upon examining the intervertebral discs, we found minor disc tears, and proceeded performing Discseel Procedure (DST). The treatment duration was approximately 14 minutes.
A Word from the Director
Even if treatment at our clinic led to symptom improvement, excessive strain during physical activities can sometimes cause a recurrence of certain symptoms. While this is rare, it's important to exercise with caution and avoid overloading.
The humidity is rising as a typhoon approaches, but I hope to get through the Obon vacation by taking good care of myself. (I plan to spend my vacation entirely in family service.)
About the Author
Clinic Director Dr. Yasuyuki Nonaka
NLC Nonaka Lumbago Clinic offers medical treatment with a combined focus on the spinal conditions that cause low back pain. By introducing advanced treatments from all over the world, we are able to expand the treatment options for patients suffering from back and other spinal diseases, and propose treatment solutions tailored to their symptoms and conditions. Staying focused on diseases such as disc degeneration and disc herniation that cause spinal canal stenosis and back pain, we provide treatments that are less burdensome for elderly patients, for patients considering reoperation, and those seeking to return to society in a short period of time.
Achievement:5,223 Cases
Jun.2018 - Oct.2023
---