Patient's Information
Age: 80s
Gender: Female
Conditions and Symptoms
Patient's Condition
About 2 months ago, the patient experienced lower back pain followed by intense numbness in both legs. The numbness was severe to the point that she couldn't walk any more. Because of her age surgery was not recommended, so she sought treatment at our clinic.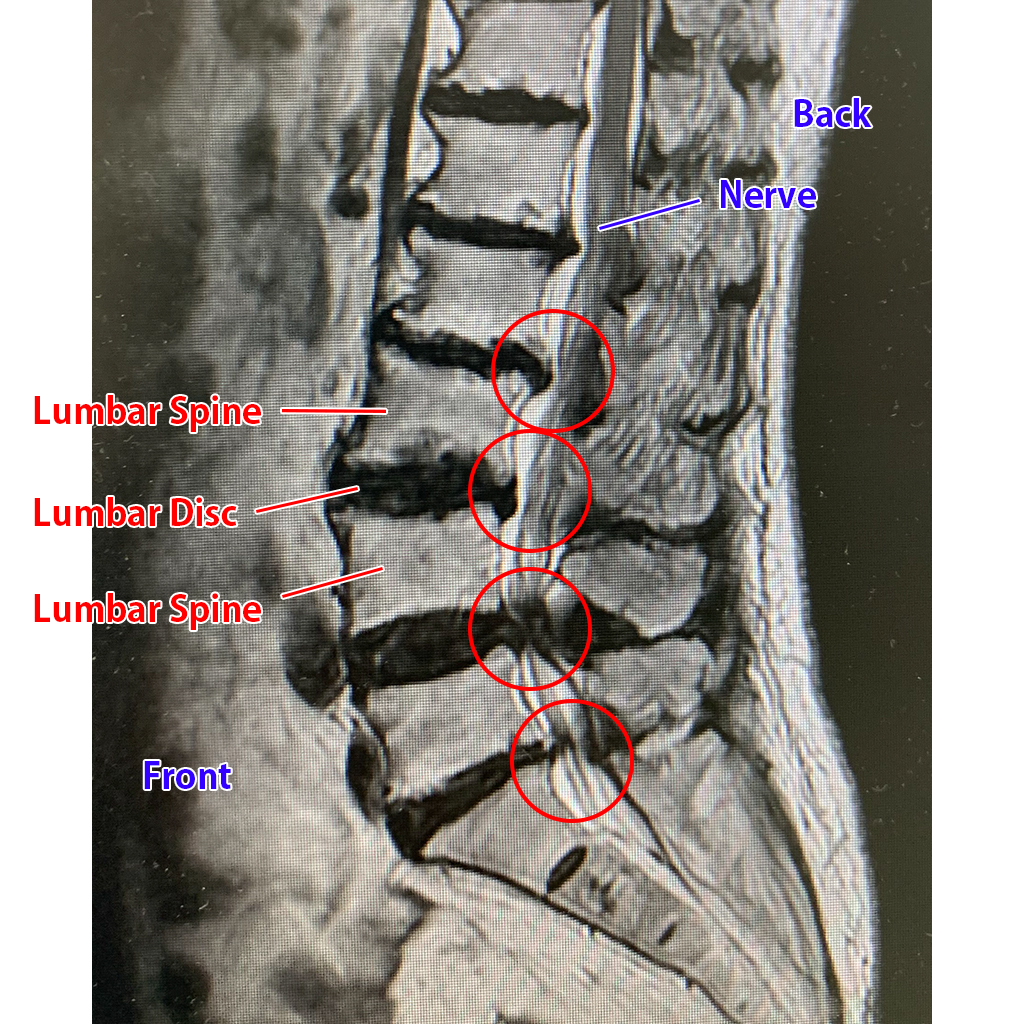 The MRI examination of the lower back revealed multiple collapsed intervertebral discs, which were compressing the leg nerves. The diagnosis was intervertebral disc herniation and spinal stenosis.
Treatment Content
Discseel Procedure (DST)
To improve the neuropathy symptoms, it is important to reducing inflammation around the intervertebral discs. Disc volume was already down to 50%, so Discseel Procedure (DST) was performed on four of the damaged intervertebral discs (L2/L3, L3/L4, L4/L5, L5/S1).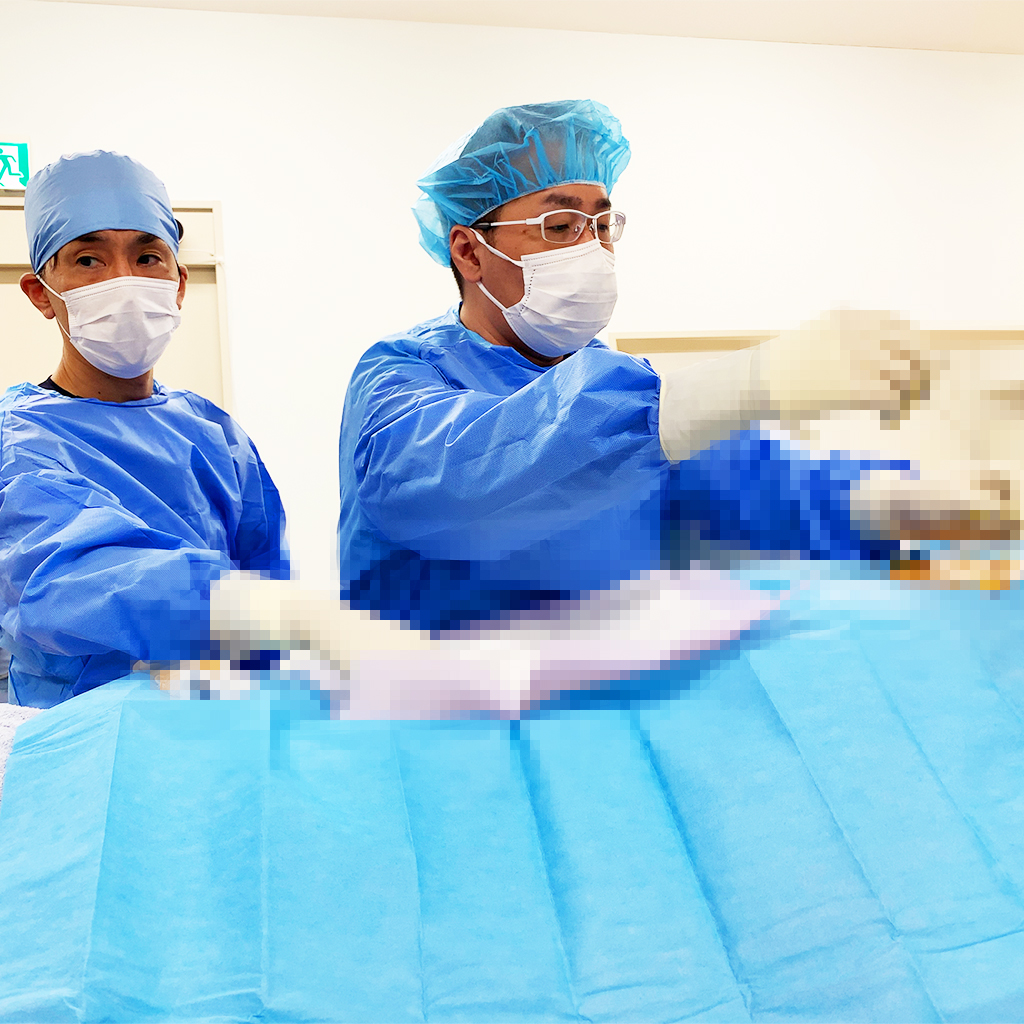 The treating physicians, Dr. Yamazaki and I performing local anesthesia on the patient.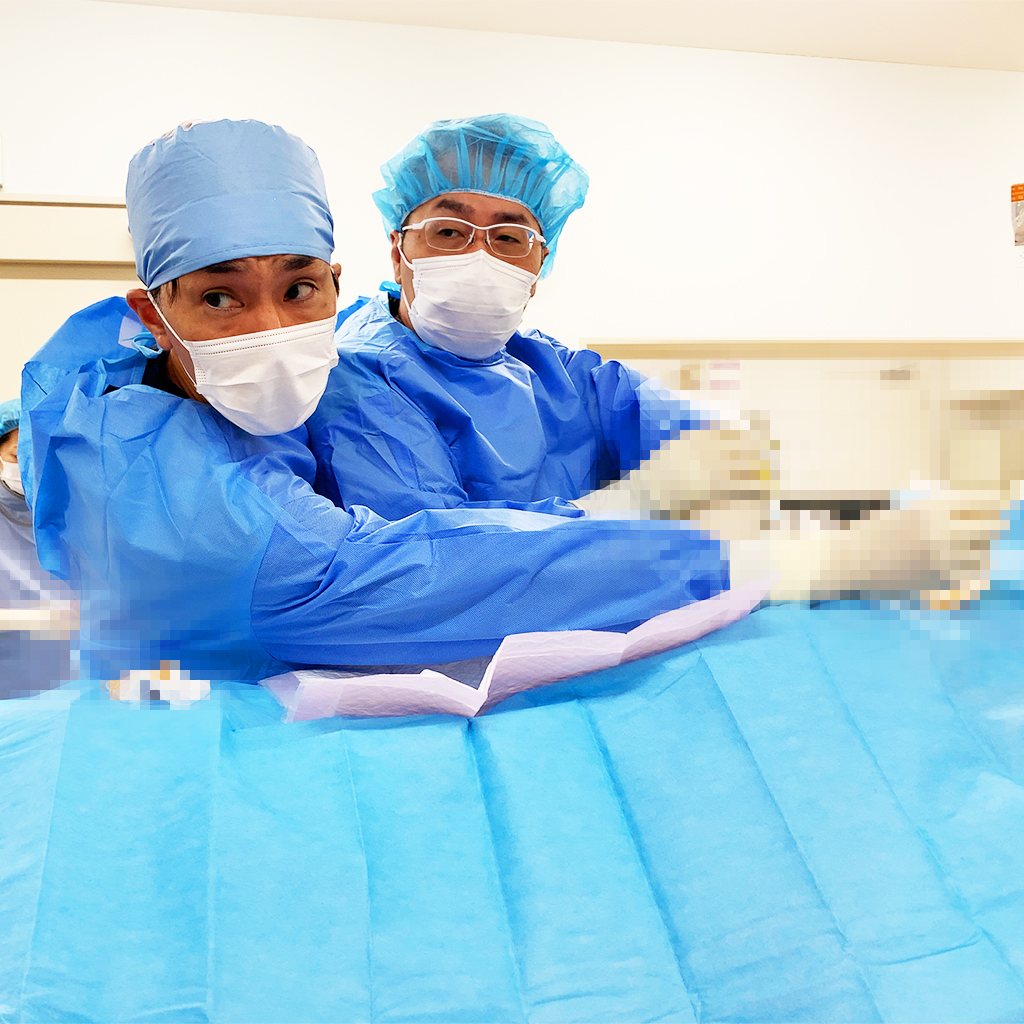 We experienced some difficulty while inserting the treatment needles due to the collapsed intervertebral discs.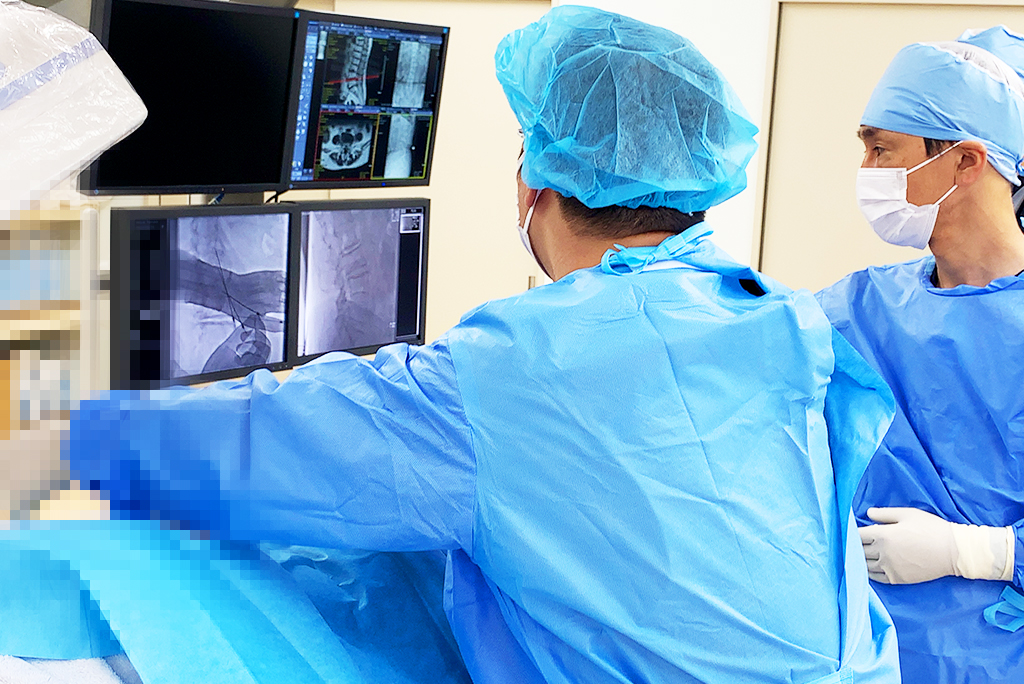 Identifying the damaged disc areas during the contrast agent examination.
The video of the examination shows damaged areas highlighted in black, where Discseel Procedure (DST) was performed. The treatment lasted for 18 minutes.
A Message from the Clinic`s Director
This afternoon, a patient who had undergone treatment 8 months ago visited the clinic. The patient reported improvement in sciatic pain from the buttocks to the legs but still experienced some toe numbness and wanted to know if there was any way to treat it. While intervertebral disc treatment is known to be effective for treating leg numbness, we recommended combining it with rehabilitation in case it does not go away after the treatment. The improvement rate of numbness by adding rehabilitation is 58%. Tonight, I, Vice Chief Dr. Ishida, Dr. Sasayama (a rehabilitation specialist), and Dr. Tomioka from Keio University's Rehabilitation Department are planning to have a meeting about low back pain rehabilitation. We are also planning to introduce a new treatment for day treatment of back pain within this year, so please look forward to it.
About the Author
Clinic Director Dr. Yasuyuki Nonaka
NLC Nonaka Lumbago Clinic offers medical treatment with a combined focus on the spinal conditions that cause low back pain. By introducing advanced treatments from all over the world, we are able to expand the treatment options for patients suffering from back and other spinal diseases, and propose treatment solutions tailored to their symptoms and conditions. Staying focused on diseases such as disc degeneration and disc herniation that cause spinal canal stenosis and back pain, we provide treatments that are less burdensome for elderly patients, for patients considering reoperation, and those seeking to return to society in a short period of time.
Achievement:5,034 Cases
2018.Jun. - 2023.Aug.
---