Patient's Information
Age: 60`s
Gender: Female
Conditions and Symptoms
Patient's Condition
The patient had been aware of lower back pain for about 10 years. Recently, when walking, she experienced nerve pain and numbness in her right leg. Despite receiving treatment at nearby orthopedic and pain clinics, improvement was limited, leading her to seek treatment at our clinic.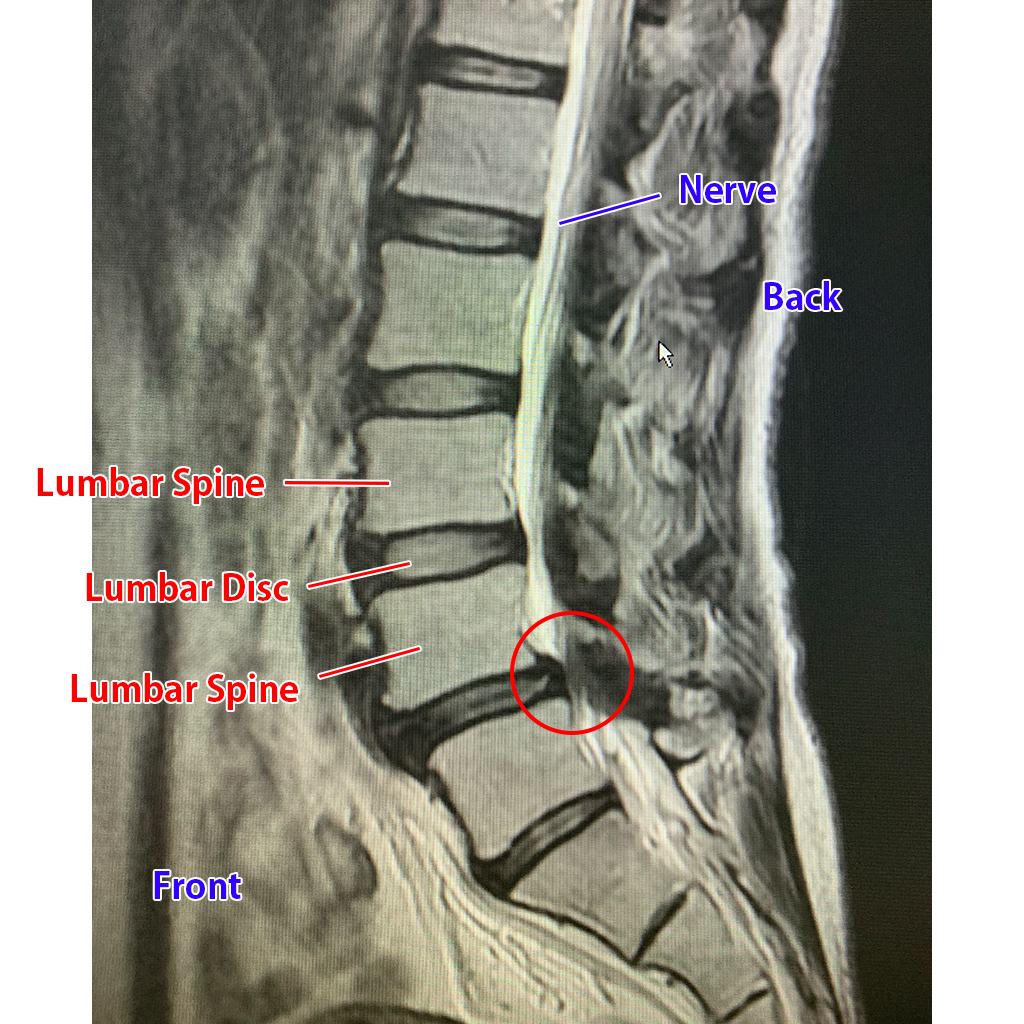 An MRI scan of the lower back revealed deformations and partial collapse of the intervertebral discs between the fourth and fifth lumbar vertebrae. Additionally, there was a slight misalignment in the fourth lumbar vertebra, indicating spondylolisthesis.
Treatment Content
Discseel Procedure (DST)
DST Method (Discseel™ treatment)
An examination of the intervertebral discs identified damaged at the L4/L5 disc level, where Discseel Procedure (DST) was performed.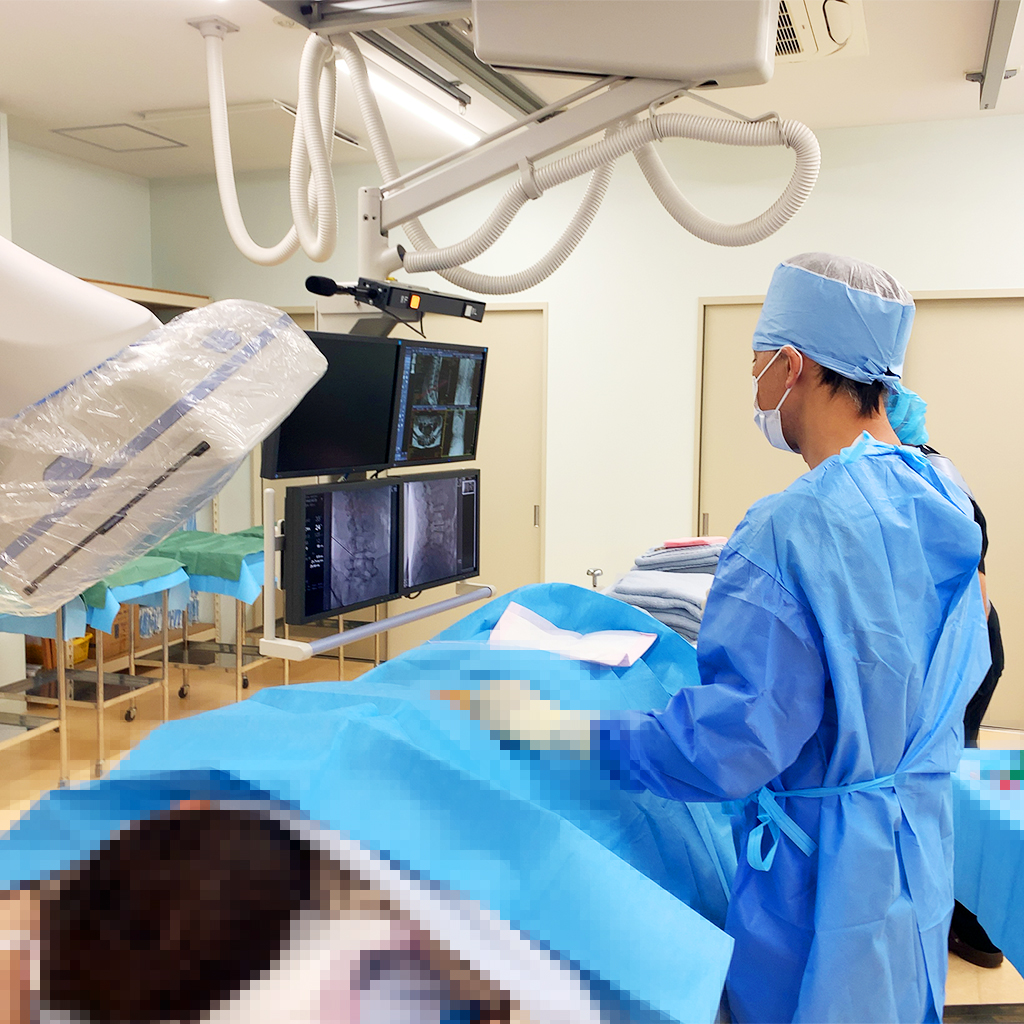 As the patient was interested in the treatment method, we began the treatment using only local anesthesia without the use of sedatives.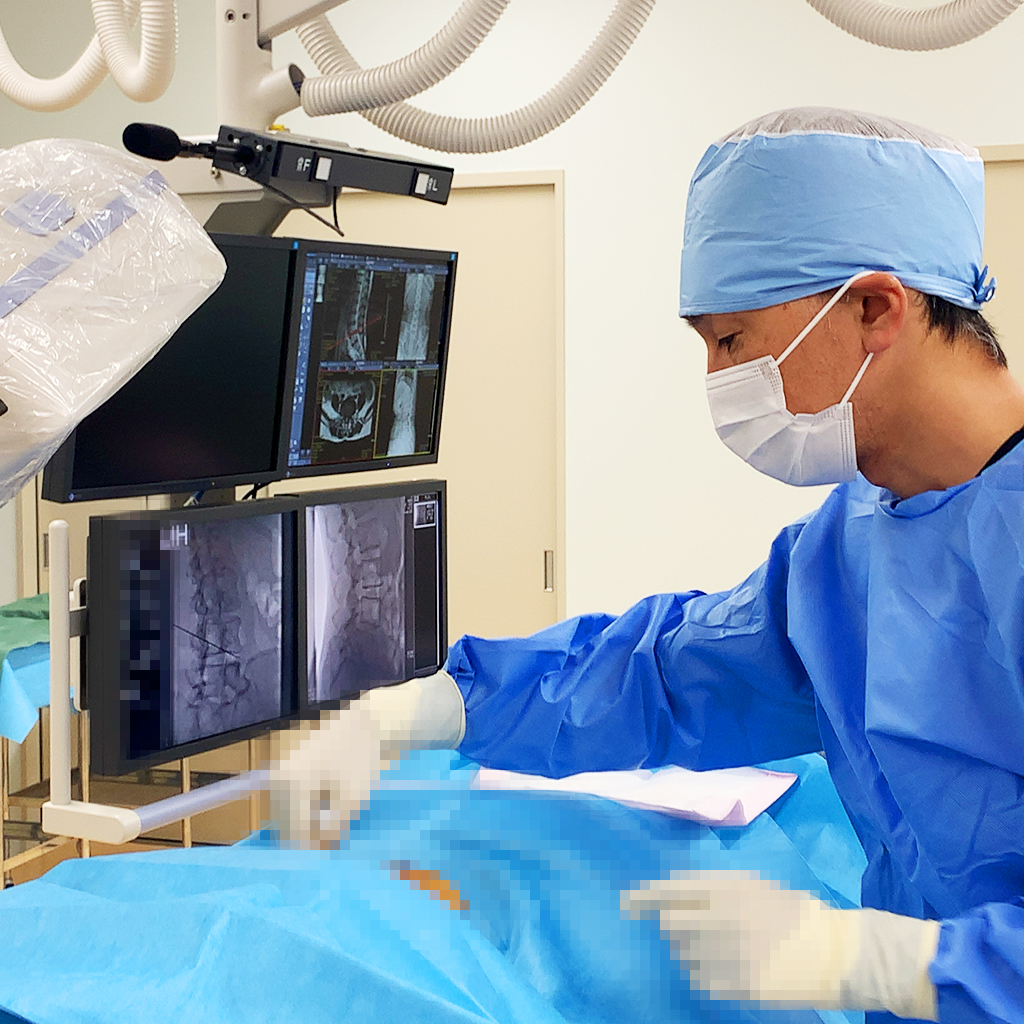 Confirming the treatment site before starting the procedure.
Inserting the treatment needle. The use of local anesthesia effectively relieved pain, and the patient experienced minimal discomfort.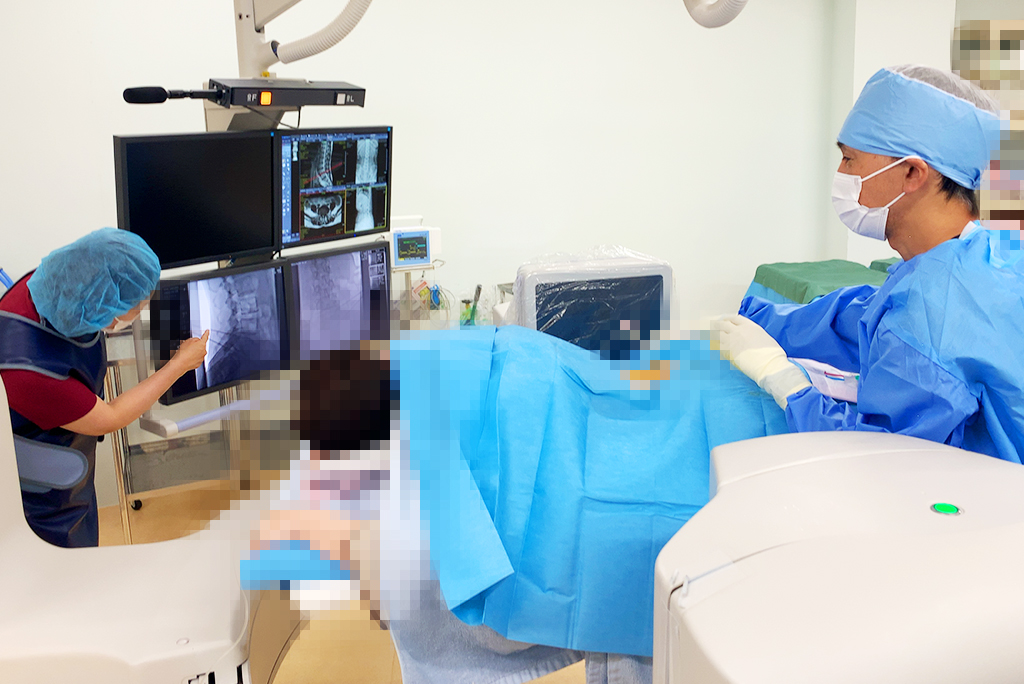 Preparing for the examination and treatment, explaining the test results to the patient.
The damaged area of the intervertebral disc is displayed. Treatment was subsequently performed. The treatment lasted 17 minutes.
A Message from the Clinic`s Director
Recently, a patient from Indonesia whom I treated made a proposal to open a back pain clinic in Jakarta, but we politely declined. I believe this request came because there are no specialized local hospitals of the kind for back pain treatment. This year is expected to be busy as we approach the end of the COVID-19 pandemic, and we intend focusing on the patients that were not able to take care of their back pain so far.
About the Author
Clinic Director Dr. Yasuyuki Nonaka
NLC Nonaka Lumbago Clinic offers medical treatment with a combined focus on the spinal conditions that cause low back pain. By introducing advanced treatments from all over the world, we are able to expand the treatment options for patients suffering from back and other spinal diseases, and propose treatment solutions tailored to their symptoms and conditions. Staying focused on diseases such as disc degeneration and disc herniation that cause spinal canal stenosis and back pain, we provide treatments that are less burdensome for elderly patients, for patients considering reoperation, and those seeking to return to society in a short period of time.
Achievement:5,223 Cases
Jun.2018 - Oct.2023
---