Patient's Information
Age: 90s
Gender: Male
Conditions and Symptoms
Patient's Condition
Since around June of last year, the patient has been experiencing nerve pain in the buttocks and has been using a cane for walking. The nerve pain gradually worsened, and recently, he has been using a wheelchair to move around, making it challenging to live independently. He was referred to our clinic by a friend and wished to receive treatment at our clinic.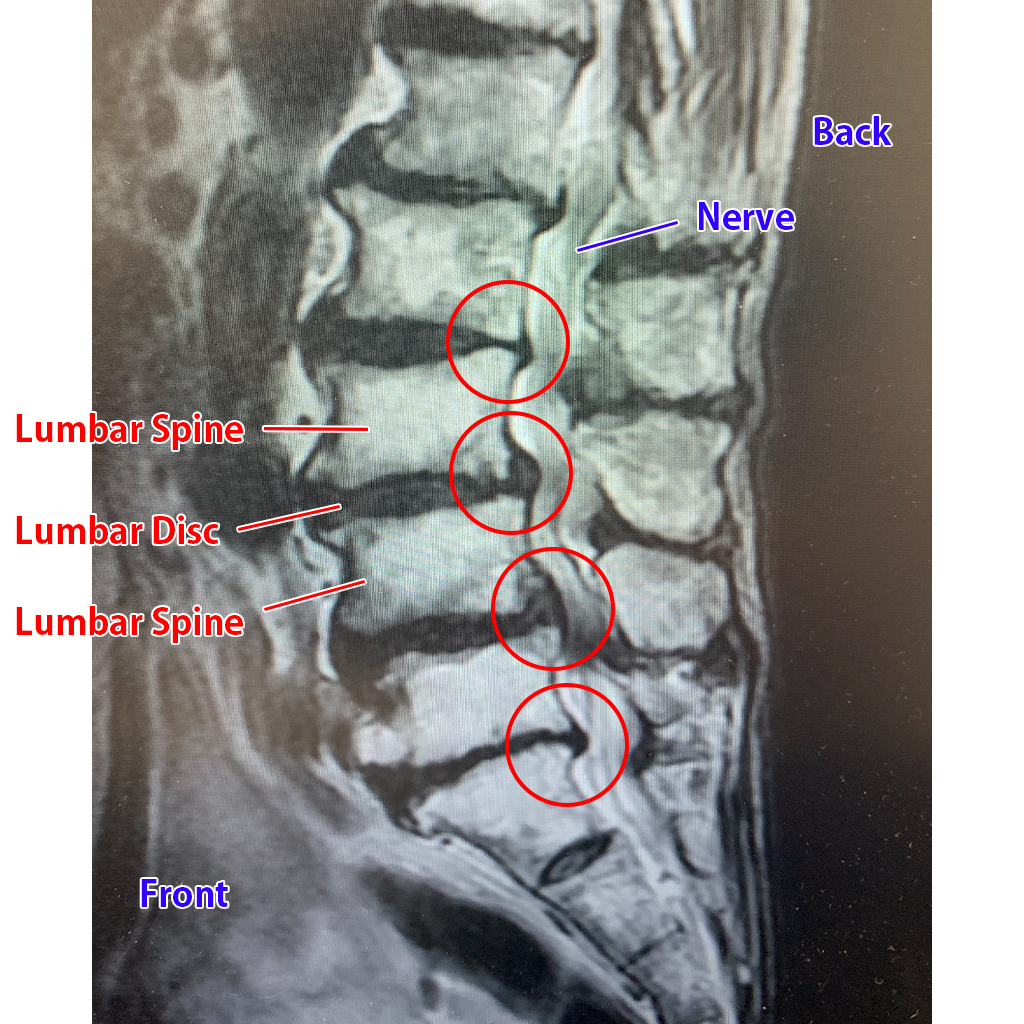 The MRI of the lower back shows significant deformations and collapse of the intervertebral discs from the second lumbar vertebra L/2 to the first sacral vertebra S/1. The diagnosis for is disc degeneration, disc herniation and spinal stenosis. It was determined that the inflammation causing the symptoms was most probably due to leg nerve compression.
Treatment Content
Discseel Procedure (DST)
Treatment was performed on four locations with damaged intervertebral discs (L2/L3, L3/L4, L4/L5, L5/S1).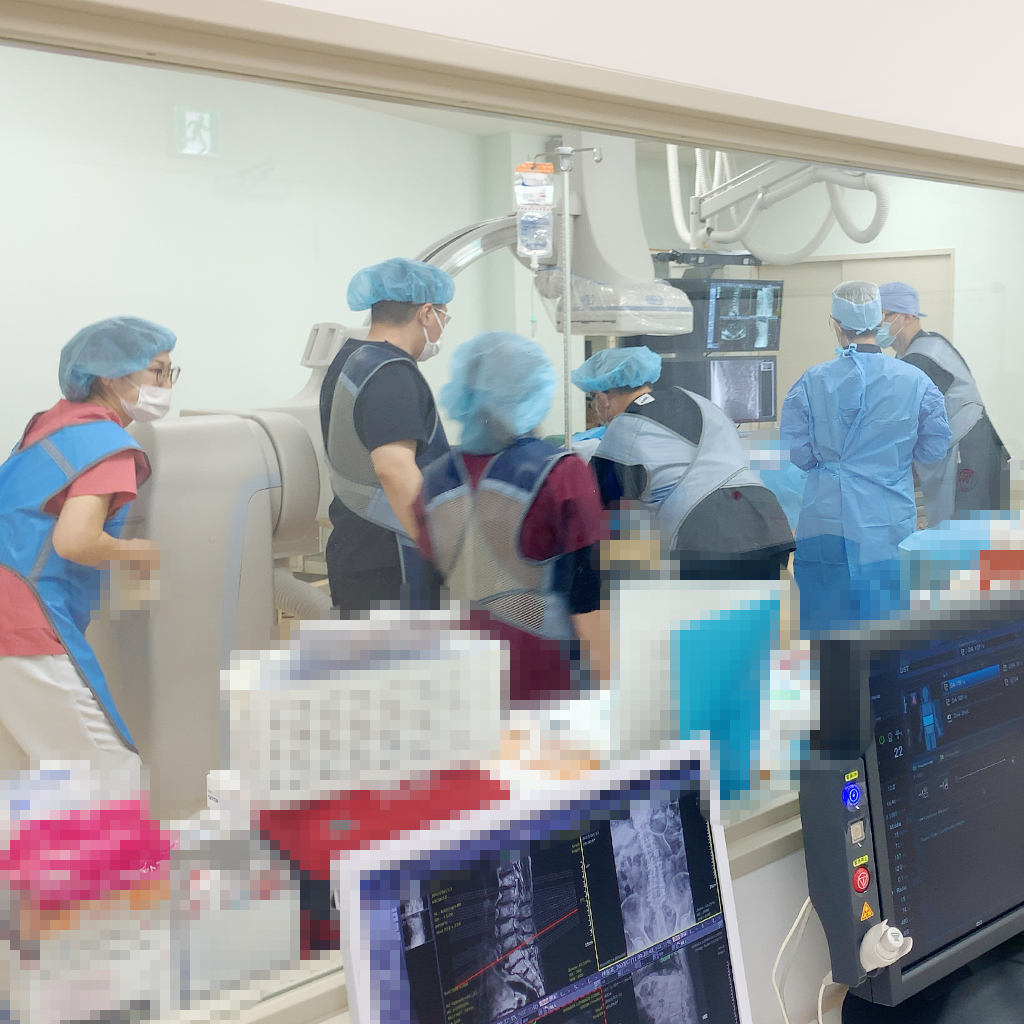 The patient's treatment is usually attended by two physicians, three nurses, and one to two radiologic technologists.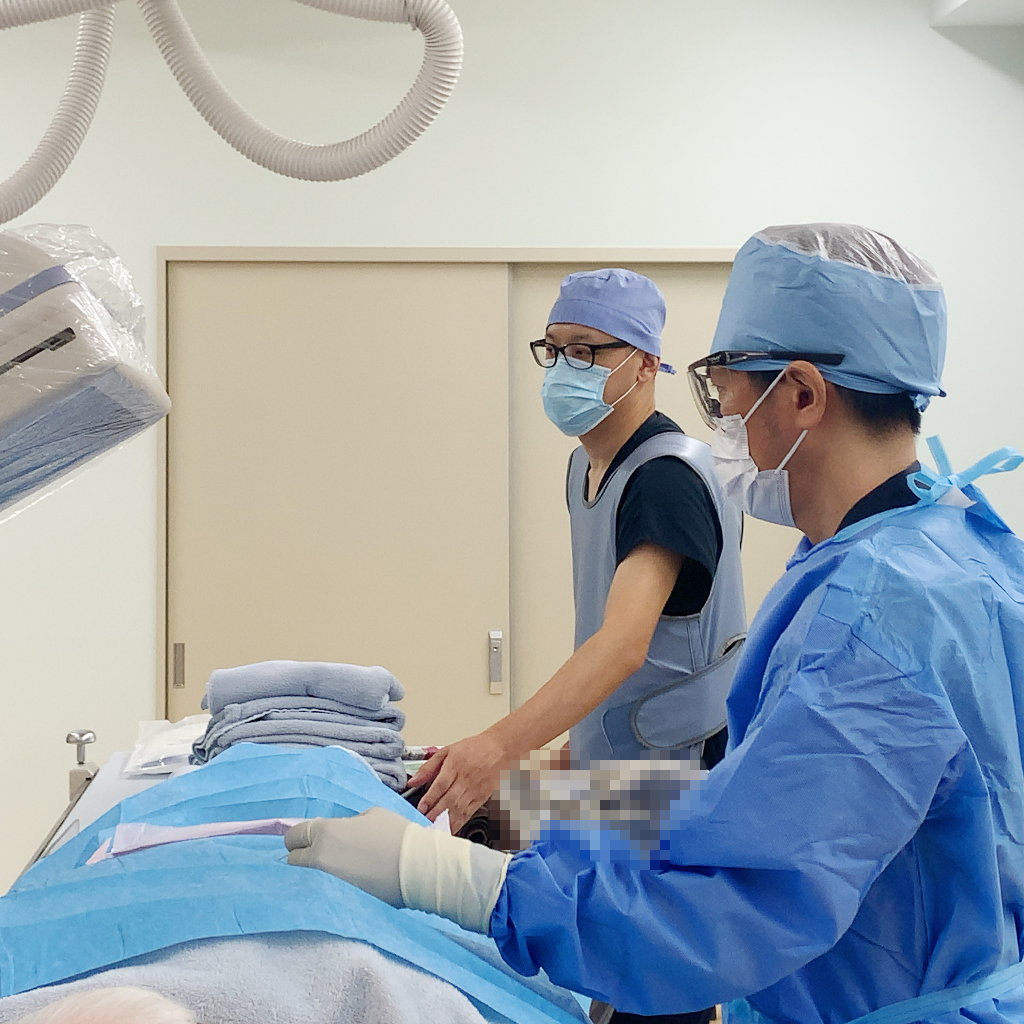 During the treatment, we use fluoroscopy to confirm the condition of the lower back and the position of the intervertebral discs.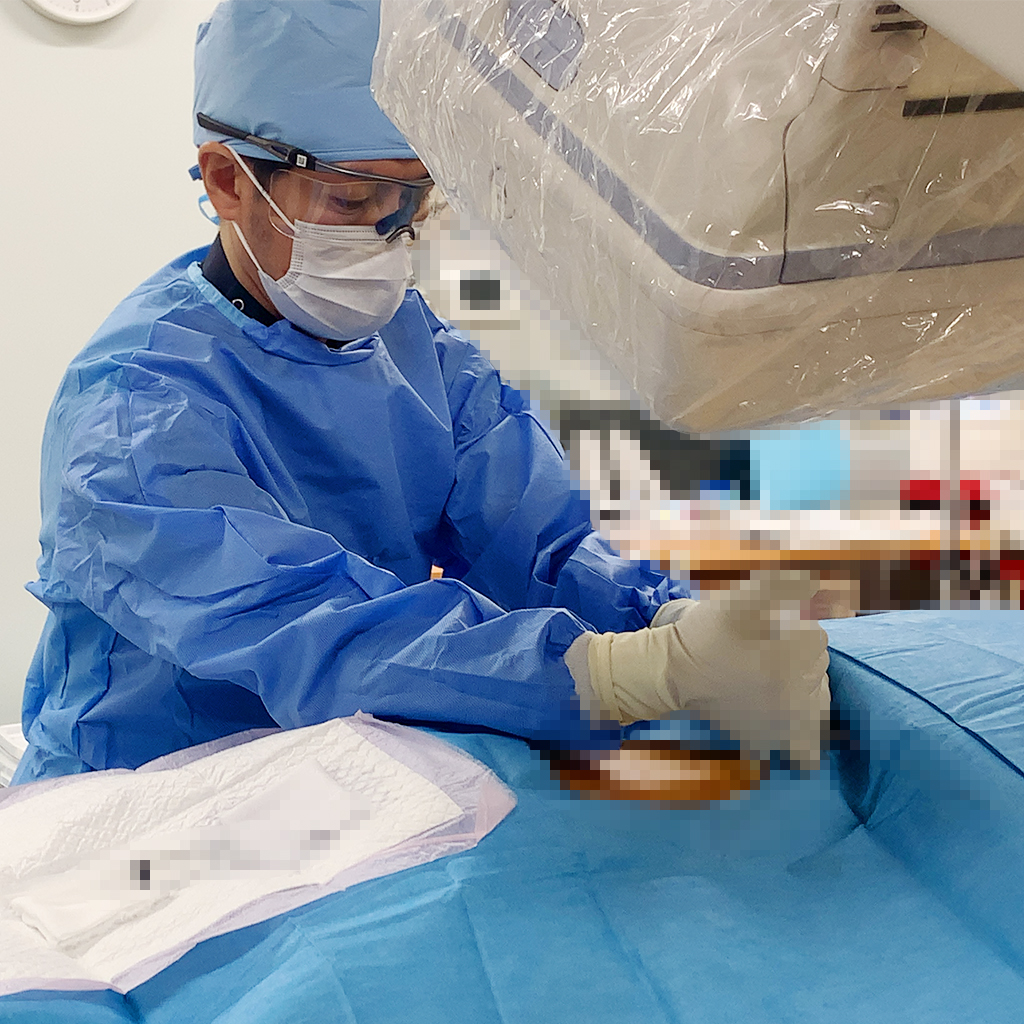 Since the patient received sedation and slept during the treatment, he did not experience any pain.
The disc contrast agent examination was recorded and shown to the patent when explaining the treatment to the patient afterwards. The procedure was completed in 18 minutes.
A Message from the Clinic`s Director
We received a thank-you letter from a patient we treated recently. Although elderly, the patient's nerve pain improved, allowing him to successfully hand over his work to his son. This was quite encouraging and made me feel great.
Today, we have planned a gathering to appreciate all the staff members in the clinic. I am grateful to the staff who have been working hard since the clinic's opening five years ago. Initially, there were only seven staff members, including myself, but now we have five physicians and over 20 staff members in total. This gives me a great sense of support, and I am determined to do my best in our sixth year.
About the Author
Clinic Director Dr. Yasuyuki Nonaka
NLC Nonaka Lumbago Clinic offers medical treatment with a combined focus on the spinal conditions that cause low back pain. By introducing advanced treatments from all over the world, we are able to expand the treatment options for patients suffering from back and other spinal diseases, and propose treatment solutions tailored to their symptoms and conditions. Staying focused on diseases such as disc degeneration and disc herniation that cause spinal canal stenosis and back pain, we provide treatments that are less burdensome for elderly patients, for patients considering reoperation, and those seeking to return to society in a short period of time.
Achievement:5,034 Cases
2018.Jun. - 2023.Aug.
---