Patient's Information
Age: 70s
Gender: Male
Conditions and Symptoms
Patient's Condition
The patient underwent surgical treatment for spinal stenosis in 2016. Four years later, around May 2020, he started experiencing back pain and buttock pain. The patient sought help at our clinic because he continued to experience pain when walking, which interfered with his daily life considerably.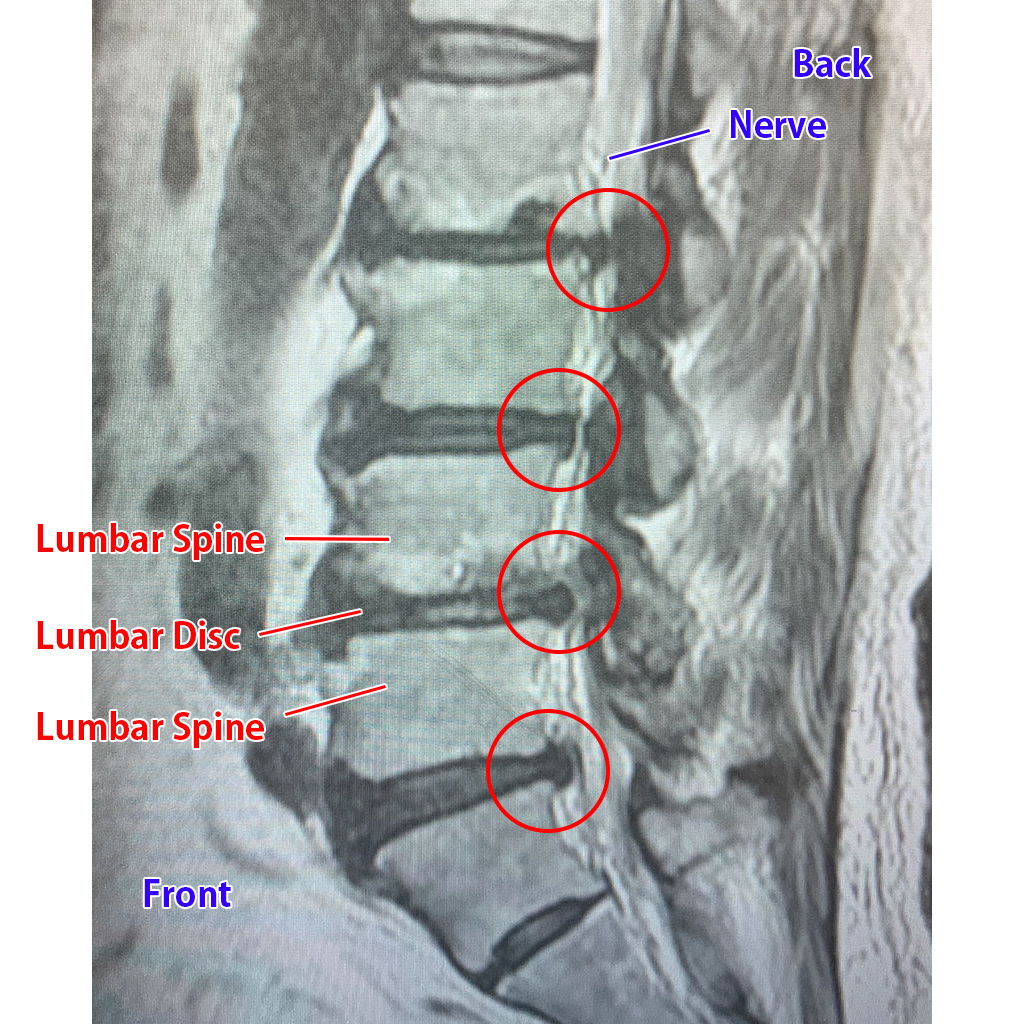 The MRI examination of the lumbar region showed that all four intervertebral discs between the second lumbar vertebra L2 and the sacrum S1 were thin and collapsed, accompanied by deformations. The diagnose was degenerative disc disease and lumbar disc herniation. Nerve compression at various levels also indicated spinal stenosis.
Treatment Content
Discseel Procedure (DST)
Discseel Procedure (DST) was performed on four damaged intervertebral discs (L2/L3, L3/L4, L4/L5, L5/S1).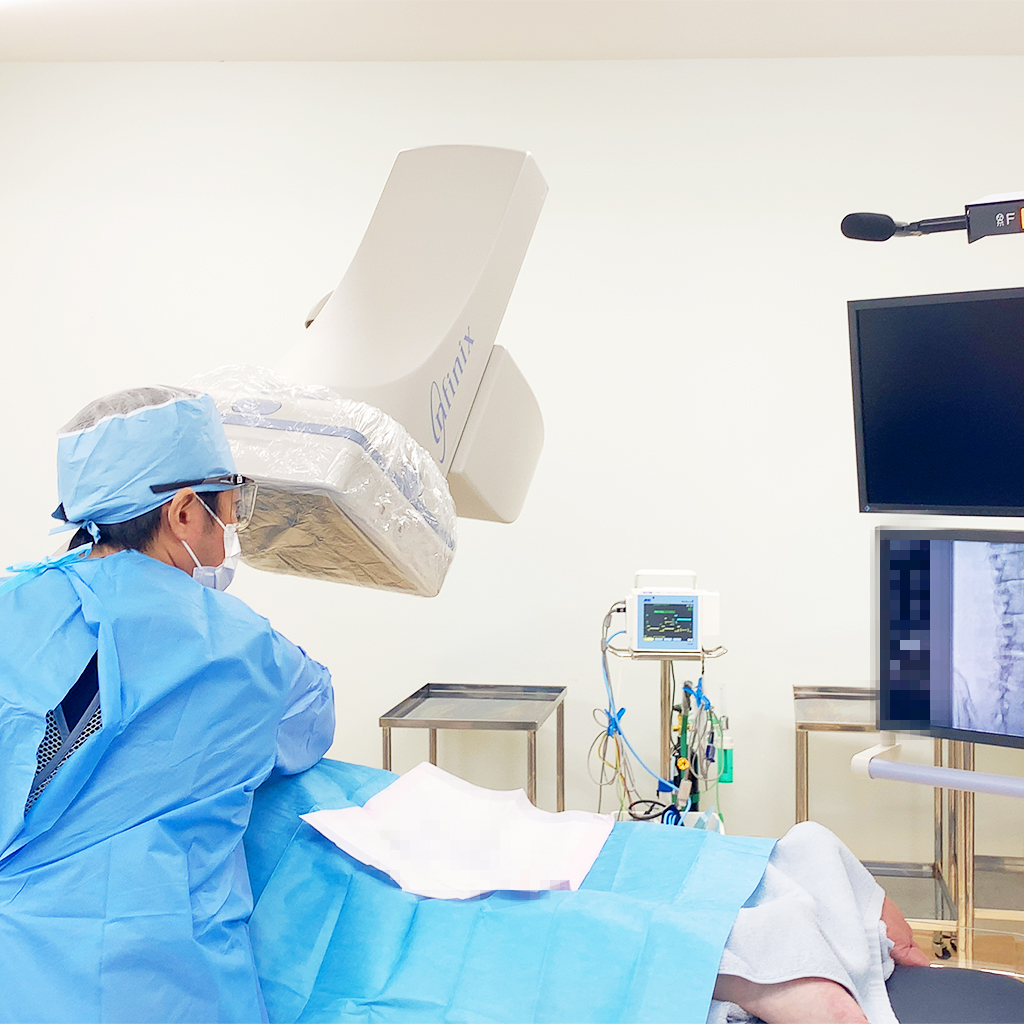 The treatment was conducted by clinic's Vice Director Ishida. The treatment tube is inserted to the disc while carefully administering local anesthesia. The patient felt minimal pain during the procedure.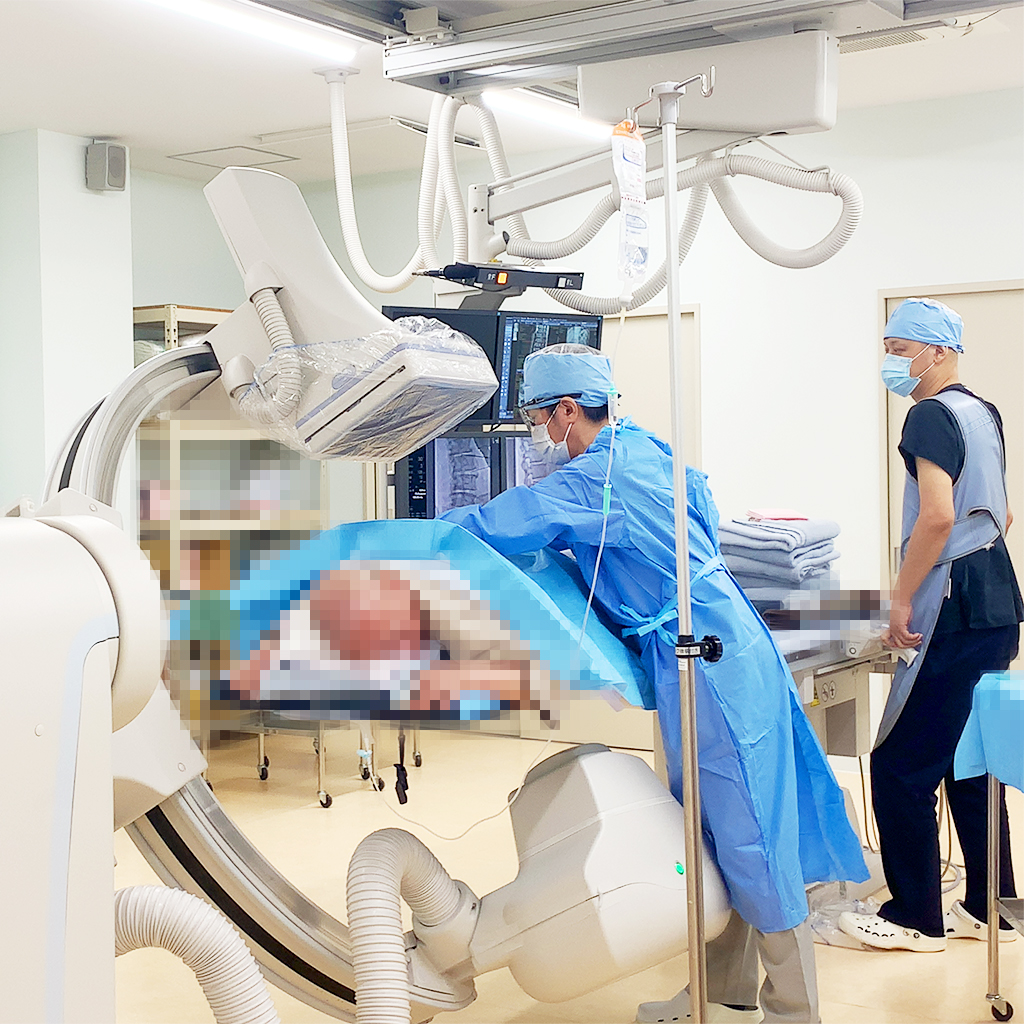 The examination is essential to confirm the condition of the discs before treatment, identify the treatment area, and adjust the dosage of the treatment medication.
This is a view of the disc examination. The areas displayed in black indicate the damage location. The treatment lasted for 19 minutes.
A Message from the Clinic`s Director
A patient with back pain will be visiting us from Russia next month. His visa application was approved, and he is looking forward to his visit to Japan. Although the international situation is challenging, there are no borders in medicine, and we are committed to providing patients who choose our clinic with successful treatment outcomes. Recently, we have been receiving inquiries from patients from the EU, which seems to be related to the rising cost of treatment in the EU. Form what I have heard, it seems that Japan's inflation is not as severe compared to other countries.
Well, the Hanshin Tigers won against the SoftBank Hawks yesterday, allowing me to have a pleasant sleep. Today's game starts at 14:00, but I will find out the result when I return home. I hope you all have a great weekend.
About the Author
Clinic Director Dr. Yasuyuki Nonaka
NLC Nonaka Lumbago Clinic offers medical treatment with a combined focus on the spinal conditions that cause low back pain. By introducing advanced treatments from all over the world, we are able to expand the treatment options for patients suffering from back and other spinal diseases, and propose treatment solutions tailored to their symptoms and conditions. Staying focused on diseases such as disc degeneration and disc herniation that cause spinal canal stenosis and back pain, we provide treatments that are less burdensome for elderly patients, for patients considering reoperation, and those seeking to return to society in a short period of time.
Achievement:5,034 Cases
2018.Jun. - 2023.Aug.
---