Patient's Information
Age: 70`s
Gender: Female
Conditions and Symptoms
Patient's Condition
The patient has been experiencing lower back pain for the past five years. Prolonged sitting or maintaining the same posture worsens the pain. Previous conservative treatments, such as block injections, were received at a nearby orthopedic clinic but yielded limited improvement. The patient is now visiting our clinic for consultation.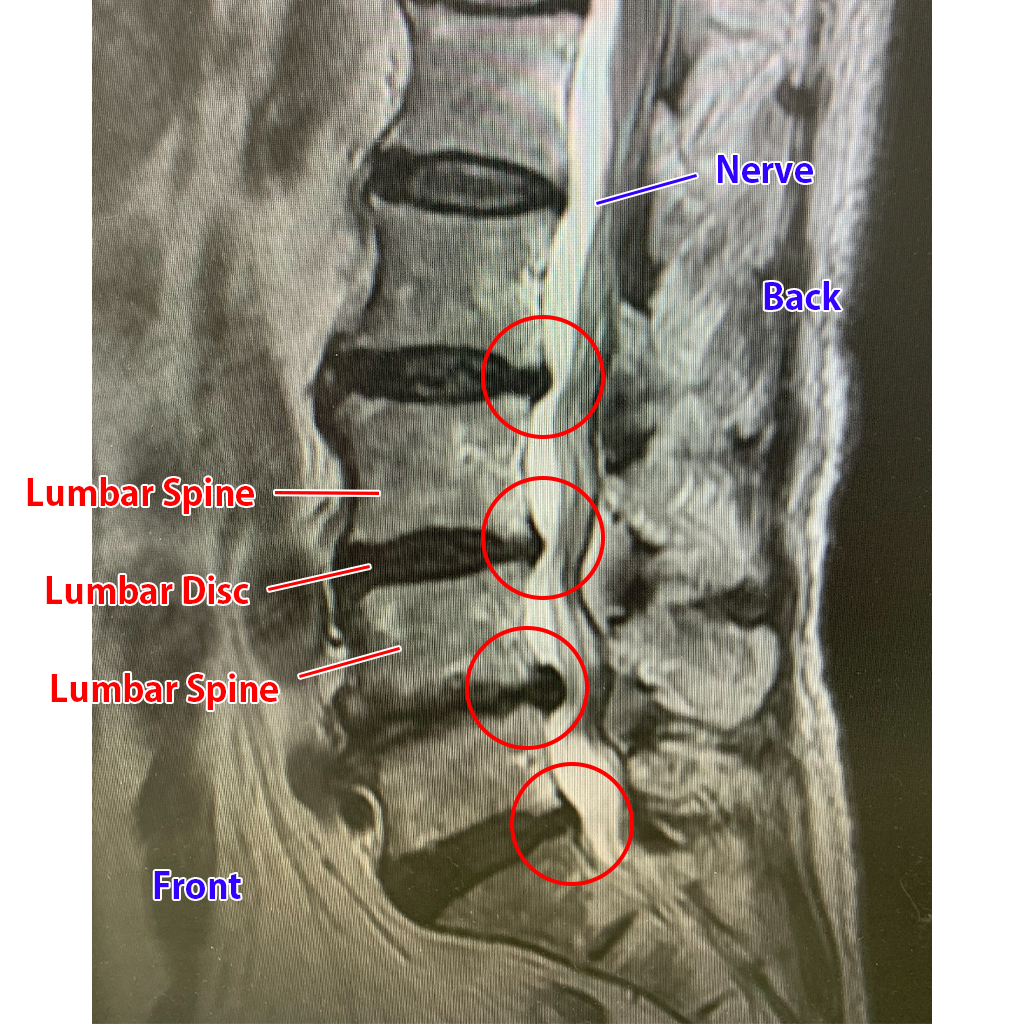 An MRI examination of the lumbar region revealed thinning and deformation of the intervertebral discs spanning from the second lumbar vertebra to the first sacrum. These conditions are referred to as "Disc Degeneration" and "Disc Hernia" respectively. The patient is diagnosed with "Discogenic Low Back Pain," which is characterized by inflammation and the onset of back pain.
Treatment Content
Discseel Procedure (DST)
We are treating the four affected intervertebral discs (L2/L3, L3/L4, L4/L5, L5/S1) to improve the patient's back pain.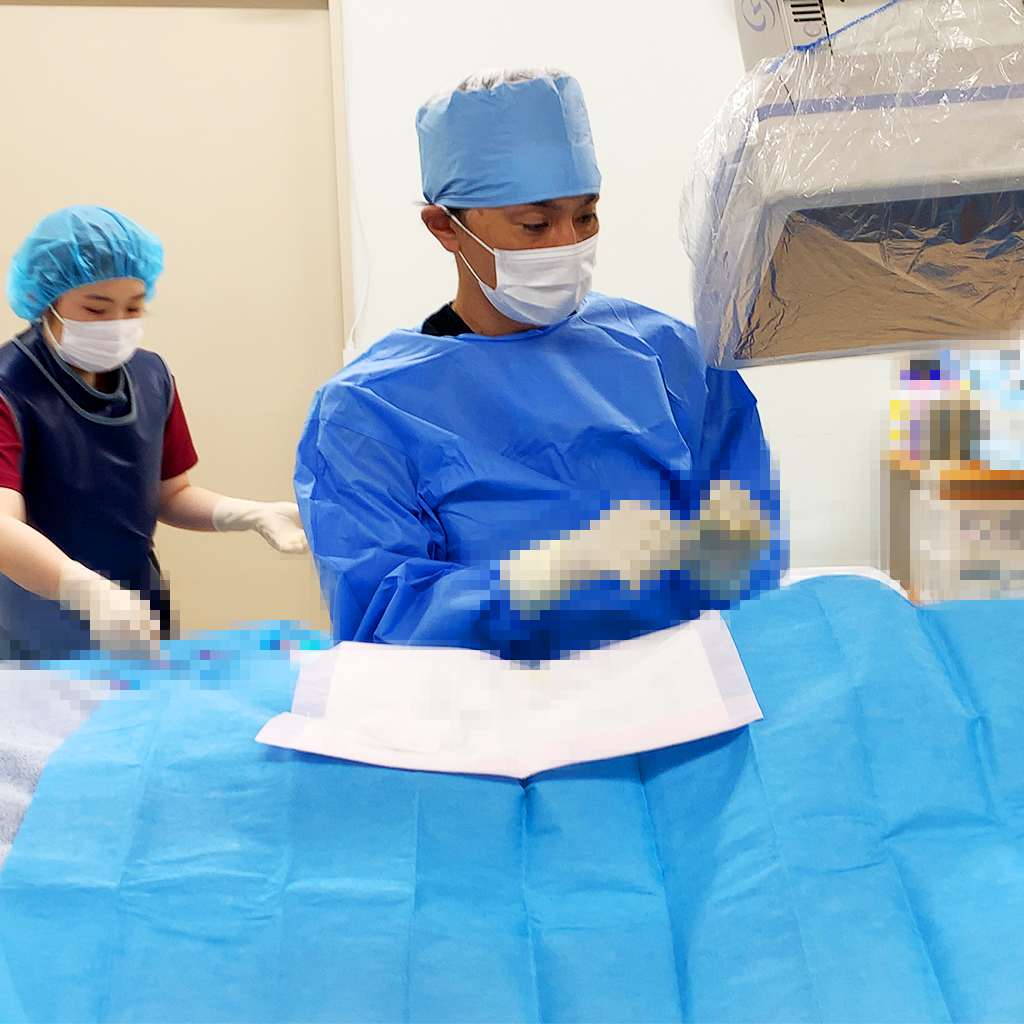 In this session, sedatives were administered, and the patient was positioned to sleep. When the patient wakes up, the treatment is already completed, reducing the patient's discomfort.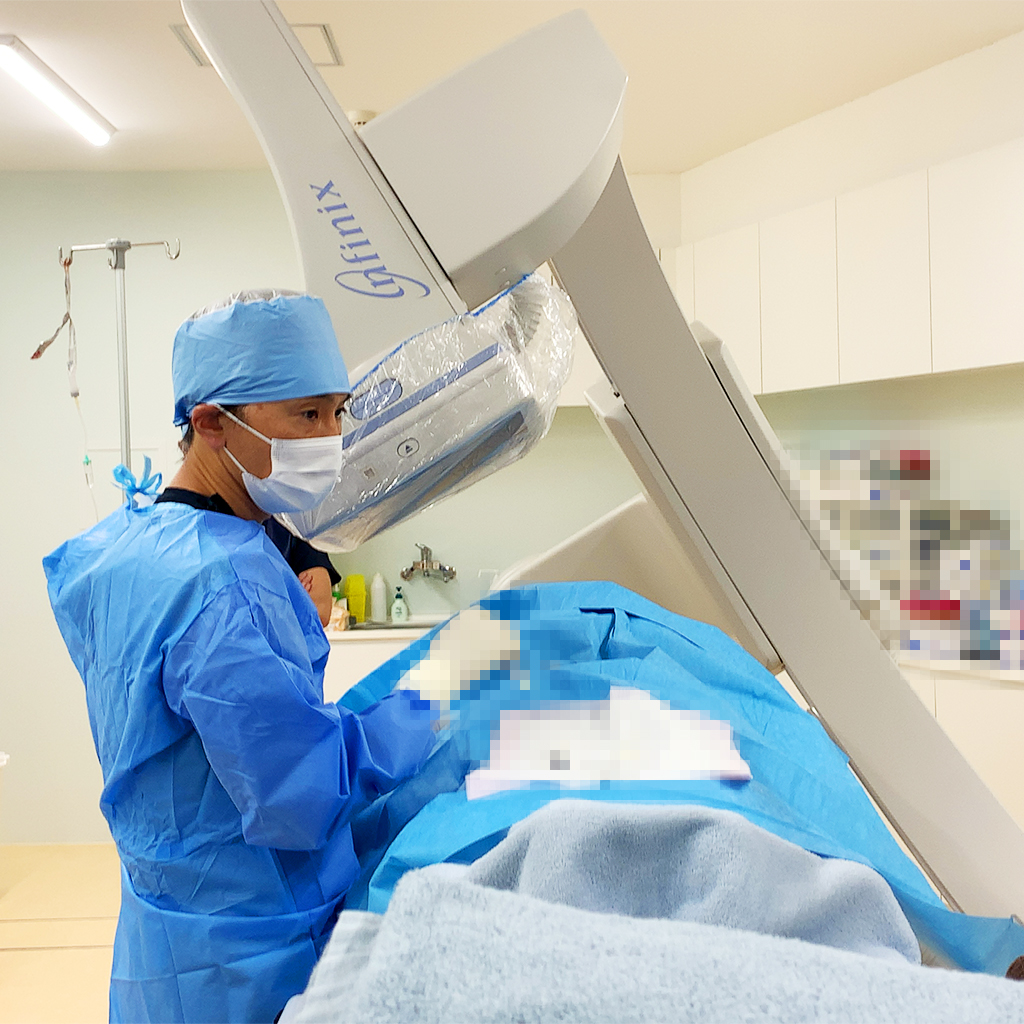 Although it may seem like my mind is somewhere else, I`m actually contemplating on how to approach the disc.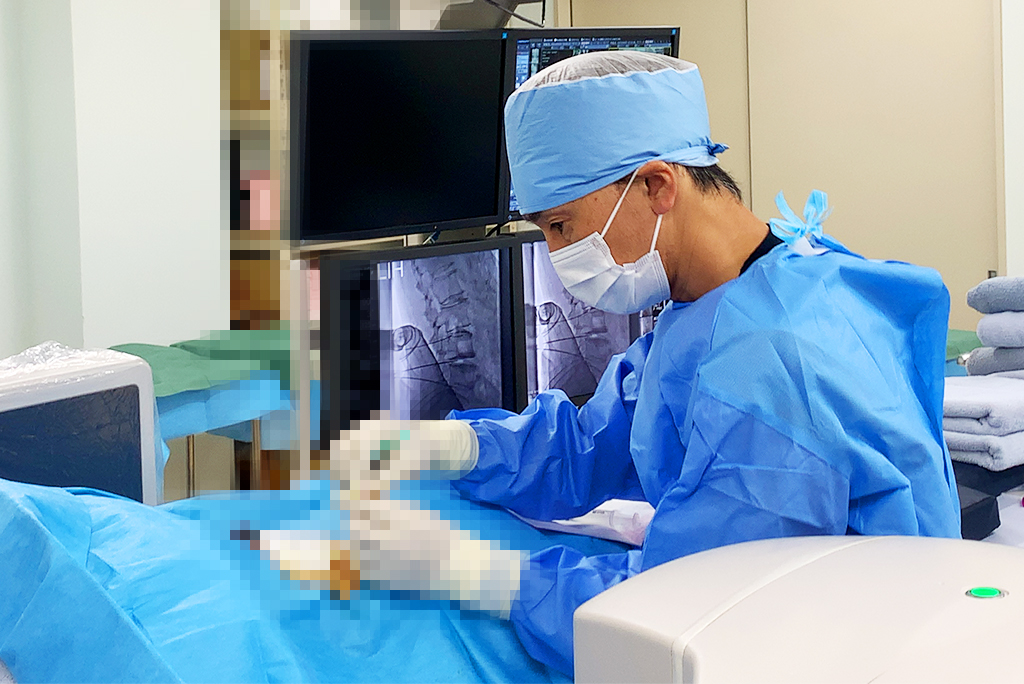 This is the examination of the damaged area of the intervertebral discs. The patient is dozing off.
We are performing an examination of the intervertebral discs. The treatment was conducted in the darkened areas of the disc shown in the video. The patient slept for about 20 minutes but the treatment itself lasted for only 15 minutes.
A Message from the Clinic`s Director
Yesterday, a patient who came for treatment from Indonesia brought us some local souvenirs. He was introduced by another patient treated at our clinic about four years ago and has been very happy with the outcome of the treatment.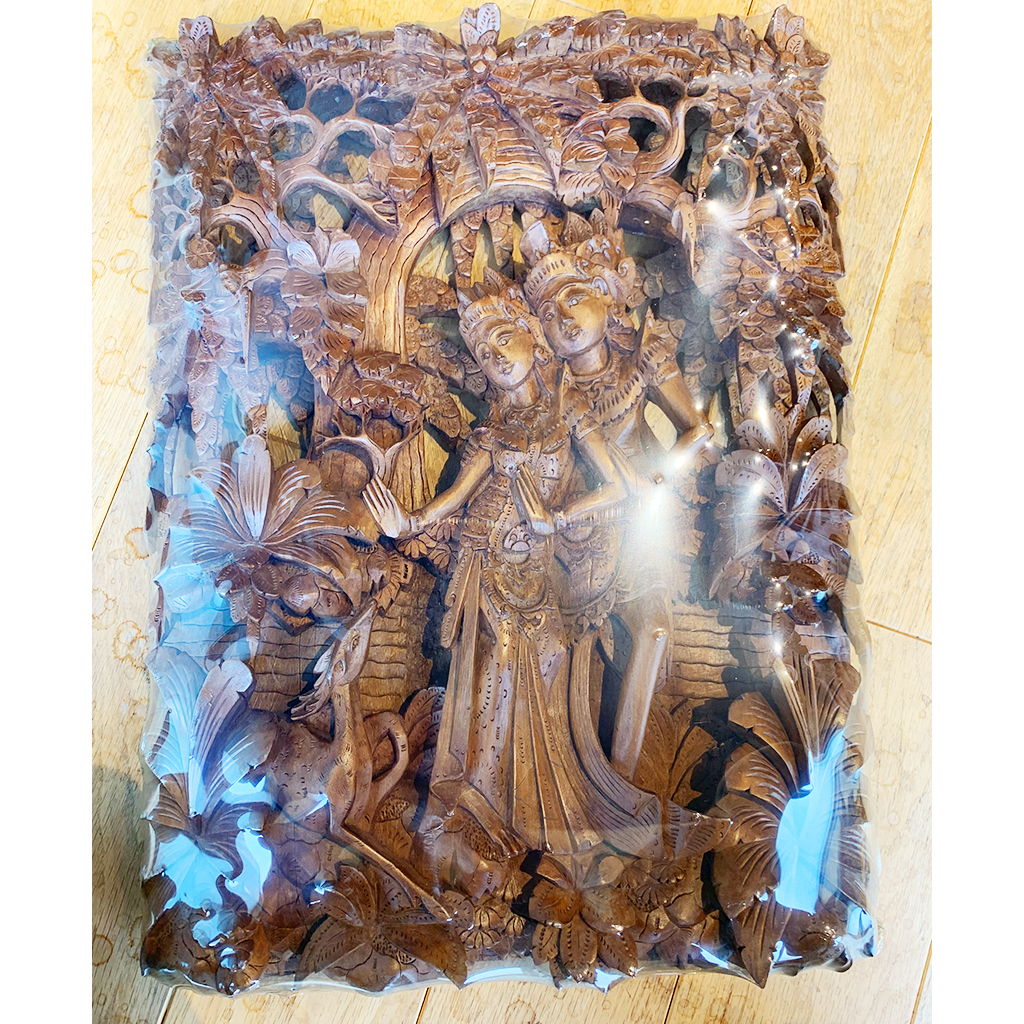 The referred patient also left satisfied. Now, I am excited to decide where to display these beautiful wood carvings. I have noticed that patients from Southeast Asia mostly come through referrals. It seems that there is a strong sense of community among them.
About the Author
Clinic Director Dr. Yasuyuki Nonaka
NLC Nonaka Lumbago Clinic offers medical treatment with a combined focus on the spinal conditions that cause low back pain. By introducing advanced treatments from all over the world, we are able to expand the treatment options for patients suffering from back and other spinal diseases, and propose treatment solutions tailored to their symptoms and conditions. Staying focused on diseases such as disc degeneration and disc herniation that cause spinal canal stenosis and back pain, we provide treatments that are less burdensome for elderly patients, for patients considering reoperation, and those seeking to return to society in a short period of time.
Achievement:5,223 Cases
Jun.2018 - Oct.2023
---