Patient's Information
Age: 70s
Gender: Female
Conditions and Symptoms
Patient's Condition
For over a decade, the patient has been experiencing lower back pain and nerve pain in both legs. Local hospitals did not help much with alleviating the pain, so she had to put up with it. Recently, with the birth of her grandchild, she decided to seek treatment at our clinic to be able to take care of and play with her grandchild.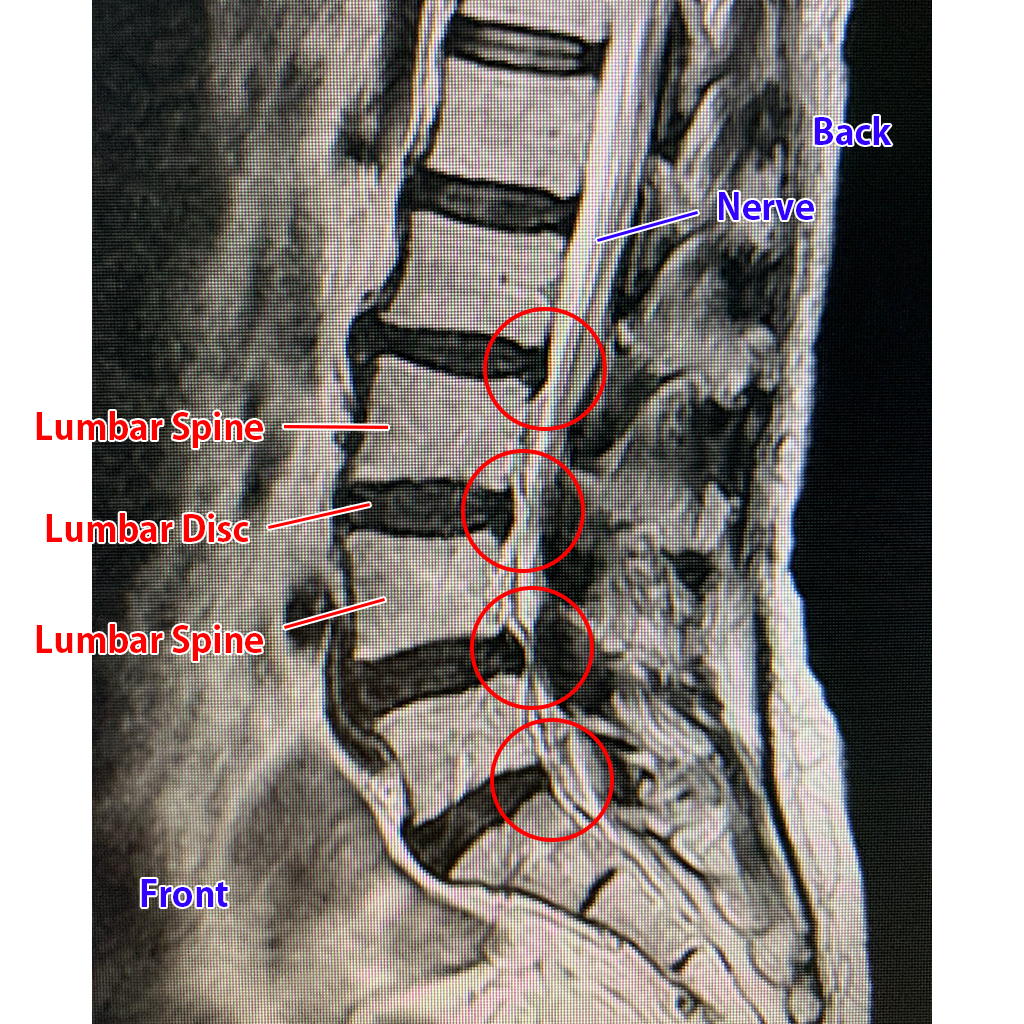 The MRI of the lower back shows deformation of the intervertebral discs from the second L/2 to the fifth L/5 lumbar vertebrae. Additionally, the spinal canal, which serves as the pathway for nerves, is narrowed, suggesting the diagnosis of spinal stenosis.
Treatment Content
Discseel Procedure (DST)
Discseel Procedure (DST) was performed to improve the function of the damaged intervertebral discs at four levels (L2/L3, L3/L4, L4/L5, L5/S1).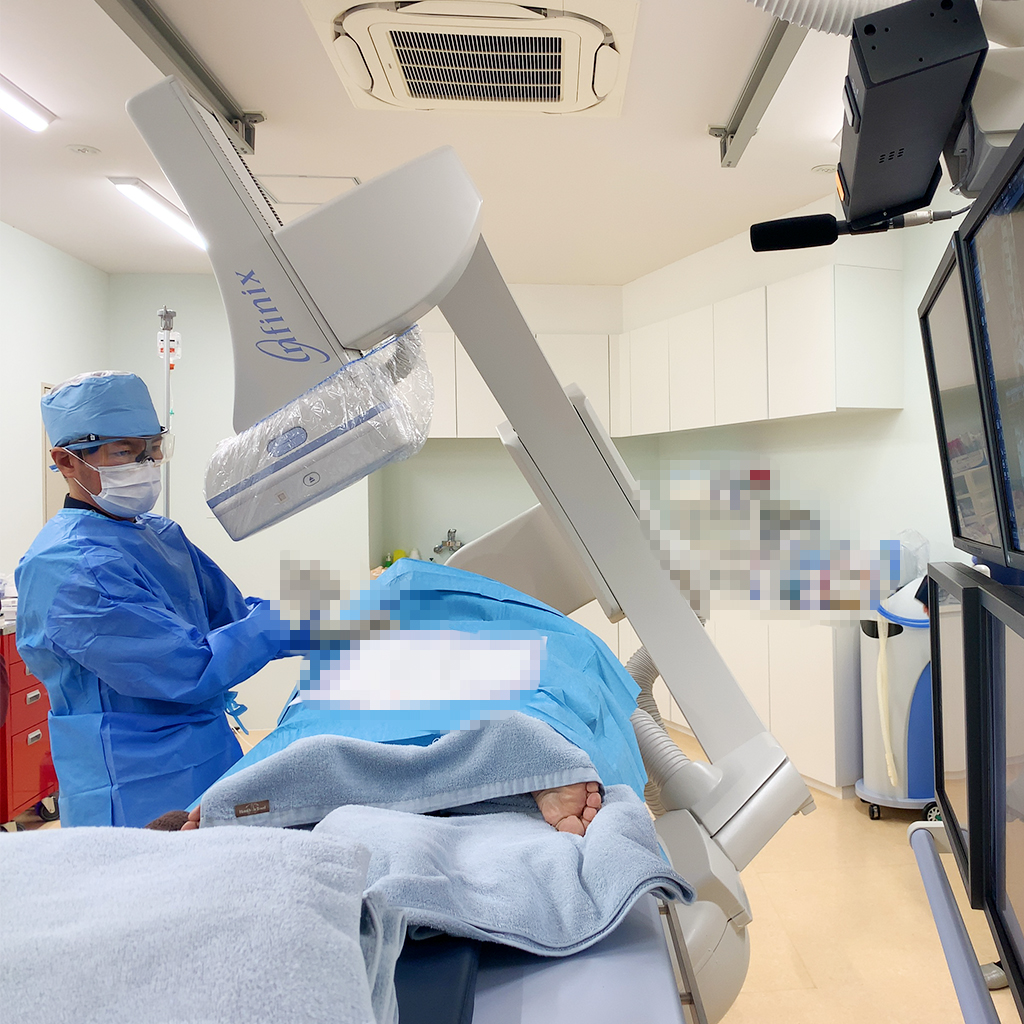 The patient is asleep under sedation. The treatment is being observed by a family member through the glass wall outside the operation room.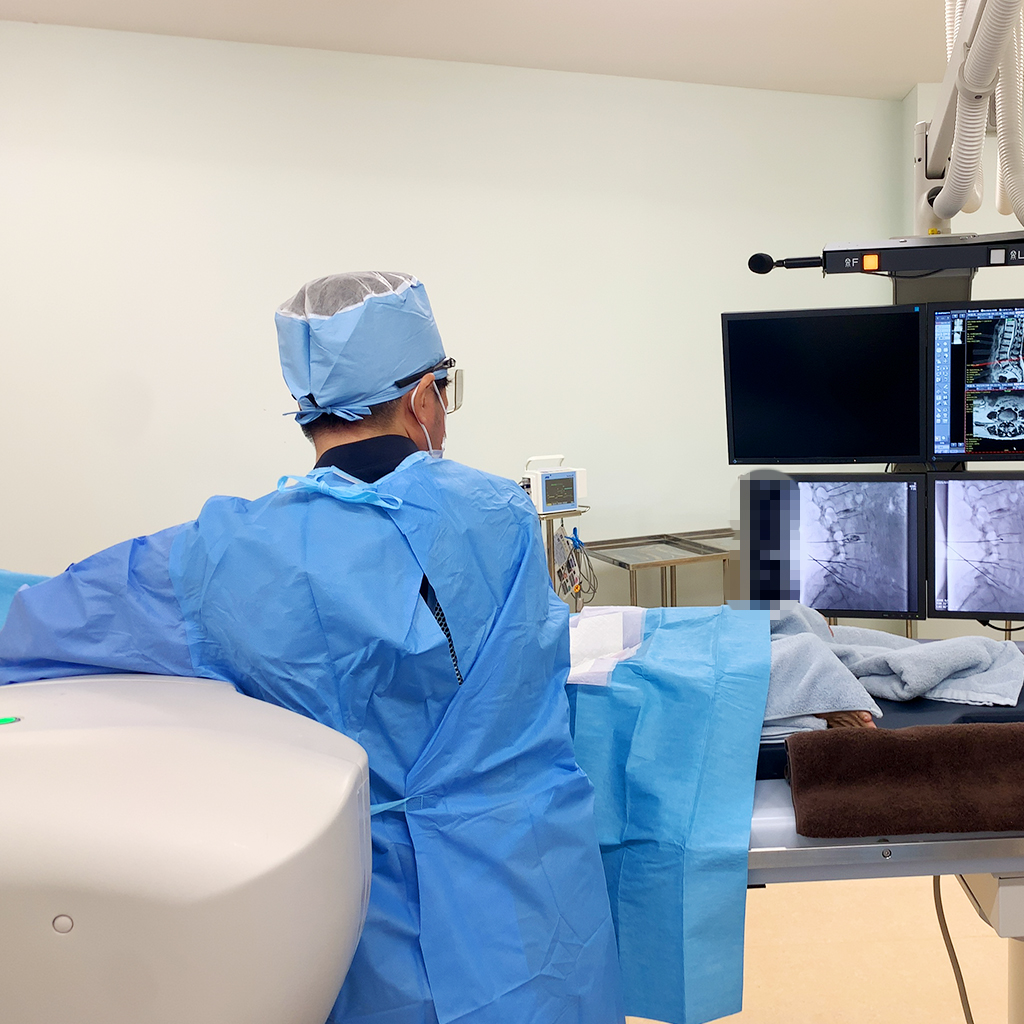 The treatment needles are in place without any issues. Since there was minimal bone deformation, regular type puncture Tuohy needles were sufficient.
On the video the physician is examining the intervertebral discs. Since the family member is observing the operation, the physician used a microphone to explain the treatment process. The treatment duration was approximately 17 minutes.
A Message from the Clinic`s Director
The other day, I had a discussion about back pain with someone people in Japan may know. He is extremely fit, with astonishing muscle mass around the lower back. We are planning to release a video of this discussion on our website, as it contains valuable and highly interesting insights, so please stay tuned.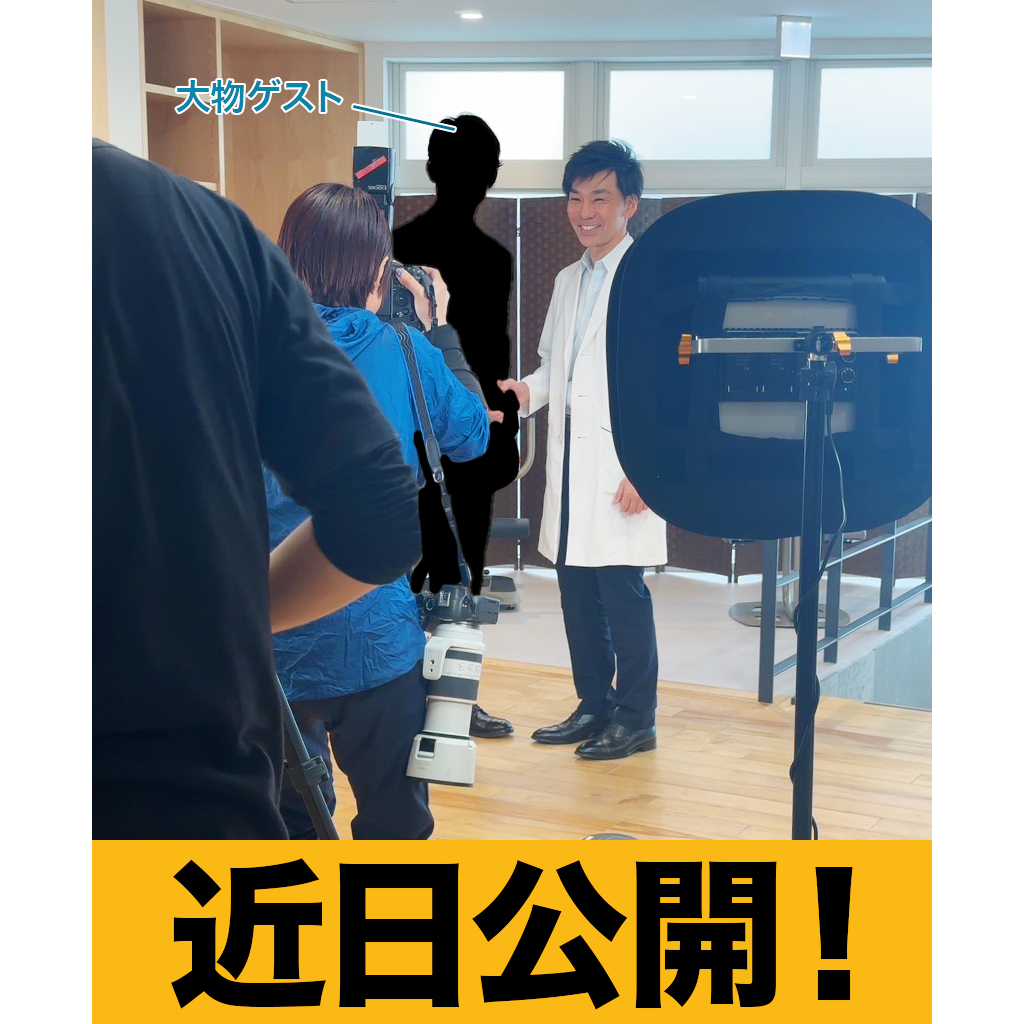 About the Author
Clinic Director Dr. Yasuyuki Nonaka
NLC Nonaka Lumbago Clinic offers medical treatment with a combined focus on the spinal conditions that cause low back pain. By introducing advanced treatments from all over the world, we are able to expand the treatment options for patients suffering from back and other spinal diseases, and propose treatment solutions tailored to their symptoms and conditions. Staying focused on diseases such as disc degeneration and disc herniation that cause spinal canal stenosis and back pain, we provide treatments that are less burdensome for elderly patients, for patients considering reoperation, and those seeking to return to society in a short period of time.
Achievement:5,034 Cases
2018.Jun. - 2023.Aug.
---